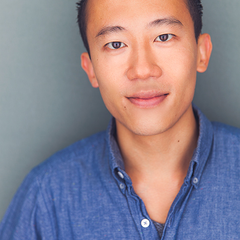 Author Derrick Fung is the former CEO and founder of a music startup called Tunezy, which was acquired by SFX Entertainment (NASDAQ: SFXE) , the largest promoter of electronic music festivals. Derrick stayed on as VP of Business Development at SFX Entertainment until 2014.
Last summer, I watched over 60,000 young Millennials descend on a quaint town called Boom in northern Belgium, where they attended one of the festivals that we ran called Tomorrowland. More than 180,000 people attended the event, which included performances by some of the biggest DJs in the world including David Guetta, Armin Van Buuren and Hardwell. Over 60 percent of the attendees came from out of town for the festival, and many stayed after it ended to travel around Belgium -- many even made trips around Europe.
What came out of this event for me personally was the realization of how differently our generation thinks about travel and how the Gen Y generation's travel needs continue to evolve more quickly than ever before. Like many of my friends, I caught the travel bug and spent a huge chunk of my time in 2014 up in the air on a plane. And that means big opportunities for smart startups and existing travel businesses.
So what makes our generation different?
We all remember the big Delta glitch of 2014 incident. People were able to book round trip flights from North America to Asia (i.e. Hong Kong, Tokyo) for less than $500. Word got out on social media, and thousands of people jumped on it. In the past, there would have been no way for word of this deal to get around as fast as it did. The Internet, technology and social media has turned our generation upside down. No longer do we plan as far ahead for travel. If we see a deal, we jump on it. With more people booking travel through mobile phones, this spontaneity will only increase over the next few years. Also, compared to older generations, Millennials are two to three times more likely to book their accommodation when they arrive at their destination. The most common reasons for booking this way primarily revolves around convenience. We live our lives on a whim, and it seems that it transcends into the way we travel as well.
According to a recent study, six out of 10 Millennials would rather spend money on experiences than material things. How often do you see your friends sharing a new product they bought versus an experience they had on social media? With 40 percent of Millennials likely to share a travel experience via social media, brands, travel companies and startups need to start taking notice. This shift in needs and wants has been one of the key drivers in the music festival boom. Instead of saving money for a new purse, laptop, or car, many young people are hoarding their money to spend it instead on festival experiences around the world. This generation books travel based on the experience they think they will get and how "sharable" it will be on social media.
We Use Mobile Phones to Plan, Book and Organize Travel
Right now, an estimated 30 percent of Millennials book travel through their phone. How many of your Millennial friends own a phone? Probably 100 percent. So why aren't more people booking travel this way? It's because we are not yet at the "tipping point" in which young people are comfortable with making large purchases on their phones. We're happy buying food on Seamless Web or hailing a cab on Uber, but we probably aren't comfortable spending $1500 on a trip via our iPhone. But this will change. As the mobile payments space continues to heat up, I wouldn't be surprised to see more young people booking, managing and organizing travel through their phones. The challenge is that our phone screens are a fraction of the size of our laptops. As a result, curation of information is key. Companies like HotelTonight are doing a great job of this.
We are a social generation: Our friends and reviews online determine where, when and how we travel. Unlike older generations, where travel decisions are made more rationally, the Millennial generation is influenced heavily by where their friends are going or have been. How many times have you found yourself sifting through Instagram for travel ideas? Or maybe you booked a trip because you found out your friends were going too. This is one of the biggest opportunities, but also a challenge, for the travel industry. No longer are Millennials going directly to the hotel or airline website to book. We visit websites like TripAdvisor instead because of how important reviews are to us. Technology companies need to better capture this phenomenon to capture the attention of Millennials.
All this being said, if you are looking to start a business there is an abundance of opportunity in the travel industry. Specifically, I would investigate the space where travel meets technology. As the Millennial generation reaches their peak earning and spending years, they will undoubtedly drive the recovery and resurgence of a travel industry plagued with hardships during the economic downturn.
Popular in the Community