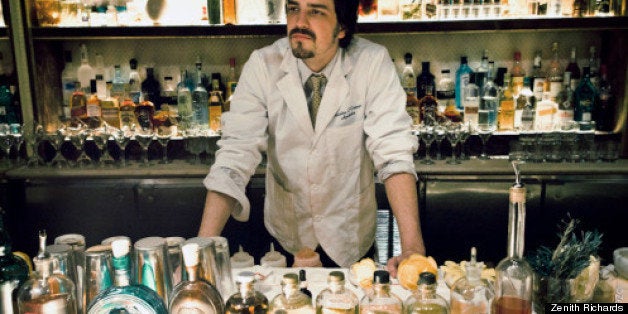 Most times when we hear about new trends in Millennial drinking habits, it's on a daytime talk show where horrified parents learn that all their honor-roll daughters are dipping their tampons in vodka. Headshaking follows, along with some tirade about how "These Millennials are just so different from us!"
But, the truth is that it is a very small minority of Millennials that are rethinking alcohol consumption in the form of what new hole they can get wasted from. That said, Millennials are currently in the process of fundamentally redefining their drinking habits, and within just 10 years, Millennials will make up 40 percent of the legal drinking population, so it's vital that we understand their developing drinking habits. Here are four alcohol consumption trends that Millennials are giving cheers to:
Ancient histories help you create personal stories.
Millennials are attracted to products with stories -- because it allows them to feel that by consuming the product they are participating in the story. And they like to use brand stories as social currency. In this way, foodie culture has infiltrated drinking rituals, and though Millennials don't necessarily need to know where their booze actually comes from, they do want to have a sense that they understand what they are drinking, whether it's the liquor's brand story or how the cocktail was first created. They are even satisfied by fictional histories such as the one provided for Kraken Black Rum, which has laced its marketing campaigns with the mythology of the kraken, and even publishing an e-book documenting sightings of the kraken as well as detailing its legendary anatomy. Even better is recently uncovered real history like the "new" liqueur Crème Yvette, which, although developed in 1890 and having disappeared off the shelves more than 50 years ago, is now being re-released. Additionally, shows like Mad Men have spurred a resurgence of interest in the history of drinking, with many young men who have now taken to ordering Old Fashioneds both literally and figuratively. In fact Hochstadter, just recently released a new brand of whiskey called "Slow and Low," which tastes like drinking ready-made Old Fashioneds and is being marketed as the continuation of the long rebellious American tradition of Rock & Rye's whiskies.
You are your bar cart.
It used to be you were defined by what you ordered at a bar. ("I'll have a martini, shaken not stirred.") But as many Millennials can't afford to actively participate in bar culture, they have increasingly moved the party to their living rooms. As such, they are increasingly not defining themselves by "their" drink, but by the number of varying types of drinks they have to offer -- some are even fancying themselves kitchen mixologists. Not content to have just a few bottles of something stored in the depths of their freezers, Millennials are creating a new trend of having curated bars in their homes. According to a recent study by Neilsen, Millennials are the generation most likely to "trade back up to more expensive alcohol beverage brands as the economy improves." This is likely because the home bar is a status symbol that is both meant to be shared with friends that come over and also photographed as evidence that they are living the right kind of life. As mixology becomes increasingly mainstream -- ABC recently bought a pilot named simply "Mixology" -- smart liquor brands are enabling Millennials to feel like masters of the craft. Some do it by looking the part -- such as the old timey bottle design of Hendrick's Gin and Bulleit Bourbon , which alludes to the mixology trend. Meanwhile others like Tanteo Tequila are offering flavored liquor, making it so consumers can mix complicated tasting drinks without any actual extra steps.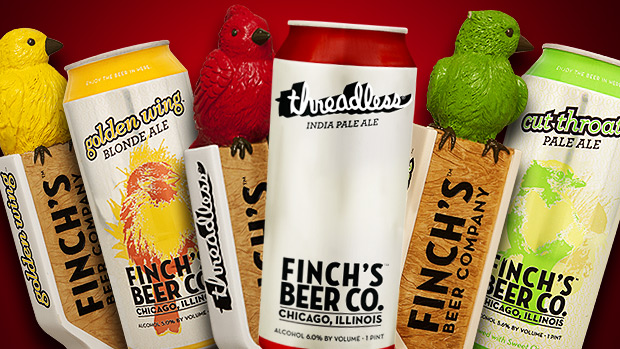 The office where everybody knows your name.
Boomers and Gen Xers tended to idealize the corner neighborhood bar like "Cheers" where everybody knows your name. And while many Millennials still dream of establishing that rapport, they are realistic in assuming that the structure of their lives -- late nights at the office, underpaid, and constantly moving -- doesn't allow for a daily happy hour at a friendly saloon. As such, Millennials are increasingly drinking in their offices. No, they aren't storing flasks in their filing cabinets, they are instead being served up drinks by their employers. Already used to socializing while working (checking their Facebook) and working while socializing (checking their emails), Millennials take it for granted that their companies should sometimes serve them a stiff one. At the Foursquare office, staffers can feel free to serve themselves a beer from the tap, and at the Threadless office employees even get to enjoy a specially brewed Threadless beer. Meanwhile Thrillist hosts liquor tasting hours for employees and hipster glasses company Warby Parker has a designated Fun Committee to host inner-office drinking.
Healthy hedonists live (and party) longer.
Millennials are multi-taskers. And having grown up in a world of Alcoholics Anonymous, they are hyper aware of their drinking habits -- with only 25 percent of Millennial drinkers saying they have a drink a day. Yes, they want to indulge, but they also would love to be able to do so in a way that maybe-possibly-sorta have some health benefits. This has led to a new trend in alcoholic drinks that supposedly have some sort of healing quality. Hip bars are increasingly designed to look like apothecaries, and it's increasingly normal to be served your cocktail by guy wearing a lab coat. Additionally, there is a growing trend of cocktails that are infused with herbs that are supposed to give you energy, health, and happiness. Bartenders are even tapping into the growing hipster trend of tinctures by developing tinctures that both layer on a new taste and supposedly help the drinker's ailment.
Yes, Millennials are in a state of flux when it comes to developing their drinking trends. In fact, according to the aforementioned Neilson study, "Millennials are more likely to explore new and different alcohol beverage products" than any other generation. In other words, Millennials are totally open. They are in the process of figuring out what will be their "signature" drink, and brands that are able to tap into the evolving trends will likely be the brands they eventually settle down and grow old with.