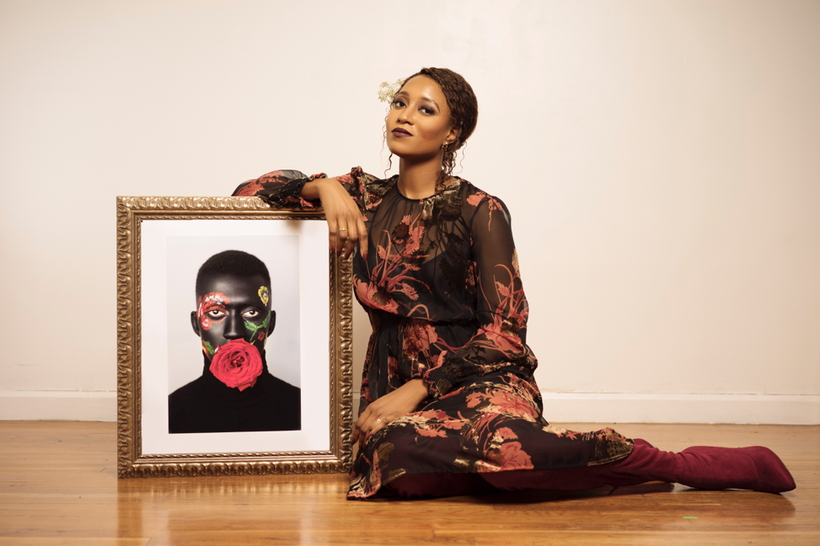 Creative. Asthetic. Captivating. Art.
If you happen to come across the Instagram page of Ceres (Diaja), you'll see a myriad of artistic editorial headshots showcasing skin tones of all shades. Each photo has its own feel and each tells its own story. The artist behind the work feels a duty to be authentic and to create work that is birthed from the world around us.
As a branding geek, I adore seeing people create art that serves as their signature. It's important that as millennials, we continue to produce work that allows us to leave our footprints in the sand. And when I look at her work through photography, its unmatched.
Meet Ceres, aka "Diaja" of New York, NY.
What is the name of your company?
​The name of my company is Diaja​ (pronounced Dee-Ah-Jah).
​I'm a conceptual photographer with a main focus/interest in creative portraits. Most of the shoots I've done so far have turned into a series, and it's often unintentional. I would be in a creative mood and once I'm done shooting what I have in mind at the moment, my mind goes off in another direction after seeing the final results. From there a beautiful story is created, birthed from just one photo. The photo I'm resting on in my self-portrait is from one of my favorite series called "Adam". It's a concept I came up with to shine positive light on Black/African men portraying them as a work of art, something to be admired not feared and abused. My goal with this series is to reverse negative stigmas of the media and society. I have the same concept specifically for Black/African women called "Eve". Each muse that I choose for this series is hand painted by me and then photographed.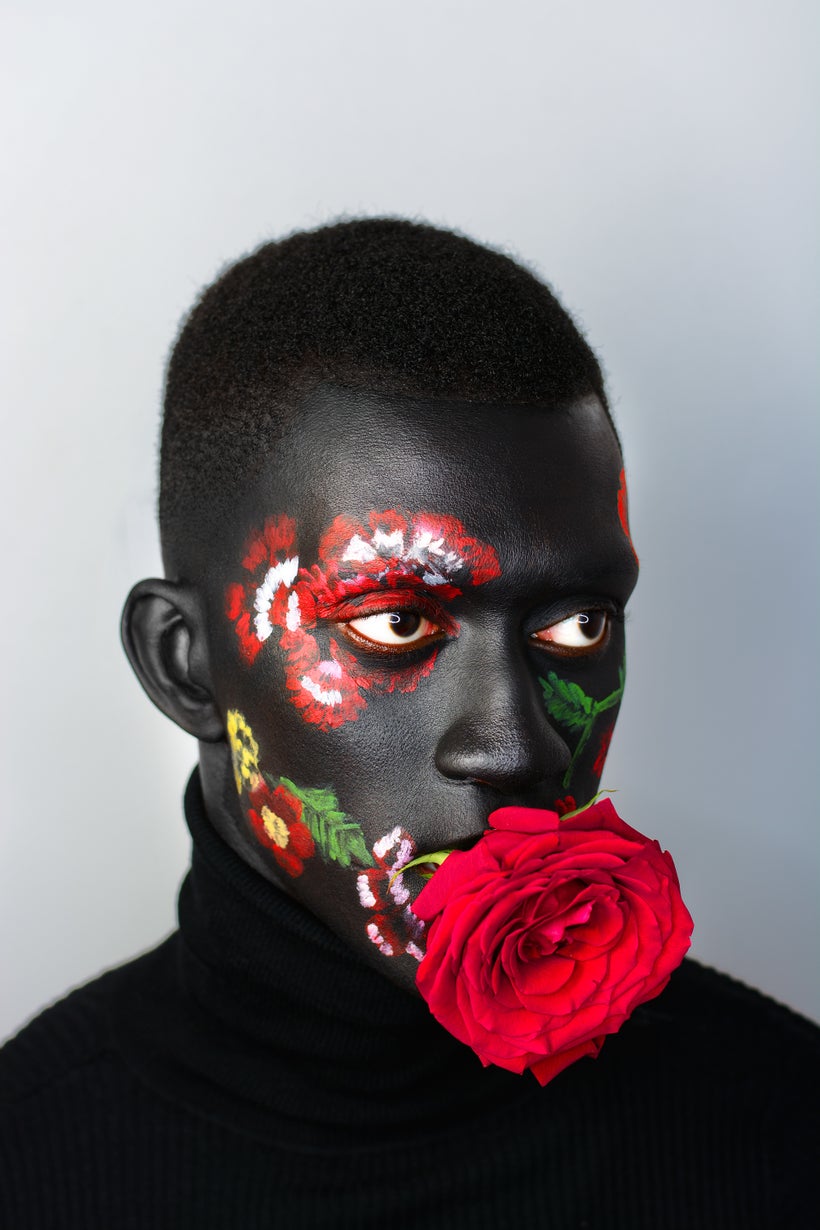 What made you decide to go into business?
​The journey that got me to where I am now is a long story, but the short version is: I started off wanting to be a painter, then that branched off into designing and photography. At one point I put photography on hold and fully pursued fashion, and now I'm back fully committed solely to photography. My goal is to be a successful entrepreneur, and my photography business proves itself to be the best route to get there.
Who is your biggest inspiration professionally?
​My biggest inspiration is the amazing artist Frida Khalo​. Just seeing who she was as an artist, how her work reflects what she might have been feeling at the moment reminds me of myself. Her work is raw and unapologetic. She didn't hold back when creating, and you can tell she was passionate about what she produced and about art in general. One of my favorite quotes from Frida is this: "I am not sick. I am broken. But I am happy to be alive as long as I can paint." Being able to create is the root of an artists' happiness, it's an outlet that allows us to survive through almost anything.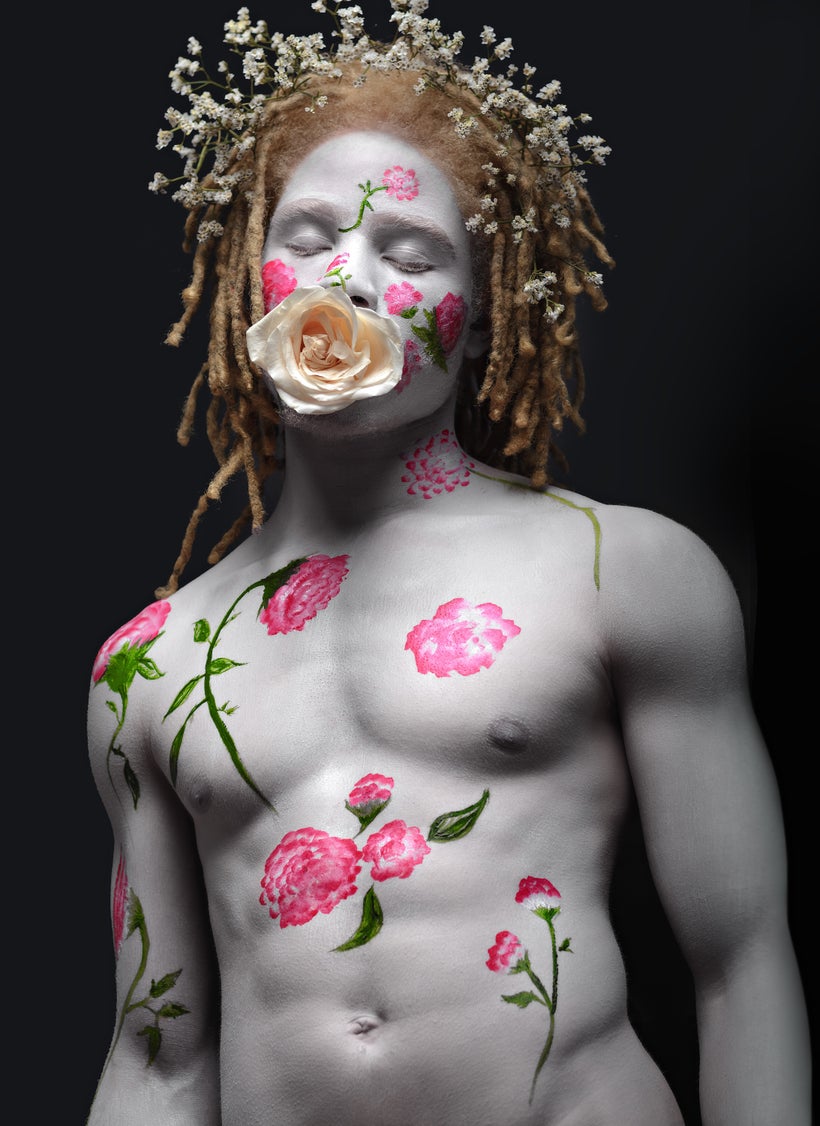 Who is your biggest inspiration personally?
​When it comes to being inspired on a personal level, I must say that my parents inspire and encourage me the most. They push me to do better and to be better, and they lead by example. I'm an entrepreneur now because I've watched them become successful entrepreneurs and want to follow in their footsteps to success.
What is your favorite book?
​I've read many amazing books, but nothing can top The Bible. It's a book that can be read many times and reveal a different revelation each time. It's a book that has gotten me through tough times and has transformed my life for the better. This book is my life compass.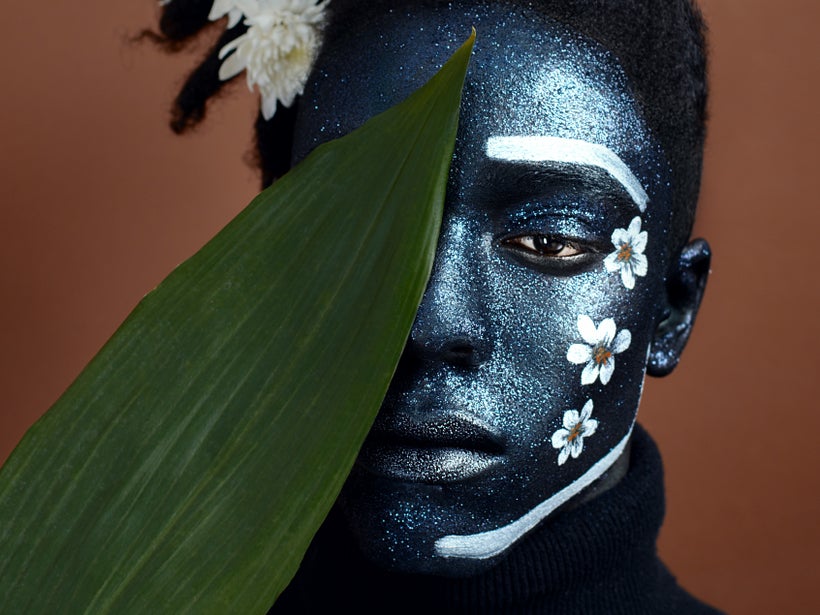 What is your best tip of advice for a new creative entrepreneur?
​The best advice I can give a creative entrepreneur is this: Live your life and be the creative individual you're meant to be because at the end of the day it's your journey. ​ As an artist, there are so many people telling you what you can't do, what they think you should do, and how to go about doing it. It can become discouraging and depressing trying to please everyone. Be wise, take the positive and weigh the advice that's given to you because sometimes the advice is useful then toss the rest. Follow your heart because your happiness matters and it's what's most important.
People interested in my work or for those who desire to work with me can follow me on Instagram at: @omg_diaja__ and visit me online at www.diaja.com!
Calling all HuffPost superfans!
Sign up for membership to become a founding member and help shape HuffPost's next chapter
This post was published on the now-closed HuffPost Contributor platform. Contributors control their own work and posted freely to our site. If you need to flag this entry as abusive,
send us an email
.