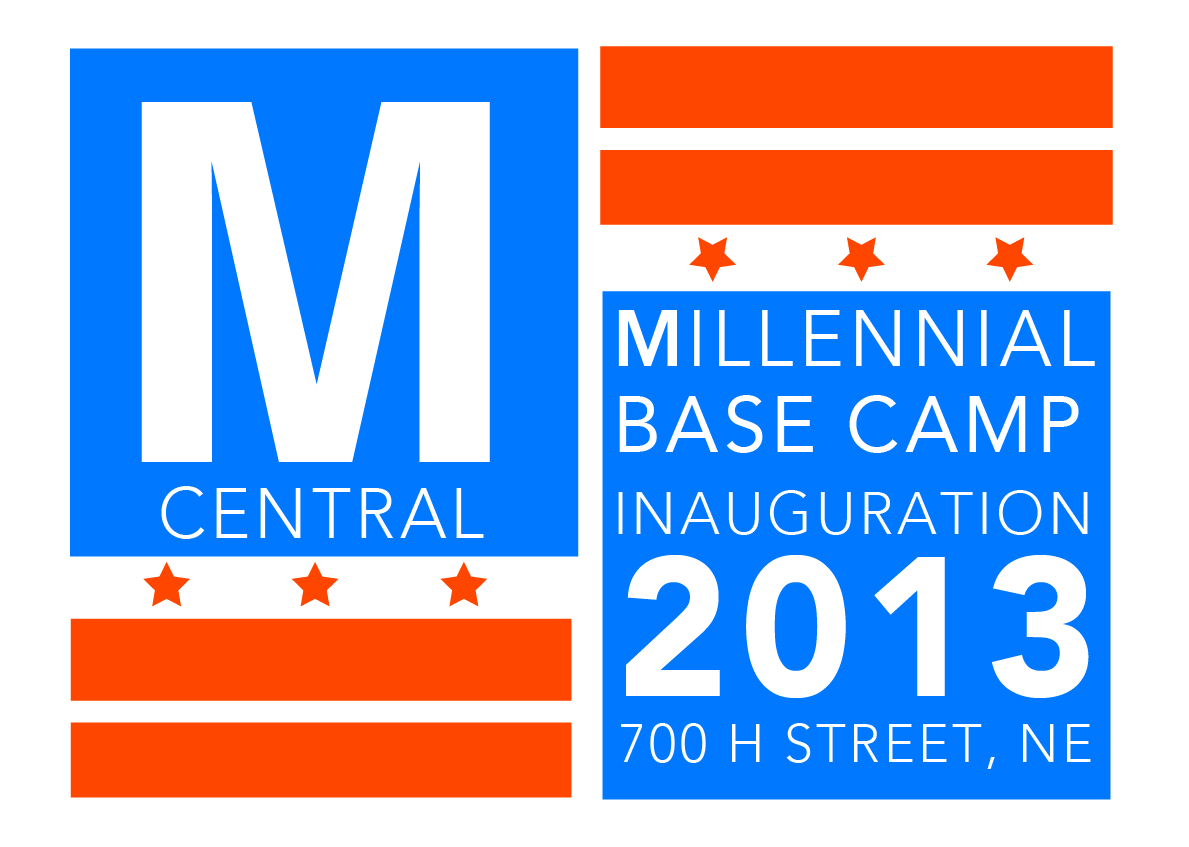 Two tickets to the Inaugural parade, a private schmoozarama, a firm handshake and photo-op with the President of the United States. This is what Inauguration Weekend will look like for a select few.
But the average Millennial coming to DC that weekend will more likely find themselves crashing on a friend's couch, anxiously traversing the District's barricaded corridors in search of free Wi-Fi, and lamenting the fact that they have absolutely zero chance of getting tickets to one of this year's three official inaugural balls.
And this is assuming we all survive the Mayan apocalypse, the fiscal cliff, and our first New Year's Eve without Dick Clark.
More than any other age group, Millennials (ages 18-32) represent this Inauguration's official theme of "Faith in America's Future."
From limited employment options, to soaring higher education costs, to a national debt that threatens our collective future, our faith has been put to the test - and yet, on Inauguration Weekend, tens of thousands of Millennials will descend upon our nation's capital to boldly assert the strength of their faith in our country's future.
Housed in a brand new pop-up art space along DC's historic H street corridor, M CENTRAL will provide the go-to venue for Millennials and other forward looking Americans to come in from the cold, exchange ideas, and celebrate throughout Inauguration Weekend.
On Saturday Jan. 19, the Millennial Ideas Forum will explore the question of "What will be the legacy of the Millennial Generation?" Hosted in partnership with the New America Foundation, a nonpartisan public policy institute, the Forum will be live-streamed online, include interactive discussions, and feature keynote addresses from a diverse line-up of emerging thought leaders.
Following the Forum, M CENTRAL will host the Inaugural Millennial Ball, where cutting-edge performing artists will come together with over 2,000 pioneering Millennials to celebrate all that the future holds for the next Great Generation.
For the rest of the weekend, including Inauguration Day, M CENTRAL will serve as meeting place and hangout where people from across the country can convene and connect amidst an impressive sampling of civically-inspired art that No Kings Collective has commissioned specifically for this historic occasion.
In his last inaugural address, President Obama spoke of the crucial role that "the risk-takers, the doers, the makers of things" have played -- and will continue to play -- in our nation's "long and rugged path toward prosperity and freedom."
At M CENTRAL, Millennials from around the country will gather to reaffirm the legacy of our intrepid forefathers -- and the new pioneers of our generation -- as all the inspiration we need to keep faith in America's future and find our way forward.
For more information on how to get on board with M CENTRAL's events and programming, please visit our website or email mcentral@millennialtrain.co.
REAL LIFE. REAL NEWS. REAL VOICES.
Help us tell more of the stories that matter from voices that too often remain unheard.