A new report says that Millennials are tying the knot much later than previous generations.
According to research from Pew titled "Millennials in Adulthood," only 26 percent of 18-to-33-year-olds are married. In comparison, 36 percent of Generation X, 48 percent of Baby Boomers and 65 percent of the members of the Silent Generation were married during that same age range.
(Story continues below graph)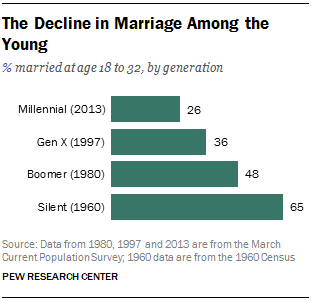 Credit: Pew Research Center
So how much longer are Millennials waiting to get hitched?
In the 1950s, women married at a median age of 20 and men married at 23. Comparatively, the median age for women and men today has jumped to 27.1 and 29.1 respectively, according to recent U.S. Census Records.
According to a working paper from the National Bureau of Economic Research, Millennials marrying later can be attributed to couples living together before tying the knot, a decrease in "shotgun" weddings, an increase in education and more societal acceptance of being single at an older age, among other reasons.
Related
Before You Go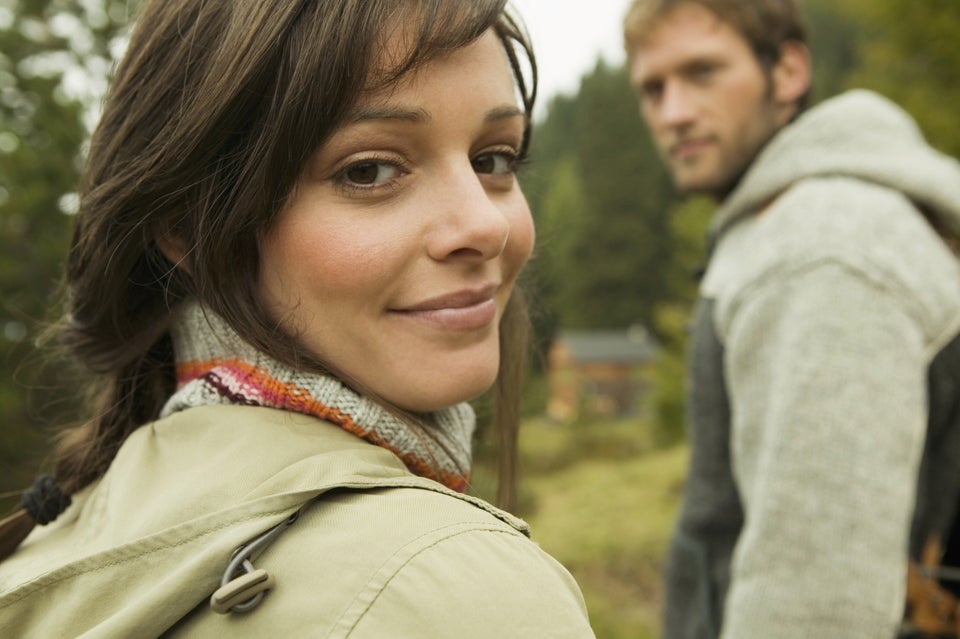 Interesting Marriage Findings of 2013