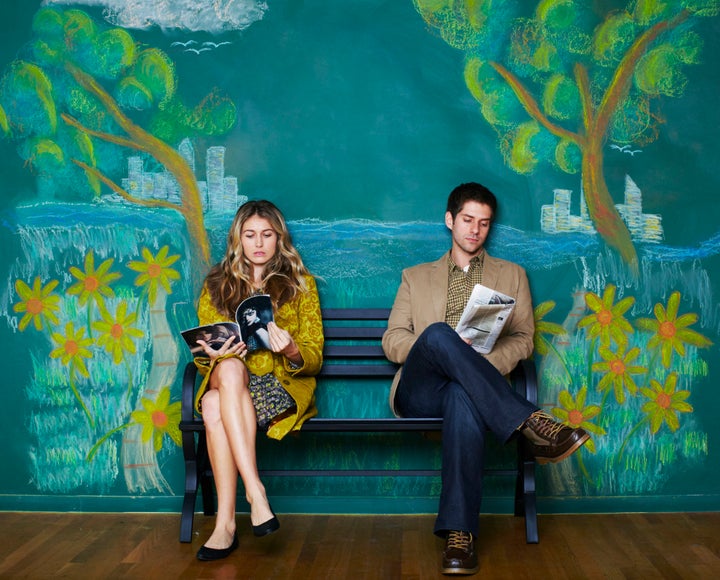 The study gathered data from 1,045 adults ages 18 to 34, and developed four categories to explain how millennials are consuming news in various degrees: the Unattached, the Explorers, the Distracted and the Activists.
All four of these categories are being exposed to news content, whether it be on accident or on purpose. The Unattached and the Distracted make up the two largest subgroups and get their news by accidentally bumping into it while perusing the Internet. The Explorers and the Activists have a specific interest in news and seek it out. When they find interesting content, they often are eager to share and discuss it. 
Here's are some key characteristics for each group: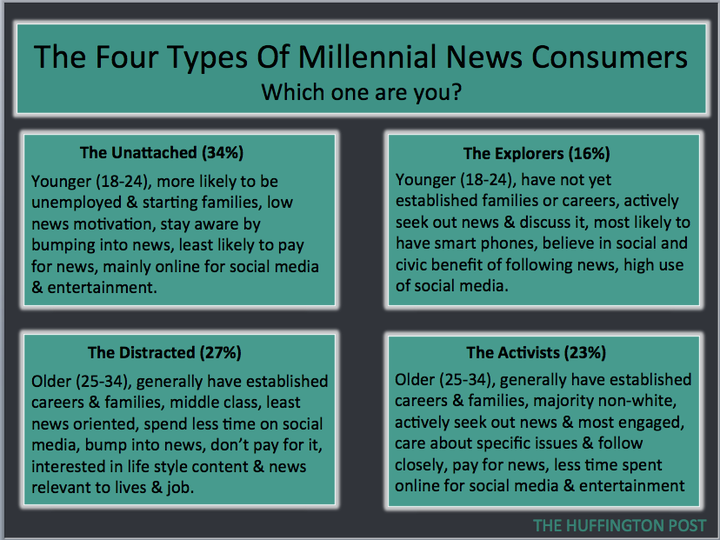 While these groups read news at different rates, the digital era has made it possible for publishers to understand each group's habits and find ways to reach them. 
The Media Insight project collaborated with The American Press Institute and the Associated Press-NORC to survey millennials nationwide and in person from Jan. 5 to Feb. 2.
Calling all HuffPost superfans!
Sign up for membership to become a founding member and help shape HuffPost's next chapter