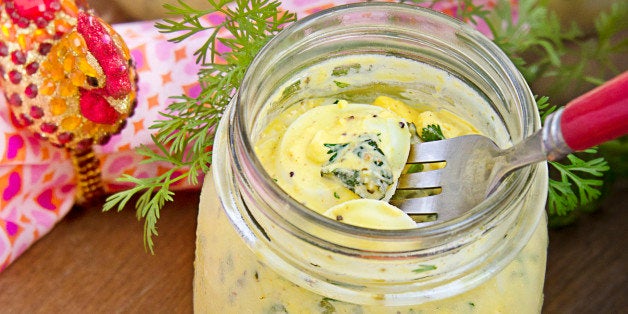 For a generation that grew up with unparalleled accessibility to the past, memory has never been more appealing. We immerse ourselves in the appropriated memories of previous generations, fixating on symbols like mason jars and cobblestones, resisting any visible break with the sepia-toned days of yore. We romanticize the architecture and styles of centuries past, admiring brick while eschewing glass as cold and ugly. And every single month, a millennial population roughly the size of Russia actively contributes to Instagram, its Polaroid-esque fading and filter options feeding the millennial proclivity for the past.
The idea is not a new one. Musicians and marketing gurus alike know that millennials not only dwell fondly on the '90s that we barely remember, but have also assumed other generations' good old days as our own. An oft-cited NYT opinion piece written by millennial professor Christy Wampole typecasts today's young urbanite as "manifesting a nostalgia for times he never lived himself." The reason for our fixation on the past, it seems, is anxiety about the future. Various psychological studies have suggested that nostalgia can buffer the anxiety of an existential threat, which helps explain why during times of instability we may turn to images and symbols of the olden days, even if the memories are not our own.
The humble Mason jar embodies the history of this trend. Though usage of the jars declined in the twentieth century, millennials around the world have reclaimed them, first as they crept into hipster settings, and now as they reach such ubiquity as containers for 7-11 Slurpees. After the jars' steep decline in popularity, there were two 21st century surges in sales, both of which point to the fact that nostalgia is most prevalent during times of anxiety. The first was in 1999 in the widespread panicked preparation for the Y2K bug, when people rushed to preserve food and water before the onset of the dreaded year 2000 threatened to shut down global grids and cause nuclear spillage. The second uptick occurred in the wake of the 2008 economic recession, in which the millennial generation was slammed with shockingly gloomy employment and retirement outlooks.
As this second era of anxiety continues, and concurrently as millennials flock increasingly to older urban cores, we strive to recreate physical landscapes of the past. The majority of young urbanites agree that their city should renovate historical buildings to best "retain their character while making them more useable" while less than two in ten admit to admiring modern architecture. We are attracted to apartments with old brick and molding, and "modern rustic" design reigns. However, in terms of quantifiable support through monetary donations and petition signatures, our support is unnoticeable. The National Trust for Historic Preservation found that despite millennials' obsession with old buildings and symbols, they support historic preservation at almost the exactly same rate as Baby Boomers and Generation X-ers.
It's not that we don't particularly value preservation - we just don't want to pay for it. Since existential anxiety is the driving force behind our fixation on memory, the buck ends where our anxiety is assuaged. In our case: at surface level. As young people move into formerly decrepit city centers in droves and repopulate urban cores, millennials' nostalgic tendencies are reflected in new residential appearances. Loft conversion - from former industrial centers to refurbished residential towers - is increasingly common, even cliché. Millennial urbanites live inside renovated tobacco factories in Richmond, meatpacking centers in New York City, and newspaper warehouses in Chicago. In this sense, millennials are actually driving the movement for urban revitalization, if not direct historic preservation.
Despite our goal of a lifestyle rife with modern efficiencies, when millennials move into run-down urban areas, we don't rush to tear down and rebuild. We preserve and renovate the shells of older buildings we populate, maintaining their visual appeal while making them better suited for modern living. At the policy level, cities know this and have prioritized attracting millennials. Successes in cities such as Buffalo, Austin, and Washington D.C. are thanks in part to mixed-use developments that fulfill the millennial search for a particular urban grittiness that looks old but runs like new.
Instead of supporting preservation through traditional means, it is satisfying enough for us to surround ourselves with historic façades and, as arbiters elegantiarum, to bemoan changing neighborhoods. Millennials reconcile our cognitive dissonance - that of feeling complicit in these patterns of change while also considering them blameworthy - by donning a sense of removed self-awareness. As we immerse ourselves in conversations about gentrification and other issues relating to urban change, we try to consider ourselves as outside the process so that we may remain champions of a past we never experienced. Our self-policing generation scolds gentrifiers as if doing so liberates our complicity in that perhaps unavoidable consequence of our migration to older and more affordable neighborhoods in city centers.
Growing up with the world's knowledge at our fingertips, millennials expect a certain level of efficiency and expediency. Though we may pay lip service to preservation, what we seek is reassurance about the future, primarily through the validation of our visceral nostalgia. Talking about, looking at, and physically replicating images of the past helps resolve our anxiety about causing and experiencing change. By holding onto the past, we can more easily live in the present and move forward into the unknown.
Related
Popular in the Community