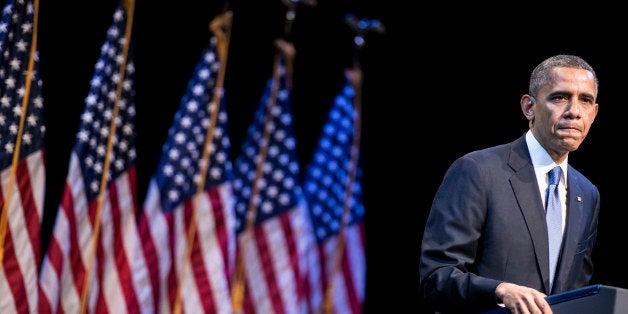 Young voters strongly favored Obama in the past two presidential elections, and in the early years of his first term, millennials were significantly more likely than Americans in general to approve of his presidency.
In the Harvard survey, however, only 41 percent of millennials approved of Obama's job performance, while 54 percent disapproved -- numbers that are nearly identical to the president's support among Americans of all ages.
Young adults also gave Obama low marks on his handling of major issues, including approval ratings of 33 percent on the economy and 34 percent on health care. While 83 percent of those who voted for him said they'd do it again, 4 percent said they'd choose Republican presidential nominee Mitt Romney, and another 8 percent would now vote for "someone else."
Millennials are also pessimistic about the effects of the president's signature health care law. The survey, which asked half of its respondents about "the Affordable Care Act" and half about "Obamacare," found low approval regardless of the term used. Adults under 30 disapproved of Obamacare by 57 percent to 38 percent and the ACA by 56 percent to 39 percent. About 50 percent think their expenses will rise under the law, and about 40 percent believe their quality of care will fall.
Twenty-two percent of those surveyed said they don't currently have insurance, with less than one-third of those saying they were likely to enroll through a health exchange. The uninsured millennials were 9 percentage points more likely to say they supported the ACA than Obamacare.
"The reasons for the current lack of support among Millennials for the Affordable Care Act are many, and few are surprising given the trends that our polling has revealed for the better part of the last four years," said John Della Volpe, polling director at the Harvard Institute of Politics. "Young Americans hold the president, Congress and the federal government in less esteem almost by the day, and the levels of engagement they are having in politics are also on the decline."
The Harvard survey is far from the first to show younger Americans moving away from Obama. A 2010 Pew Research poll found that millennials' approval of Obama and "attachment to the Democratic Party weakened markedly over the course of 2009," even as their views remained to the left of those held by older Americans.
But within the millennial age group, differences emerge. Those 25 to 29 years old, who came of age before Obama's election to the White House in 2008, are now more strongly Democratic than those 18 to 24 years old, according to the Harvard poll. Millennials in the older group were 16 points more likely to identify as Democratic than Republican, while the younger millennials were just 6 points more likely to do so.

Image from Harvard University Institute of Politics
The wider picture that emerges of young adults is one of political disaffection. Only 22 percent said they consider themselves politically engaged, and only 14 percent think the country is headed in the right direction. The economy by far tops their list of concerns, with health care a distant second. Just 35 percent of millennials approve of the work of Democrats in Congress, and just 19 percent like the efforts of Republicans in Congress.
The Harvard poll surveyed 2,089 Americans ages 18 to 29 between Oct. 30 and Nov. 11. The poll recruited participants by phone and mail, and then surveyed them through an online panel.
Calling all HuffPost superfans!
Sign up for membership to become a founding member and help shape HuffPost's next chapter
BEFORE YOU GO
PHOTO GALLERY
Obama Budget: What's Inside