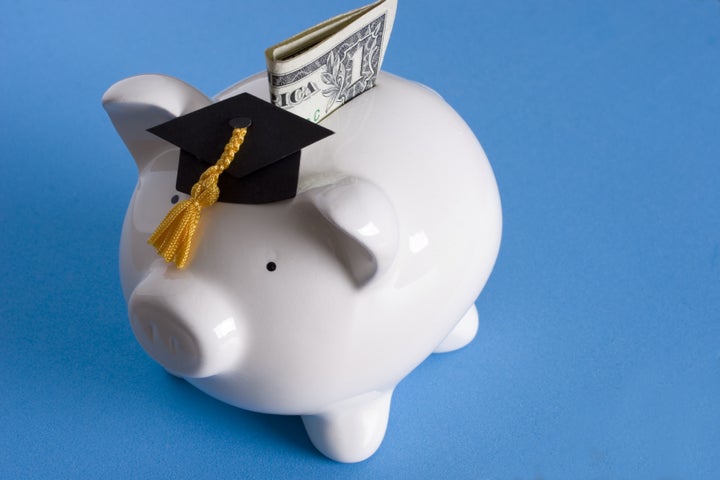 A large majority of Americans surveyed -- 83 percent -- believe going to college is a good investment, yet more people gave the country's higher education system a "negative" rating than a positive one. Young adults aged 18 to 29 were more likely to hold a "negative" opinion compared to other age groups, 38 percent to 34 percent of Americans overall. Millennials' top reasons cited for giving a "negative" rating were the high cost of college and the difficulty of getting a job after graduation.
Occupations requiring post-secondary degrees will be among the fastest growing between 2010 and 2020, according to U.S. Bureau of Labor Statistics data analyzed by the Commission on Independent Colleges and Universities in New York. Yet outstanding student loan debt continues to climb, even as total consumer indebtedness is falling. Student loan debt grew by $42 billion in just the third quarter of this year, the New York Federal Reserve announced this week, outpacing all other forms of non-real estate consumer debt. In fact, defaulted student loan debt alone was greater than new auto loans: $19 billion over $18 billion.
That is perhaps why young people were more likely to say the cost of college was "excessive," and that "the financial burden outweighs the benefits," though a majority still felt higher education costs were "reasonable" or "very worthwhile." And it may explain why millennials are fans of taking classes online.
More than half of millennials surveyed have taken an online course, about double the rate for all age groups. And according to the findings, more than two-thirds of younger adults expect employers will accept an online degree the same as a traditional degree in the next five to seven years, compared with 53 percent of Americans as a whole.
"I think what was very interesting in the survey is that fact the 18 to 30 year olds are embracing the hybrid model (online and human interaction) as the preferred model for education," Joseph Aoun, President of Northeastern and chair of American Council on Education, told The Huffington Post. "They are way ahead of the other segment above 30."
Aoun believes that embrace of online education is due in part to a more global mindset. He also thinks students want time to engage in activities, like internships and entrepreneurship, outside the classroom. "They are interested in flexibility -- they want to be able to access the material 24-7," he said.
In addition to their openness to online education, the young people surveyed also had some ideas about how to reduce to cost of college. Three out of four said they would spend a couple years working in public service if it meant lower tuition. Another 73 percent said they'd gladly take a "no-frills" option, with access to classes, courses, and faculty at a reduced price, but not amenities such as residence halls and athletic facilities. (The cost of required meal plans and living in on campus dorms can easily surpass the cost of tuition at many public universities.)
Americans still believe the U.S. has the best higher education system in the world, but only about four in ten believe it's doing an "excellent" or "good" job at providing value for the money spent by students and parents. Eighty-one percent also said the government should invest more in higher education, and two-thirds believe cuts in funding to public universities have lowered America's standing as a global leader in education. The poll also found the public trusts college and university presidents, deans and professors a great deal more than elected public officials or leaders of major corporations.
Related
Popular in the Community