This is the third post and first interview in my series, Millennials Paving The Way, highlighting today's brightest Millennials who are empowering future generations to become change makers.
I spoke with Riley de León, an author, keynote speaker and philanthropist, about how he manages his time between all of his responsibilities, the topics he's most passionate about, and his best advice to you.
Riley's unlimited drive began in high school when he founded two non-profit organizations that, to date, have collectively raised over $100,000 in domestic and international benefit. The Springfield, Missouri native was propelled into his career at 17 years old when he wrote his first book, Life's Not Always Written in Times New Roman, now published in 5 different countries. In addition to being a full-time student, Riley continues to travel and speak about the importance of self-awareness and the challenges faced by young adults with uncanny clarity and developed solutions tailored to their personal needs. 
As a keynote speaker and mentor, his purpose is to inspire a generation of millennials, both the under-appreciated and the over-coddled, who are too easily discouraged by the world we currently live in, and activate them to overcome their fear of stepping up to change it. As a result of working with Riley, students around the world have experienced significant shifts in confidence. Riley is a sophomore at the University of Missouri's School of Journalism pursuing a degree in strategic communications and entrepreneurship. His next book, Driven is a millennial manifesto and will be released on April 29, 2016.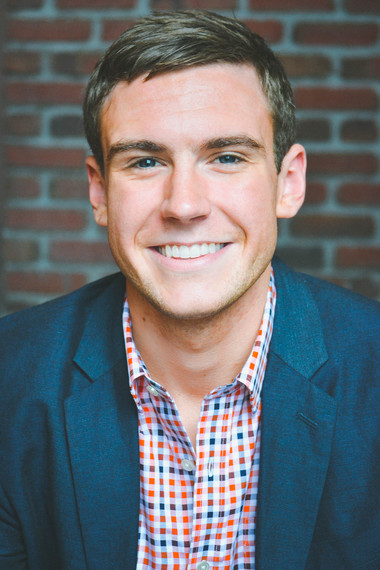 On the pay gap, female Millennials are near wage parity; earning 93 cents for every dollar Millennial men make. How can your generation benefit from this?
I think it's first and foremost important to acknowledge that the gender pay gap is real. As Will McAvoy says, "The first step in solving a problem is recognizing there is one." We might be near closing this gap and reaching parity, but we have so much more work to do in terms of the way that many men view a woman's role in our capitalist society. However, I preface that to say I think millennials should be proud that we've come so far.
Our generation can benefit from entirely closing the both the gap in wages and the gap in workplace role because doing so will allow us to focus on the quality of our careers rather than the identities fulfilling them. Closing these gaps will also allow millennials to choose a career based on what they love to do, which as studies have shown, create greater job satisfaction. And, only by closing these gaps do I believe that, as a society, we can look past gender and place a greater emphasis on compensation based on character.
The Bill and Melinda Gates Foundation recently released their annual letter which called on Millennials to fight climate change and sexism, along with eight other world problems. In your opinion, do the next generation of world leaders care about being a force for good in the world? Please explain.
We do in a lot of different ways. I think first and foremost, many people who label millennials as "entitled" or "lazy" need to realize that we're inheriting a mess from Gen X. It's not a stretch to say that many of us are discouraged by the world we currently live in, which is precisely why I travel and speak to millennials across the country and write books like those I have-- to inspire the most technologically savvy, opportunity enabled, try hard generation the world might ever see- but also, the one that I truly believe in.
I believe that all millennials have an innate desire to be a force for good in the world. We all have an inner voice that demands certain things be done the right way, a better way, sometimes our way, but most importantly, a way to believe in. What I've learned as a millennial is that success is more about creating a lifestyle that conforms to our needs and the needs of those around us while solving problems that we don't yet know we have.
I go to the University of Missouri where, if you pay attention to the news, you know that I see this force in action every single day. A force that has an innate need to push forward, change or shake things up, and demand more from themselves something that doesn't come from tradition. I know that millennials care about being a force for good in the world because if you don't already see the signs of increasing tolerance, decreasing materialism, and the critical challenging of authority among them, then you often see them fighting for it.
Congratulations on the upcoming release of your book, Driven: A Millennial Manifesto. What can readers expect? Is it geared towards Millennials only?
This book, like my first, is specifically geared toward millennials. One of the reasons for that is because I think our digital culture lacks a strong, human presence for relating to one another and relating to some of the shared or similar experiences that we, as millennials, may have in life. I have learned that sharing those experiences through dialogue enables us to take care of each other. It drives us to do our life's work without the collateral damage typically associated with what is outwardly perceived as selfish, narcissistic, and entitled, but what we know is a genuine effort to improve our own lives and the lives of others.
Driven emphasizes that fostering a strong drive, be it toward a lifestyle, goal, healthier relationship, or higher rung of the ladder begins by addressing who you are in order to become something greater. Readers should expect to gain a greater appreciation for what it takes- what it really takes- to be extraordinary when navigating the world that we currently live in.
What advice would you give to other Millennials that want to follow in your footsteps and publish a book?
For years people have sat down with me to explain their goals and aspirations. My advice to those people is to quit dreaming so much, and to start taking the steps necessary to make those dreams a reality for yourself.
Millennials have always been a generation of dreamers. Unfortunately, most of our aspirations fail to materialize because we adopt constraints that simply don't exist. In my mind, one thing that holds many dreamers heads' in the clouds rather than puts their boots on the ground is, as Gary Vaynerchuk so eloquently says, "this romanticized version of who you think you are and who you think you want to be, versus who it is you actually are."
With that in mind, I think that a lot of people who want to "follow in my footsteps" see the things I'm doing and think it's really sexy, and so they try to emulate it. My advice to those people, is that you have to have your own purpose. You have to stick to your own DNA because everyone's story is entirely unique, which also means that simply being unique is no longer considered to be a quality attribute. What you have to offer has value in a marketplace, believe me. My advice is simple economics: Differentiate yourself.
The significance of Millennials extends beyond their numbers. You are among the first generation to have had access to the Internet during your formative years. As the most connected generation in history--to technology, to your peers, to information--how has technology impacted your work as an author and keynote speaker?
I firmly believe that without technology (and more specifically, social media) I would not have an early career. I would not have discovered a degree of success uncommon to many 19-year-old college students. The fact that anybody can have that same unorthodox degree of success if they want it bad enough like I did, is incredible.
Millennials are at an amazing advantage because this is the world that we were brought up into. We're the reason for such a huge social shift. So, not only do we live in a world that moves at an incalculable speed, but we thrive in it because essentially, it's all that we know.
For me, that's evidenced by 90% of the opportunities that reach me- speaking engagements, interviews, business ventures, partnerships, etc.- coming through Facebook, Twitter, or Instagram.
On the same token, I think it's important for millennials to do more with the information that they're receiving from technology. I can connect with somebody on LinkedIn, but if I don't capitalize on the opportunity to grab coffee with them and learn more about how our connectivity can be mutually advantageous, than I'm not doing enough.
Author's Note: This series will cover the online habits of Millennials, their spending power, impact on the Fourth Industrial Revolution, role in achieving gender parity and much more.
Join the conversation on Twitter using #Millennials
Calling all HuffPost superfans!
Sign up for membership to become a founding member and help shape HuffPost's next chapter