This is the fifth post in my series, Millennials Paving The Way, highlighting today's brightest Millennials who are empowering future generations to become change makers.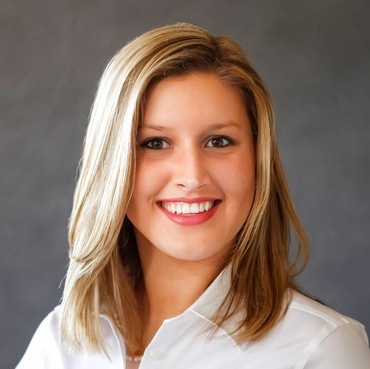 I spoke with Paige Kassalen, an electrical engineer and activist about the importance of encouraging more women to go into the fields of science, technology, engineering, and mathematics (STEM).
In fall 2015, Kassalen was selected to represent Covestro on the Solar Impulse Ground Crew. In this role, she is traveling with the Solar Impulse 2 (Si2) plane as it completes its historic flight around the world on solar power alone.
The Pittsburgh native graduated from Virginia Polytechnic Institute and State University with a Bachelor of Science degree in electrical engineering. Kassalen is an active member of the IEEE Women in Engineering (WIE) Pittsburgh Chapter, serving as president in 2015. She is also involved in the Women's Leadership Council - United Way of Allegheny County, Pittsburgh Social Exchange and Washington Health Systems' Patient and Family Centered Care board.
Congratulations on your recent endeavor as an engineer with Covestro LLC. You are helping to make history as part of the 16-person ground crew for Solar Impulse 2, the first airplane to attempt to circumnavigate the world on solar power alone. What does a typical day look like for you?
The tasks for the members of the ground crew vary each day, and typically our tasks and assignments are dependent on the weather and where we are stationed. That is why having an engineering background is helpful, because we all need to be flexible, efficient and capable of learning and adjusting on the fly. Members of the ground crew can be responsible for one of the handling masts (bars connected to a part of the wing that allow us to keep the plane's wings balanced when there is wind), the main landing gear (pulling the big wheel on the front of the plane with slings), guiding the tail (using a mechanism that lets the tail move freely) or riding an electric bicycle (used to chase the plane during takeoffs and landings in case there is ever a time we need someone to be at the plane quickly). We prep for a few hours prior to takeoff and then assume our positions for taxi. When we are in position, there are three members of the team on electric bicycles, four members of the team holding the handling masts and the remaining ground crew members become the "catching crew." The catching crew lines both sides of the runway and prepares to support the handling masts in case the plane would have to abort the mission. When the catching crew is in position, the two people on each handling mast begin to run with the plane, and the three on the bikes begin to pedal. The people on each handling mast go to each side, and the electric bikes continue to ride right under the plane as it flies.
As I said, my position requires me to be flexible and attend to tasks on a moment's notice, utilizing my engineering background. For instance, in Moffett Air Field near San Francisco (the destination of our most recent trip from Hawaii to California), I was assigned to disassemble the electric bicycles and make sure that all of our "dangerous goods" (batteries, flammables, aerosols) were stored properly. We were then asked to assemble a massive inflatable hangar to house the plane once it landed in California. Building the hangar was quite an experience, as it took upwards of 15 hours to construct.
Amid all of my responsibilities, I continuously document my experiences and duties as a ground crew member and keep Covestro employees informed and engaged with the project by posting on social media.
What was the biggest influence that led you to pursue a career in the STEM industries of science, technology, engineering and math?
For me, the concept of taking something that is average and making it phenomenal is the first step toward working in the STEM industry. The idea that the future is waiting to be invented fuels my passion to capitalize on the limitless potential of the future. Just because something works, doesn't mean it's the best. The constant need to challenge yourself in order to achieve the best is something I've experienced time after time in my life, especially playing sports growing up. You need to be the fastest, the strongest and the most accurate to be the best. So, in my mind, I apply the same principle to a "long-distance sport" like engineering. In our world today, we are fixated on discovering new solutions and answers with the aim of making a giant leap forward in technology. For me, being a part of that adaptive process and pushing the idea of asking 'Why not' instead of 'Why' influence me every day to continue being a part of the STEM industry.
According to a Pew Research study, women account for fewer than four of every 10 bachelor's degrees in STEM majors. What should be done to get more girls and women involved in STEM?
I think the only way we can start seeing a dramatic change in the number of women in STEM is by providing them with the support system and confidence needed to succeed in this field. From an early age, women face the need to achieve remarkable feats without understanding the importance of failure. It is important for young girls to understand that unless failure is a part of the equation, achieving the extraordinary is not possible. However, I believe that it is this drive to succeed that makes women ideal for the field of engineering, because we're used to constantly pushing ourselves toward being the best. If this is paired with the understanding that failure is acceptable, women will be unstoppable in the field. By reprogramming our mindset and outlook on our path to success, it will help to equalize the male-to-female ratio in STEM fields. This rerouting can only take place if society as a whole supports the notion that women are not born perfect but grow toward that by experiencing both success and failure.
Equally important is confidence. In any occupation regardless of gender, confidence in yourself and your ability to achieve something great is the most important characteristic to possess. I knew from a young age that I wanted to be an engineer and innovate the future. Did I have people tell me that engineering is typically a field suited for men? Absolutely. Did I fail and experience setbacks on my pursuit of engineering through high school and college? Certainly. The most important thing is to believe in yourself and have the confidence to be able to recover from failure. Young girls shouldn't have to go through their childhood and education thinking that careers in STEM are only for men. It is one of my goals to break down that barrier and show young girls that it is possible to pursue a career in STEM and succeed at it. Once you believe in yourself, others will believe in you as well. My family has always been supportive of my dream, encouraging me throughout my educational and professional development.
My employer had faith in me when they selected me to represent Covestro on this historic mission. By combining the STEM training I received through my electrical engineering studies with the public relations experience I acquired through my involvement in various organizations, such as IEEE Women in Engineering, and my perspective as a young, female professional, I am able to bring a fresh outlook to the Solar Impulse ground crew team. Spurred on by Covestro's confidence in me and the unending support of my family, I've pushed myself to grow both personally and professionally, gaining Solar Impulse's confidence that I can handle the duties and responsibilities I've been given as a member of the ground crew and as a STEM graduate.
President Obama has articulated a clear priority for STEM education; stating that "within a decade, American students must move from the middle to the top of the pack in science and math." As a female Millennial engineer, how does the President's message resonate with you?
This message resonates strongly with me. Automation, interconnectivity and sustainability are becoming an increasing part of everyone's life. Technology is growing at an exponential rate and people realize that. The future is waiting to be invented - and as President Obama stated, we need to push and generate interest and curiosity among American millennials that a career in science and math can lead to the United States directing the future. I think this is especially important for millennials, because we are at a period of time where we are on the cusp of achieving greatness with new developments in science and technology. It's imperative to highlight the exciting opportunities in STEM for young kids, so we can generate more creativity from our younger population.
By communicating the message that STEM education is a priority, we are creating awareness of the situation. With the knowledge gained from my college experiences and now my experience working with Covestro and Solar Impulse, I believe I have solutions to help move us forward on this journey. That is one of the goals I hope to achieve by sharing my experiences.
Though they represent a mere 24 percent of the STEM workforce, women in STEM jobs earn 33 percent more than those in non-STEM occupations and experience a smaller wage gap relative to men. Do you believe that increasing opportunities for women in these fields is an important step towards realizing greater economic success and equality for women across the board?
Absolutely. For me, my initial interest in joining the STEM workforce derived from my desire to be creative and innovative, not necessarily because people in STEM careers tend to lead a more lucrative life compared with those in other occupations. I do think, however, that if we emphasize the economic potential of women who pursue careers in STEM, it might entice more women to choose that career path. Right now in our country, I think we are moving in the right direction toward eliminating the earnings gap that exists between men and women. People are starting to bring more attention to the issue of wage disparity, especially because it is an important topic for our upcoming presidential election. Women are cultivating larger roles in society - more women are becoming heads of companies and leaders in their communities. We might even have our first female president come November. As we continue to push the notion of absolute equality between men and women, we are on our way to curtailing the earnings gap between genders.
STEM fields are a great career choice for many reasons. I personally feel that if women pair the idea of achieving equal economic status as men with the power to be creative and innovative, it will be beneficial for our gender and society as a whole. Hopefully in time we see more women entering the field of engineering and demonstrating that the wage gap can be reduced if not eliminated - and it would hopefully ignite a domino effect across the board for women in other occupations.
Author's Note: This series will cover the online habits of Millennials, their spending power, impact on the Fourth Industrial Revolution, role in achieving gender parity and much more.
Join the conversation on Twitter using #Millennials
Related
Popular in the Community