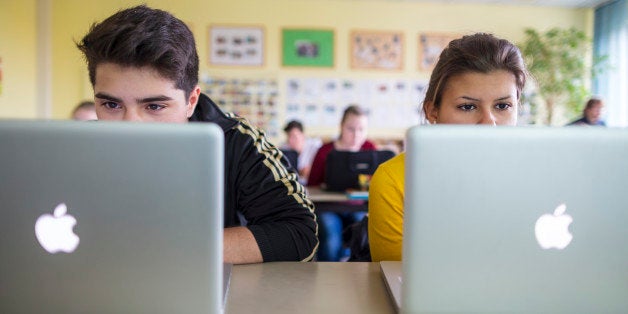 Good news: millennials are reading. Even better news: they're reading the actual news.
It turns out that young people are not only reading newer, digital media outlets, but they're also still reading traditional news outlets like the New York Times and the Wall Street Journal, according to new data by ComScore. The results, published by Digiday, looked at the readership of people born between about 1980 and 2000 for new, online publications like BuzzFeed, Elite Daily, Gawker and Upworthy and compared that to the readership of older, top publications on digital like Cosmopolitan, Vogue, GQ, the New Yorker and the New York Times.
BuzzFeed came out on top for both total readership and millennial readership, with 68,748 total unique visitors and 38,499 millennial visitors. However, despite the success of these millennial publications, the New York Times still came in second for overall readership and fourth for millennial readership, with about 20 percent more millennial readers than Vice.
Magazines haven't fallen off either. Cosmopolitan had the second greatest percent composition of millennial readers, with 62 percent of its total readership being millennials. Esquire was up there as well, with more than half of its readership being millennials.
Popular in the Community