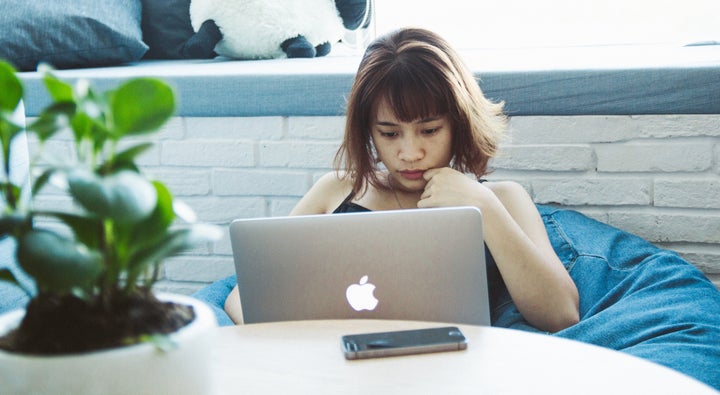 America's housing market is estimated to be worth $26 trillion, which is more than America's stockmarket. The real estate industry is booming and will only get bigger. As a result, new ways of buying and selling homes are being developed to meet the needs of the digitalized 21st century.
For instance, we already buy everything else online, so why not a house? Okay, maybe I'm thinking too much like a millennial (after all, I'm 29-years-old and rely on my smartphone for everything). Yet recent real estate statistics show that 80 percent of all homebuyers are now searching online. And guess what – millennials make up 68 percent of all first time homebuyers, serving as a key group for the future of real estate.
Fortunately, a company based in San Francisco is taking the first steps to accommodate the future of real estate. BuyTheWhale is a startup that aims to automate the entire real estate process, allowing buyers and sellers the ability to conduct deals entirely online, with or without an agent, through the use of blockchain technology.
BuyTheWhale's CEO and Co-Founder, Sergey Ponomarenko, points out that the current real estate process is slow, complicated, error-prone and outdated, often times resulting in penalties and deal cancellations.
"Successful completion of today's real estate process requires specialized knowledge, which is why real estate agents participate in the first place. Often times though, the agent fee is high - about 6 percent of the purchase amount. Plus the work is mostly done manually (via mail, etc.) making the process prone to errors. For instance, offers will get lost or not reach the correct addresses, parties will forget about their obligations, deadlines will be violated, etc. Plus, the major concern for agents is to coordinate contractors, which can also result in hidden charges. Overall, the current real estate process is slow, inconvenient and error ridden. As a result, one in ten deals end up in penalties and cancellations," Sergey said.
Sergey is hopeful that BuyTheWhale will solve all of these problems and more for buyers, sellers, agents and real estate agencies. Yet real estate transactions can be extremely complex. How exactly will automating this process make things easier?
For one, homebuyers using BuyTheWhale are now able to make a purchase offer within 4 minutes. BuyTheWhale presents the assessed value of the real estate and explains all of the unclear issues. Buyers also have the option of making a deal with an agent, in which case the company helps buyers choose a certified specialist. Based on the available data, BuyTheWhale then generates an offer that conforms to the laws of California. Once reviewed, the buyer signs digitally via DocuSign and the offer is complete.
Sellers using BuyTheWhale can compare offers and put forward a counter offer. In this case, the company assists in gathering reports and ordering inspections. Real estate agents also benefit. For example, an agent with a signed contract between the seller and purchaser can upload the document to BuyTheWhale (or take a shot of it on a smartphone) and the company automatically generates a transaction calendar that can be synchronized with Google Calendar to keep track of all transactions. Transactions are placed in this "deal calendar," acting as a reminder system and a way for parties to communicate with one another during the home buying/selling process.
The Power of Blockchain Technology
While it's easy to understand how automation is changing the game for the real estate market, data privacy and security issues are still major concerns when it comes to buying and selling online.
"Security is a number one issue when making a real-estate transaction. To provide maximum data protection and prevent fraud, we use blockchain technology based on the Ethereum smart contract," said Sergey.
People often associate blockchain technology as being the "internet of value." BuyTheWhale, however, accurately demonstrates just how powerful blockchain technology can be for the future of large, online transactions. In fact, blockchain technology extends well beyond 'Bitcoin' and the financial services industry.
By applying blockchain technology, BuyTheWhale is able to utilize "smart contracts" for the real estate industry, a concept that is sure to be ground breaking. Believe it or not, blockchains can actually be used to store any kind of digital information, including computer code. This code can then be programmed to execute when two or more parties enter their keys, meaning when everyone agrees that a contract has been filled.
Blockchains can also read external data feeds and anything else that can be parsed by computer code – even real estate contracts – to create contracts that automatically "sign off" when stated conditions are filled. These are known as "smart contracts," which are exactly what BuyTheWhale uses for safe, secure, easy and entirely paperless real estate transactions (good for us, and the environment).
While the concept of blockchain technology and bitcoins might seem too futuristic for most people, millennials - whom make up over half of first time homebuyers - are starting to rapidly adopt this technology.
The Future of Real Estate is Here… Now What?
Just as ordering an Uber is the new way of hailing a taxi, the real estate market is finally on the verge of going digital. It did, however, take Uber a few years to catch on (Uber launched in San Francisco on May 31, 2010), and a fully automated real estate process will also take time evolve.
It's good to know though that the evolution of real estate is underway. Only time will tell how this groundbreaking concept will evolve.
Popular in the Community