The parents of Baby Boomers sometimes learned the hard way that their opinions and advice were not always welcome. But in an ironic generational twist, the children of Baby Boomers are proving more inclined to turn to their grandparents for advice -- at least when it comes to learning about managing money and saving for the future.
It might seem a little counterintuitive that the Millennial generation -- raised in the fast-paced world of the Internet, mobile devices and social media -- would be willing to sit down and accept financial advice from grandparents. But it turns out that they are -- by a startlingly wide margin. According to the TIAA-CREF Intergenerational Study of 1,000 grandparents and about 1,000 grandkids aged 17-24, conducted in collaboration with the MIT AgeLab, 85 percent of young adults say they are open to talking with grandparents about money and saving, yet only 15 percent of grandparents say they are likely to start a conversation with their grandchildren about money and saving for college.
It actually makes perfect sense that Millennials would turn to grandparents for this kind of advice. At a time when 97 percent of young people surveyed are anxious about their own college savings and future financial independence, they can see what their grandparents have achieved after a lifetime of saving. As result, grandparents can have a much greater influence on their grandchildren's money habits than they realize if they share stories about how their financial decisions - for better or worse - have affected their lives. Only 30 percent of the grandparents surveyed think they can influence their grandchildren's money habits. Yet 73 percent of the young adults surveyed said their grandparents do influence their saving and spending habits.
However, it's best for grandparent to keep the conversation light -- stick to storytelling and use terms such as "this is what I might do" or "this is what I did" in a particular situation, and avoid being too rigidly prescriptive or opinionated. Frame financial lessons through personal stories and anecdotes, which have the potential to resonate more with today's grandkids, rather than lectures. Also, grandparents don't want to step on the toes of their children, so they need to make sure parents are comfortable with the discussion. The earlier this conversation can begin the better for the Millennials -- and those even younger. When you empower children to understand financial decisions, they develop a lifelong sense of confidence and trust in themselves, helping them become successful adults.
This confidence is critical because the Millennials do face some formidable financial challenges -- most notably the skyrocketing cost of a four-year college degree. Young adults surveyed are very concerned about saving for higher education -- or paying off the debt they have accrued. Thirty percent indicate they have nothing saved for college, and most feel unprepared financially. Grandparents, meanwhile, generally underestimate the mountain of college costs that their grandchildren must climb. Twenty percent of grandparents think a four-year education costs $30,000 to $50,000 and 26 percent think it costs $50,000 to $75,000. That is far off the mark. A moderate, in-state public four-year college education costs approximately $100,000. A moderate private four-year college education now averages around $164,000.
Focus groups for the Intergenerational Study found that grandparents are willing to help grandchildren financially, but they want some assurance that their grandchildren are serious about their own education by paying for at least part of it. In other words, grandkids need to have some 'skin in the game.'
One excellent way to accomplish this is through a 529 college savings plan. It is an investment account that allows any earnings on contributions to grow tax-deferred. Withdrawals, if used to pay for qualified higher education expenses, are federal income tax-free. Some states offer additional tax benefits, such as an income tax deduction or tax credit for state residents on plan contributions. A grandparent could offer their grandchild a "match" program, contributing a dollar to a 529 plan for every dollar the grandchild saves. Of course, grandparents must always take care not to jeopardize their own retirement savings.
To help grandparents and grandchildren ease into conversations about money and saving, TIAA-CREF recently introduced a variety of tools and resources to help break the ice, including conversation tips and worksheets, templates for electronic incentives and reward certificates and other informational resources. Remember, one of the big takeaways from the study is that grandparents don't need to write a check to influence their grandchildren's saving and spending habits. But they do need to start the conversation by sharing their stories and lending an experienced ear.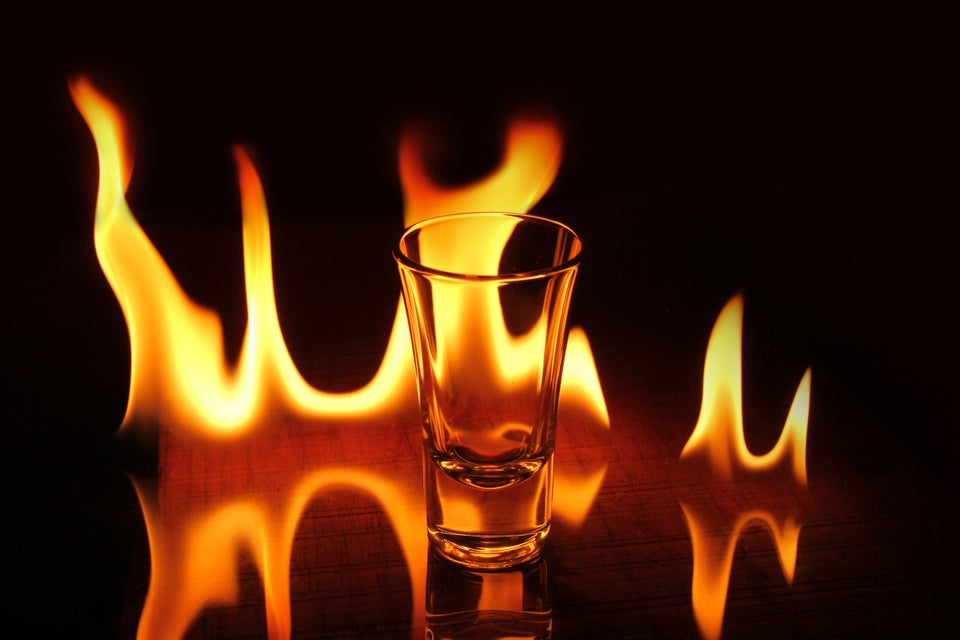 Biggest Money Mistakes 20-Somethings Make