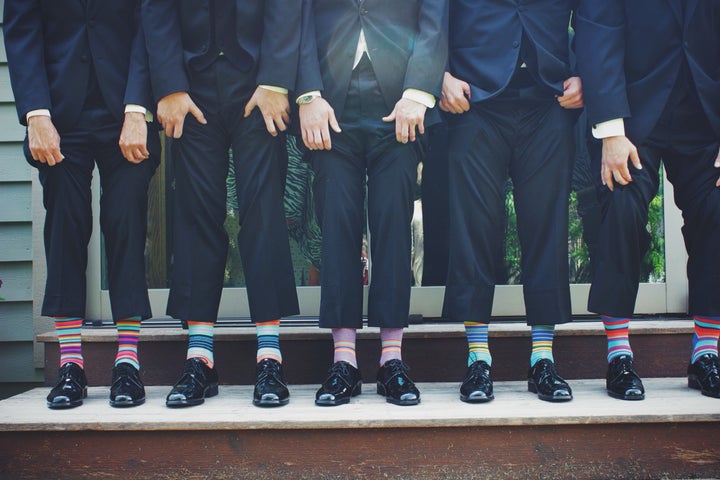 I'm out of free airline miles, my closet is exhausted, and according to HR I've officially tapped my vacation time. The worst part, it's only July.
Wedding season takes a toll on even the most seasoned of us all. Prior to this summer, I went months without seeing family or friends preparing for this year's looming wedding season. Sure, couples are waiting longer to get married, but for Millennials in their late 20's and early 30's weekend wedding attendance is a summer pastime.
However these days Millennials are saying I do a bit differently, especially when it comes to wedding finances. A slew of new data shows a turning tide towards equality, new traditions, and wedding finances unlike any generation before.
Millennials Are Financially Independent When It Comes To Getting Hitched
More than half of Millennials expect to pay for their own wedding, forgoing help from their parents in financing the big day. Of course, not everyone feels this way. Parents of Millennials (Boomers) ages 52-70 placed financial responsibility on the bride's parents, as wedding traditions dictate. But Millennials are a generation familiar with rebelling against the establishment. The younger generation is 3x more likely to ask the groom's family for financial assistance than any other age group.
Registries Begone, Cash Is King
I'm not buying any more matching napkin rings, toaster ovens, or spoon sets. Deep down, we all know the truth ― the only thing a newly married couple actually wants is cash. Millennials, more than any other, know this well. In a recent survey by social payment app Circle, over 65 percent of Millennials responded favorably to cash gifts, Millennial men leading the pack with over 70 percent preferring to gift cash.
Millennials Aren't Cheap Gift Givers
Whatever you've heard about Millennials being cheap, forget it. This season, one in four Millennials plan on shelling out $250 plus to the newly married couple. From the wedding party, that's quite the haul when you consider that the average attendance of a wedding hovers somewhere around 178. Doing the math, it come out to over $10k gifted in a single wedding!
Wedding Attendance Doesn't Come Cheap
I'm aware that this is not a novel concept. Weddings are expensive for all involved, guests included. On average, wedding guests spend approximately $703. But when it comes to Millennial weddings expensive is not an exception, it's a standard. According to USA TODAY, this year millennials participating in the wedding party are expected to spend upwards of $900.The data, pulled from a recent American Express spending survey, highlights the added costs of the Millennial lifestyle ― living in distant locations, destination weddings, etc. ― has contributed to skyrocketing price of weddings.
It's no secret, Millennials are a generation out to do things differently. Whether it's the jobs they work, the clothing they wear, or the way they manage wedding finances the Millennia; dedication to breaking tradition is alive and well.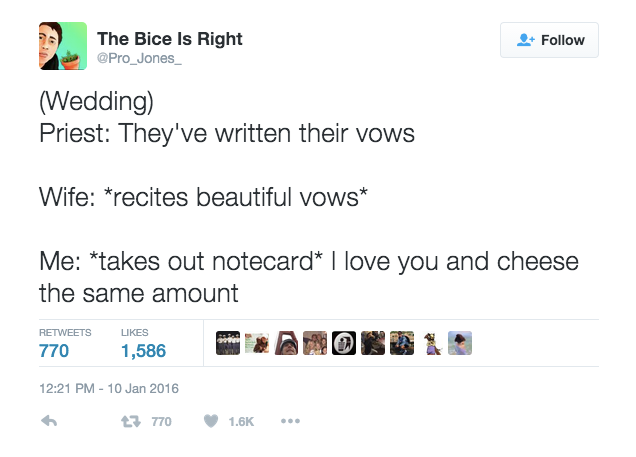 LOL-Worthy Wedding Tweets