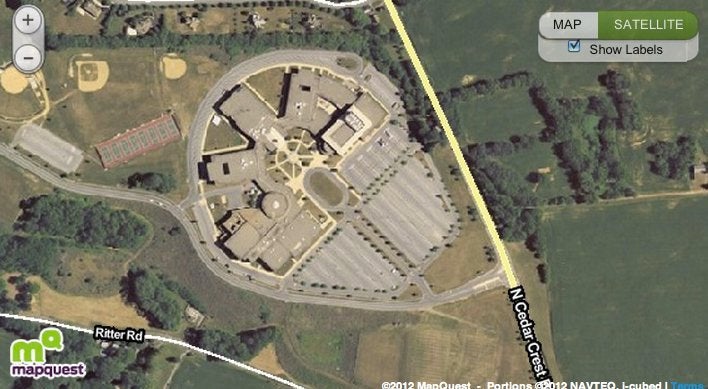 A long time ago in a galaxy far, far away it was known as the 'fastest hunk of junk in the galaxy,' but for Allentown, Pa., the Millennium Falcon takes a different form -- the layout of Parkland High School.
We're not kidding, the school's campus looks exactly like Han Solo's spaceship in 'Star Wars'.
May the force be with them.