The more time I spend watching the media world evolve, the more I come to believe that there a very few number of executives who have the right mix of strategy and empathy to lead big media into the new world.
As 2012 ended, there were a number of consolidations and changes that moved key players around the field. Ross Levinsohn is now running a media company re-titled Guggenheim Digital Media that controls Hollywood Reporter, Billboard, and AdWeek - among others.
But other changes have left three significant players sitting on the bench. That makes for the interesting prospects to think about what their skills are, what their appetitie is, and where they may turn up next. So, let the games begin.

Jon Miller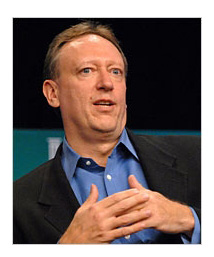 There may be no senior executive today with more digital media experience than Jon Miller. He began his career at the FCC, where he saw the future of cable television. From there, Miller took a gig at the National Basketball Association and used what he learned about the future of cable TV. He began recording games on video of then relatively unknown players. Year later that archive, with classic video of Michael Jordan and Larry Bird proved to reflect a prescient understanding of the power of digital assets in a wired world. Today the annual clip value of the NBA Archives is pegged at four hundred million dollars a year. He then moved to Viacom, and then to Diller's USA (now IAC). From there he moved to AOL where served as CEO from 2002 to 2006, putting in place such core assets as Jason Calacanis' Weblogs Inc asset and Advertising.com. He then built Velocity Interactive, a Venture Capital Firm with Ross Levinsohn, focused on early stage digital media. From 2009 until 2012 was CEO of Digital Media at Newscorp. Miller once told me that he may be the single largest private investor in early stage digital media companies, holding as many as 70 positions in under the radar startups.
Today he's a minister without portfolio - though he has taken a board position with YP.com (former Yellow Pages), appears to have board positions at Roku and Hulu (but those were tied to Newscorp, so who knows) and is rumored to have more deals up his sleeve.
On thing is clear, he's an operator who sees just how transformative these next few critical years will be. Having had his share of 'big' jobs, one can imagine him leading a fiesty startup or building something from scratch.
In recent weeks Tumblr CEO David Karp has been said to be looking for his "Sheryl Sandberg" - so maybe there's a Jon Miller / Tumblr hook up in the offing? Stay tuned.

Jason Kilar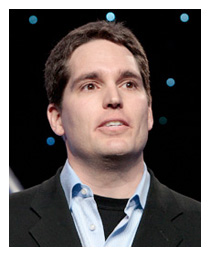 Jason Kilar was born digital. After getting his MBA from Harvard - he spent two years at ABC and then almost ten at Amazon. He drafted the plan for Amazon's entry into the video and DVD businesses, and rose to become Vice President and General Manager of Amazon's North American media businesses, which included books, music, video, and DVD. He was a direct report to Bezos and one can assume, saw the future of digital media clearly from there.
He left to launch Hulu six years ago. Hulu took plenty of grief early on when critics called the unnamed company ClownCo, but Kilar proved them wrong, building a powerhouse streaming platform with partners ABC, NBC Universal, and NewsCorp. He leaves Hulu after a series of frustrating battles with the owners, who it seems wanted to slow Hulu's growth and limit his prospects.
There may be no executive better positioned to build a leading Over The Top digital property to compete with cable, which leaves any number of potential top jobs open to him. Will Apple need a senior exec for its rumored internet TV project? What about the Intel TV venture? And then there are the edgy upstarts like Boxee and Roku. And - what about Tivo? No shortage of folks who need Kilar's dna on their team.

Mel Karmazin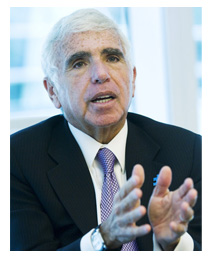 Mel Karmazin is an old media guy that's been having a good run in the new media world. And he's been at it a long time. He began as sales guy - selling radio ads at age 17. By 1981 he was running Infinity Broadcasting in NYC. Infinity sold to CBS, and he quickly expanded his kingdom at CBS to include both radio and TV properties. He served as President and Chief Operating Officer of CBS Corporation from April 1998 until January 1999. Viacom absorbed CBS Corp, and Karmazin often knocked heads with Viacom chief Sumner Redstone. He resigned from Viacom in May 2004. He took the CEO job at Sirius Satellite Radio in November of 2004. Eight years later, as Liberty Media completes its takeover of Sirius, Karmazin is out looking for big game to hunt.
Karmazin's a radio man for sure -but a media salesman in his bones. As the web struggles to figure how to organize, package and monetize media - video in particular - there are no shortage of places that would be lucky to have Karmazin's experience.
In many ways, the changes in web video represent it looking more like a media sale. With a renewed focus on audiences, time on channel, and demographics. Karmazin surely has a lot to say about how TV sales on the web should work. One could imagine NBC/Comcast, YouTube, or even Netflix looking to recruit him to a senior role. The question is, does he need or want a job?
Miller, Kilar, Karmazin. You could almost wish they'd join forces with a pile of private equity cash and build a brand new media company from the ground up. But that's not the likely outcome. Exec's like this don't grow on trees, and there are just too many companies -both big and small - looking for their experience, their Rolodex, and their instincts. So, keep a scorecard - they'll all be landing somewhere cool in the not too distant future.
Calling all HuffPost superfans!
Sign up for membership to become a founding member and help shape HuffPost's next chapter