Talented young "Stranger Things" actress Millie Bobby Brown is prioritizing her mental health after working a bit too hard lately. Brown explained that she would not be appearing at a recent fan event in a video posted Sunday to Instagram.
Her tough schedule is no surprise: A fan favorite after the series hit Netflix last summer, the Eleven actress has spent a lot of time traveling to red carpets and comic book conventions, while Season 2 is currently in production. Brown turned 13 years old in February.
"Hey guys, I've never had to do one of these videos before, but I have had to cancel a Comic Con last-minute, which is something I've never, never done and I'm planning on never doing again," the actress began, propped up on pillows. "I just think I've worked too hard and I have to rest as I've had a really long shoot and I'm still filming 'Stranger Things.'"
The Jacksonville, Florida, event at which Brown was scheduled to appear took place this weekend.
"I'm sorry to everyone who is going and I promise you guys I'm gonna get back to you. I love you guys, all, thank you so much for your continued support and thank you," she concluded.
Her followers weren't mad. Posting overwhelmingly supportive messages for the young star, they shared similar sentiments, including "You don't need to apologize" and "Always take care of yourself."
Before You Go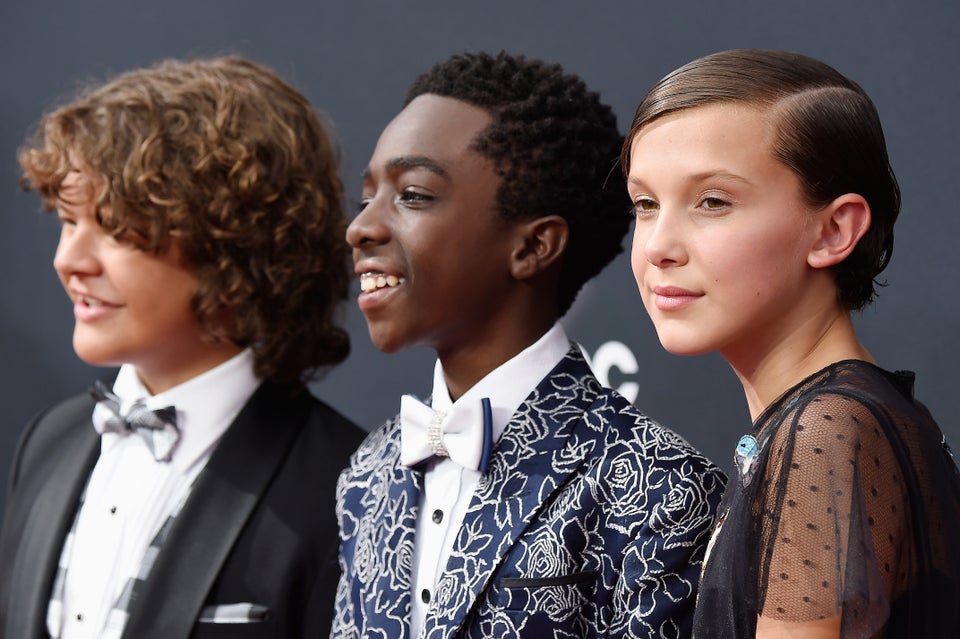 The "Stranger Things" Kids At The Emmys
Popular in the Community