The "Stranger Things" actress wore a denim shirt by Calvin Klein that had the names of the 17 victims of the Parkland, Florida, shooting written on the back in white.
The front of the shirt said "NEVER AGAIN" just above the pocket, while the back had "March for Our Lives" written on it: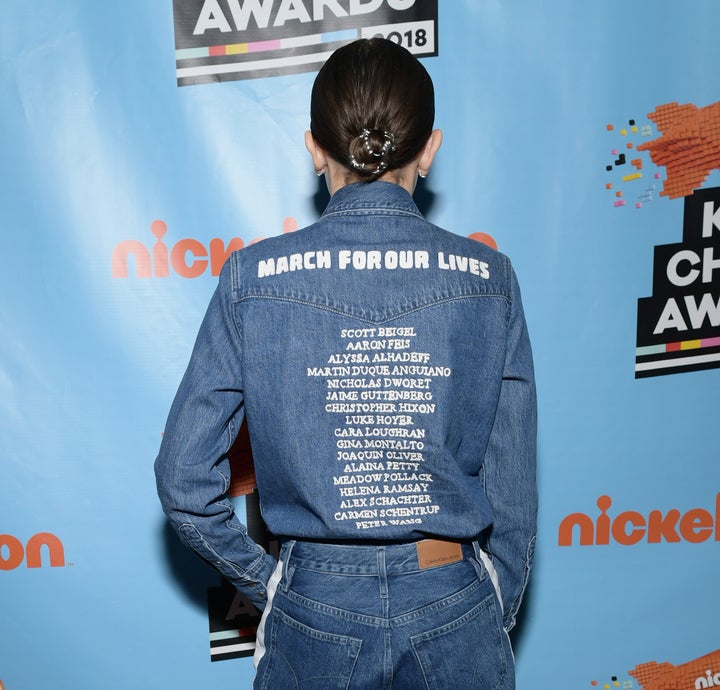 Calvin Klein also posted an Instagram of Brown's outfit on Saturday. The brand said in a statement that it "applauds her, #MarchForOurLives and all those who support its mission in shaping a better future."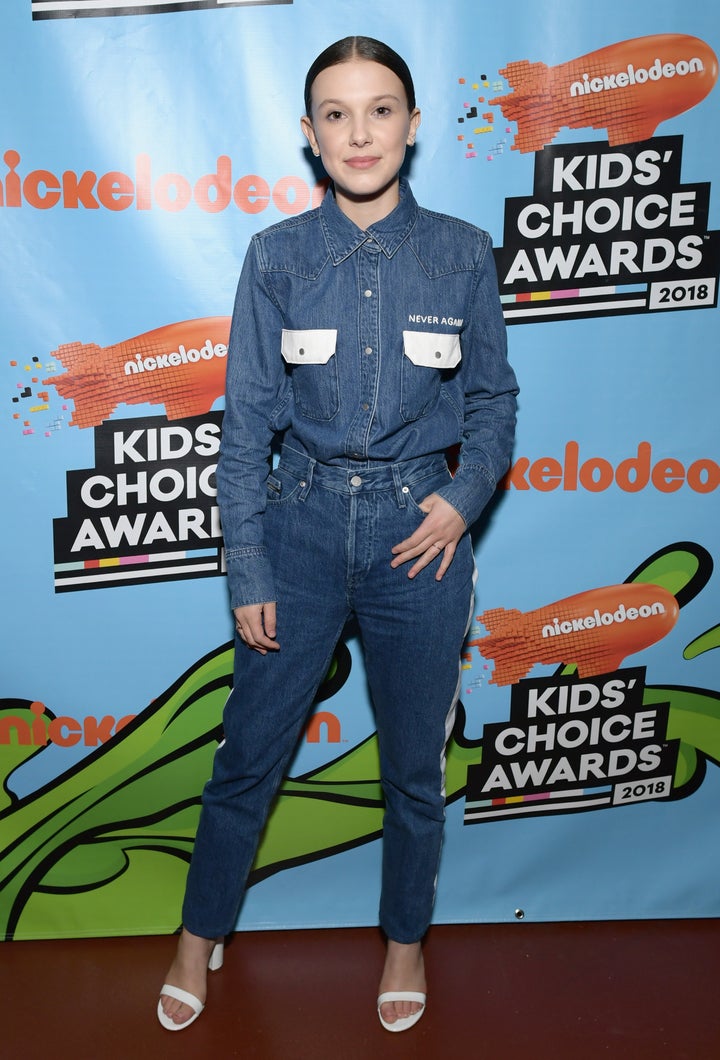 The 14-year-old actress also honored those who participated in the March for Our Lives movement that day in her acceptance speech for Favorite TV Actress at the award show.
"Thank you so much for this award and to Nickelodeon for bringing us all together. As we saw a moment ago, the March for Our Lives demonstrations that took place all over the world today have inspired me and impacted us all in one way or another," she said.
"I'm privileged to have a voice that can be heard, one that I can use to hopefully make a positive difference and help influence change," the actress continued. "OK, so there's an amazing support, love and kindness in this room right now, and I want to encourage everyone to embrace it and to pass it on."
"For the angels among us, your spirit lives on," the actress said as she wrapped up her speech. "This is for you."
The "Stranger Things" star has been a vocal supporter of the movement and posted about it on Friday, the day before the march.
Many celebrities — including George and Amal Clooney, Kim Kardashian, Kanye West, Cher and Miley Cyrus — supported and participated in the march.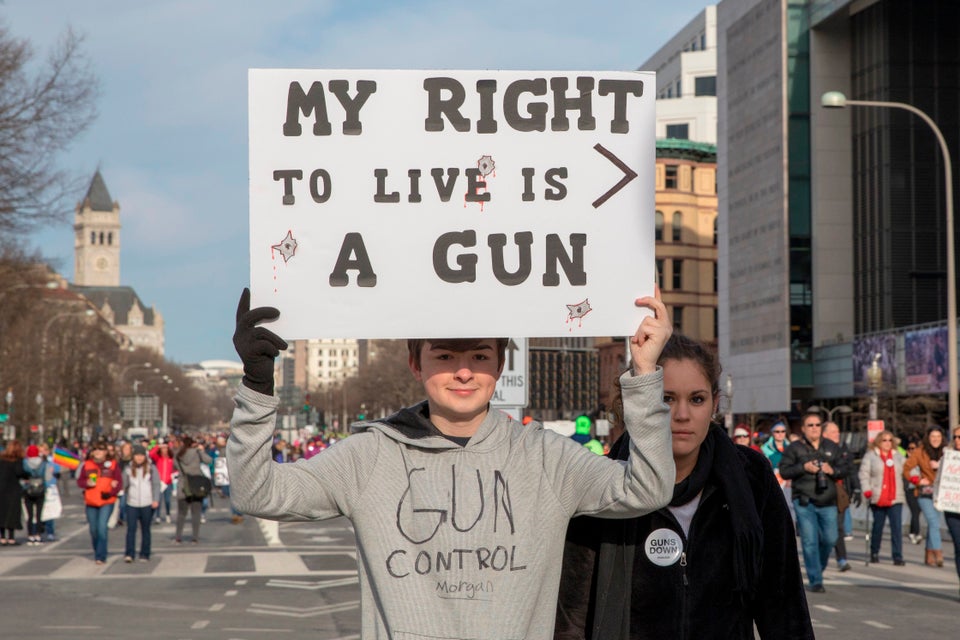 Best Signs From The March For Our Lives