When Millie Mitchel was born 11 months ago, she was ahead of the other babies in the hospital in at least one respect: Her impressive mane of hair.
"They held her up over the curtain to me after I had my C-section I just went, 'Oh my God,'" Millie's mom, Meg O'Halloran, told SWNS. "She had this mop of thick, jet black hair."
Since then, the English girl's head of hair has become even more impressive. Now it's grown all the way down her back.
"I even have to blow dry it because if I leave it, it's so thick," O'Halloran said. "It takes ages to dry. I've been doing that since the day she was born."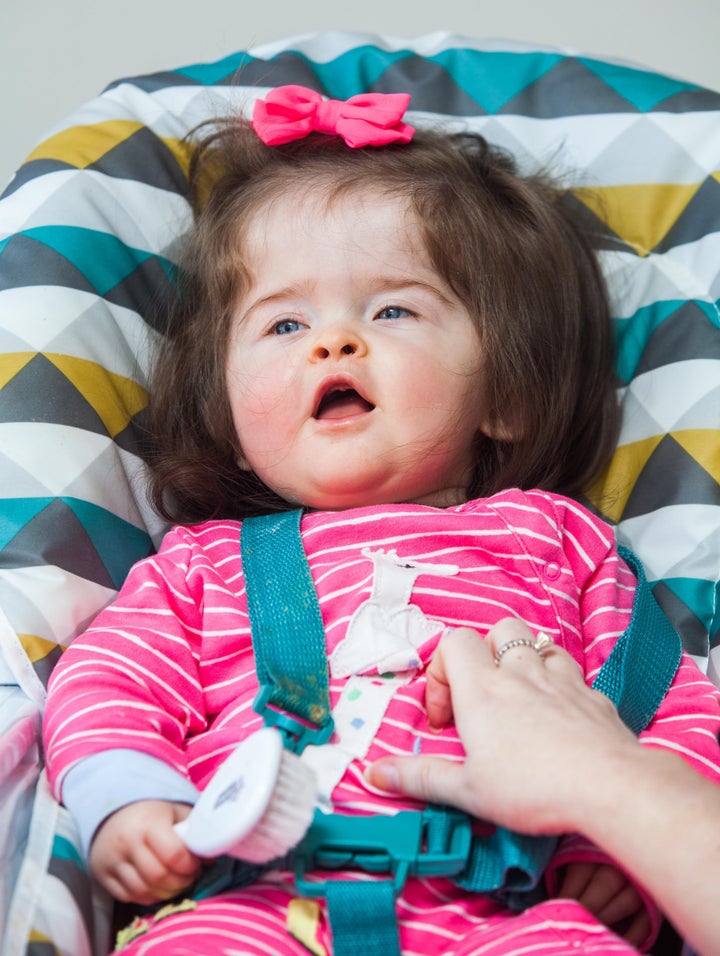 Millie's mane is so thick compared to other babies her age that people in her home town of Barnstaple, north Devon, assume she's much older than her actual age.
They make other assumptions as well.
"People can't believe it," O'Halloran said. "I even got asked once if it was a wig and I said, 'No, it's her hair!"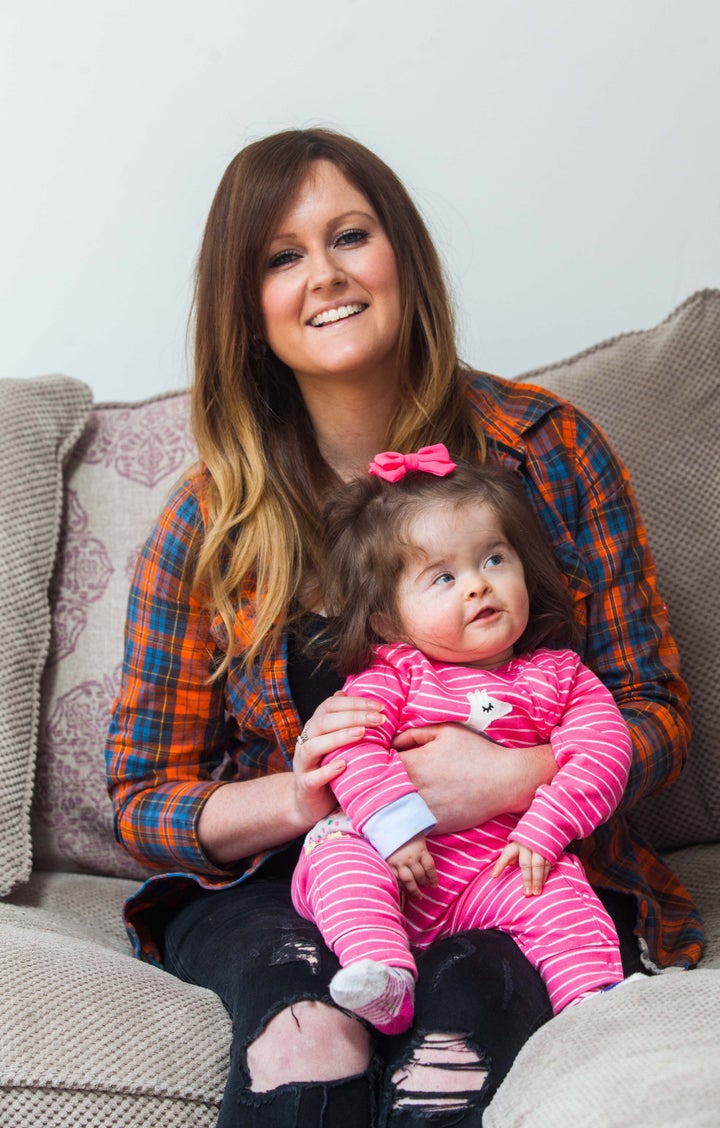 Millie is impressive in other ways: She has thrived despite being born five weeks prematurely with hydrocephalus, a build-up of fluid on the brain.
The condition required her to undergo two rounds of surgery and have a shunt fitted to drain the excess fluid to her stomach.
She's since recovered and her locks didn't need to be chopped despite the brain surgery, which was a relief to her mom.
"I was really afraid they were going to have to cut it off," O'Halloran said. "They had to shave bits off but it has grown back remarkably well."
Besides the daily blow dry session, the mane event requires a daily regimen of baby shampoo, conditioner and tangle teaser.
Her mother said the extra work is worth it when they have to go somewhere.
"Nobody forgets her ― if I go to the doctor I just say, 'The baby with all the hair,'" O'Halloran said.