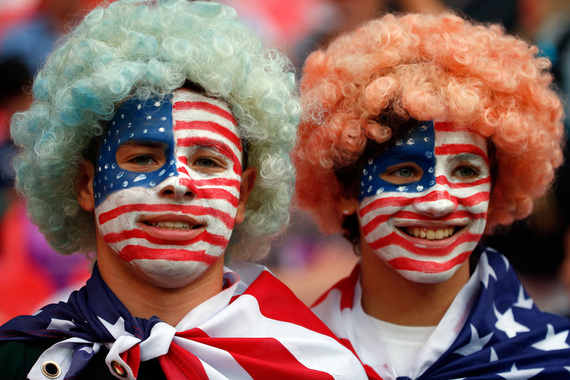 Millikin University in Decatur, IL just banned fraternities from wearing face paint for one of their most important events. Not black face, not traditional Native American headgear, we're talking about a ban on face paint. The ban comes months before Millikin's Plunge/Bid Day (in October and March), so we're not so sure on the timing of the announcement, but we're always down to rabble rouse.
So like we said, the ban comes ahead of the annual Bid Day festivities. Here's the "long story short" version of why you should grab your pitchforks:

It is a tradition for Tau Kappa Epsilon (TKE) and several other fraternities at Millikin to paint their faces and bodies with the colors of their houses during their annual Plunge/Bid Day event. TKE's colors, for instance, are red and gray.

But this year, according to a letter from Millikin's Office of Inclusion and Student Engagement (OISE) obtained by Campus Reform, TKE members have been warned against the face-painting practice and other forms of dress-up because it can be disrespectful to other cultures.

"Members of [TKE] are prohibited from wearing black and red paint, wigs/and or clothing items that mimic or depict an ethnicity or culture," the letter by OISE Greek Advisor Nicole Rowlett says. "Failure to comply with the expectation will result in immediate removal from the event, and additional student conduct sanctions."
And because the school doesn't want to treat TKE unfairly from the rest of the fraternities, they've banned all of Greek Life from wearing face paint on the Bid Day/Plunge event.
Read the full letter below: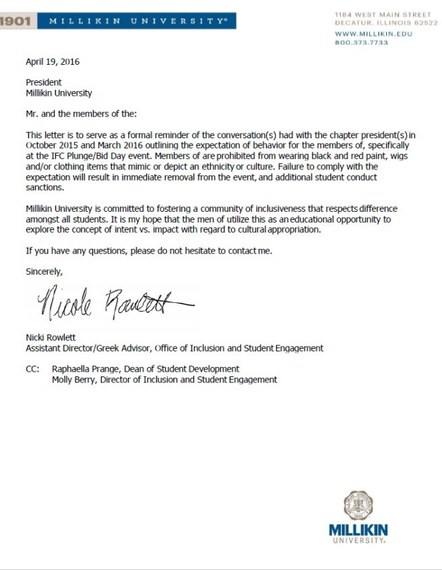 Photo credit: Getty Images
Calling all HuffPost superfans!
Sign up for membership to become a founding member and help shape HuffPost's next chapter