Facing mounting pressure inside and out, Adult Swim has decided to cut ties with the controversial new show "Million Dollar Extreme Presents: World Peace," the late-night network confirmed to The Huffington Post on Tuesday morning.
"Million Dollar Extreme" quickly became a headache for the network after its premiere in August, due to its close ties to the white nationalist movement known as the "alt-right." At the show's core was Sam Hyde, a 31-year-old man with a penchant for anti-humor, racism and homophobia. As BuzzFeed reported, Hyde was the kind of man who would refer to Lena Dunham as a "fat pig," complain about "seeing burkas in video games" on Twitter, and call someone in front of him a "hipster faggot," as he did in a 2013 video he uploaded titled "Privileged White Male Triggers Oppressed Victims, Ban This Video Now and Block Him."
"Million Dollar Extreme" knowingly nodded at its far-right audience with its sarcastic tagline, "Celebrate Diversity Every Friday at 12:15A ET." It employed blackface and laughed about men tripping women into glass tables because they found them unattractive. Its fans gleefully laughed on Reddit about what they believed to be a reference to David Duke, a former Ku Klux Klan Imperial Wizard. The Adult Swim standards department even had to ask that swastikas found hidden in the show be removed, according to a BuzzFeed source.
The controversy only grew louder in November, when former "Eagleheart" star Brett Gelman cited the show as one of the reasons he had decided to no longer work with Adult Swim. "I'm all for free speech, and I don't need my viewpoint to be the only viewpoint. [But] I am not for something that mobilizes propaganda," he told HuffPost.
Around that same time, Kim Manning, the network's senior director of programming, admitted on Twitter that the show had been a source of "HOT, HOT debate" at the Adult Swim office, which she said leans "extreme left." But, she asserted, "Million Dollar Extreme" "was about letting a different point of view, a voice that was upending things in a crazy, new, way, have a shot."
But what came with that "shot" started to overwhelm the network. That same month, BuzzFeed reported that a group of Adult Swim actors, directors, writers and producers had started "gathering a long list of complaints" to try and convince Mike Lazzo, who effectively runs the network, to cancel "Million Dollar Extreme," despite relatively high ratings for a show that ran on Saturdays at 12:15 a.m.
Upon hearing the news on Tuesday, Hyde called on his fans to "put pressure on Turner" to bring the show back.
UPDATE ― Tuesday, 1:47 p.m.: Hyde appears to have deleted the tweet referenced at the bottom of this post.
Before You Go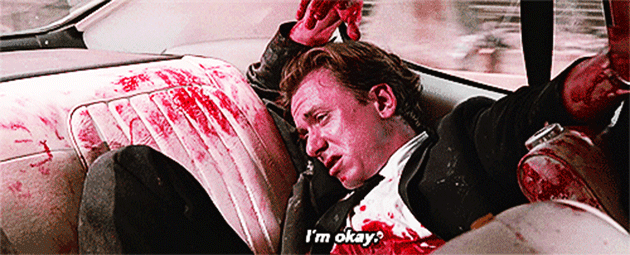 12 Highest-Rated Movies on Netflix
Popular in the Community