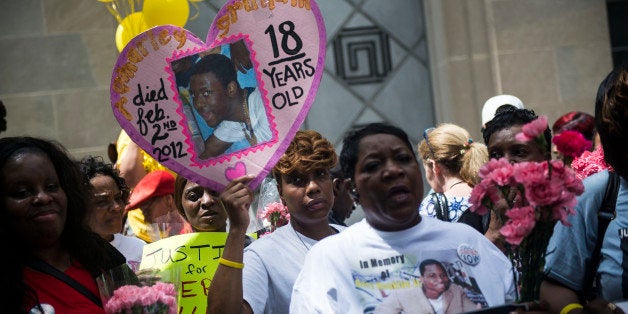 A "Million Moms March" was held in Washington, D.C., on Saturday, rallying together a large crowd of mothers whose children have been killed by police. The mothers marched through the city on a mission to denounce police brutality and declare that the lives of their lost loved ones mattered -- and that they still do.
The march was led by Maria Hamilton, the founder of Mothers for Justice United, an organization that brings together mothers mourning the deaths of sons and daughters at the hands of police. The organization, which teamed up with the Coalition of Justice to co-sponsor Saturday's event, helped demonstrators speak up for those who have lost their lives to police and the many more who have had to grapple with that harsh reality.
Hamilton is the mother of Dontre Hamilton, a 31-year-old man who was shot and killed by former Milwaukee Police Officer Christopher Manney in April 2014. Dontre Hamilton, who relatives say had a mental illness, was fatally shot by Manney after the officer approached him while he was sleeping on a bench in a downtown park. A scuffle ensued and quickly ended when Manney fired 14 shots. The officer eventually escaped criminal charges after a state's prosecutor claimed his use of force was justified.
Maria Hamilton launched Mothers for Justice United shortly after her son's death, and on Saturday called for the support of other bereaved mothers, who collectively marched to the front steps of the Justice Department. As they walked through the capital, demonstrators held signs that read, "Stop racist police terror" and "Black Lives Matter."
As Hamilton led the way, mothers and their friends and family members marched on in solidarity. For Hamilton, there was only one mission: "To make their voices heard in the halls of government, to demand justice for their murdered children, and to put an end to the race-based policies of police and vigilante violence in minority communities."
Justice Department press secretary Kevin Lewis appeared at the rally and met with Hamilton, who openly shared her thoughts.
"I'm tired of going to these moms' houses, comforting them. They're broken, they lost everything," Hamilton told Lewis as the crowd listened on. "I was broken, until I learned how to fight."
Images captured the emotions that were expressed and social media timelines streamed powerful messages from the march. Here are a few examples: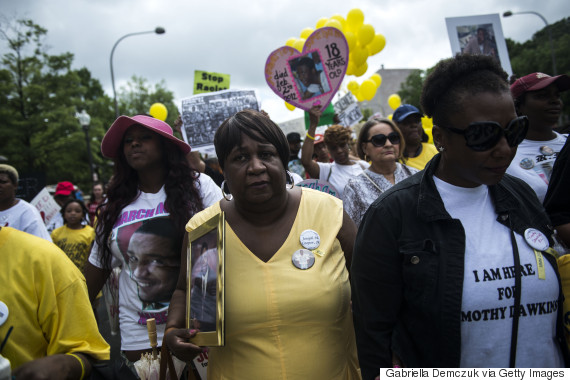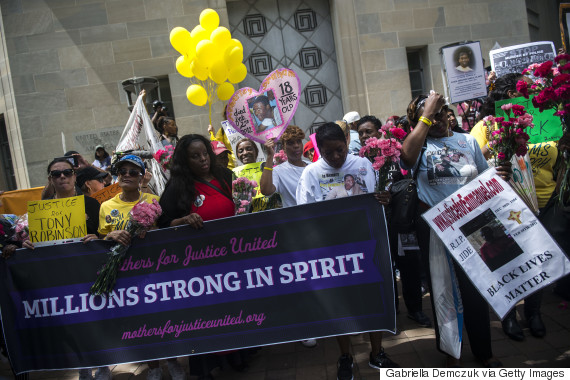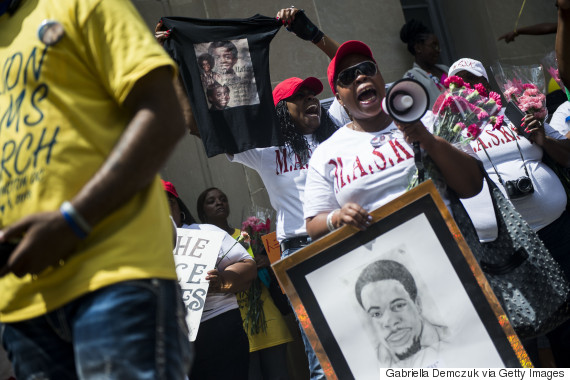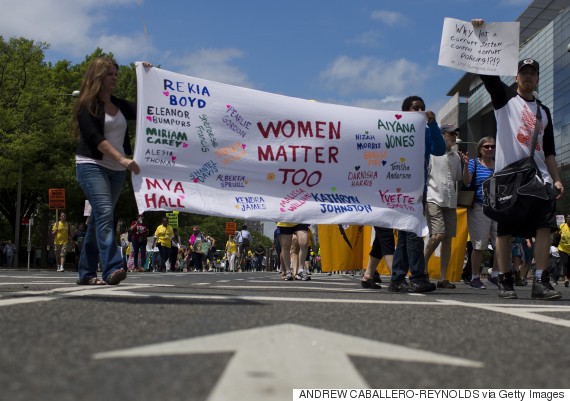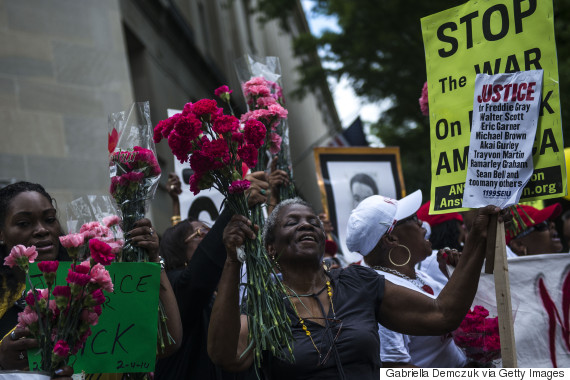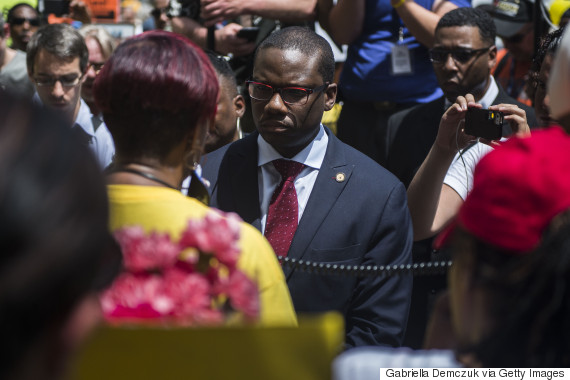 Before You Go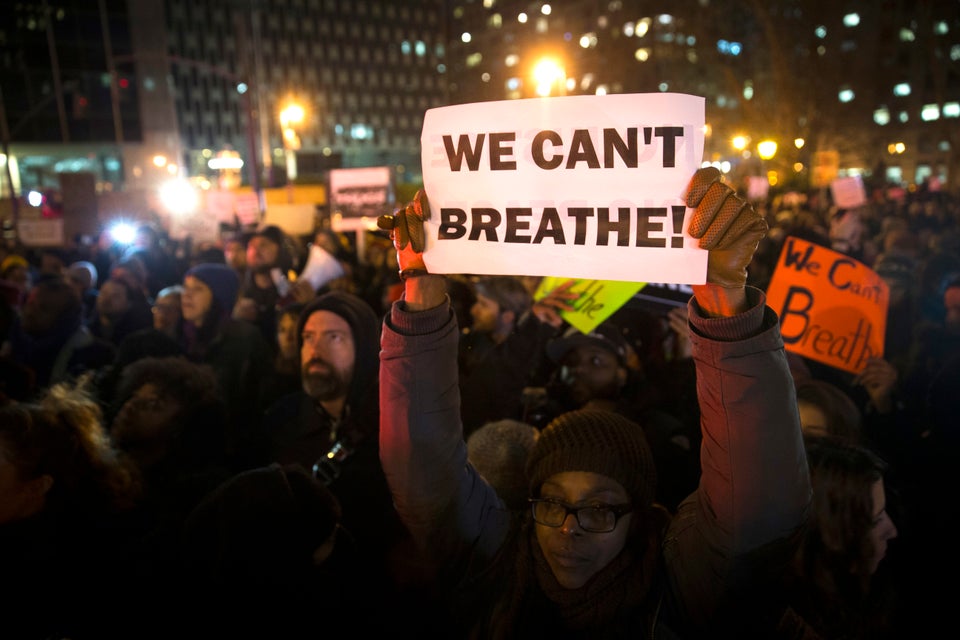 Anti-Police Protests
Popular in the Community