An event initially billed as the "Million Muslim March" and set to be held in Washington, D.C. on Wednesday, the 12th anniversary of the Sept. 11 terrorist attacks, is set to fall far short of its attendance goal.
According to the Weekly Standard, a memo sent to tenants of a downtown D.C. office building in anticipation of the rally, since renamed the "Million Americans Against Fear," said to expect "somewhere in the hundreds, not thousands, of participants," according to police estimates. The participants are set to begin marching at noon.
The likely shortcoming could have been predicted. Organizers at the group American Muslim Political Action Committee (AMPAC) didn't exactly do a lot to engender sympathy for an event held on one of the most emotionally charged days of the year. The group is led by M.D. Rabbi Alam, a professed 9/11 truther who has pushed controversial anti-Semitic conspiracy theories about the attacks. AMPAC's plans outraged conservative outlets earlier this year, though many cited the religion of the organizing group, rather than the fringe beliefs behind the event.
Organizers of the Million Americans Against Fear rally have defended the timing of their event by noting that "Muslim[s] and Non Muslim[s] alike were traumatized" on Sept. 11, 2001. AMPAC has insisted that the march will be about civil rights, indefinite detention and countering inaccurate depictions of Islam and Muslims. It also appears, however, that trutherism will still play a significant role; the DC Area 9/11 Truth Movement and Architects and Engineers for 9/11 Truth Movement are currently listed as partners.
The controversy has since sparked a counter-demonstration called "2 Million Bikers." A similarly ambitious title, the event is expected to bring upwards of 3,000 bikers into the nation's capital, where they'll motor through the city in protest of the event formerly known as the Million Muslim March. Over the weekend, the organizers of that event were denied a no-stop permit, which would have allowed them to ride through D.C. without having to obey traffic signals. The group will still be allowed to hold the event in D.C., it's now just more likely that the gridlock on the city's streets will be more frustrating than it normally is.
Before You Go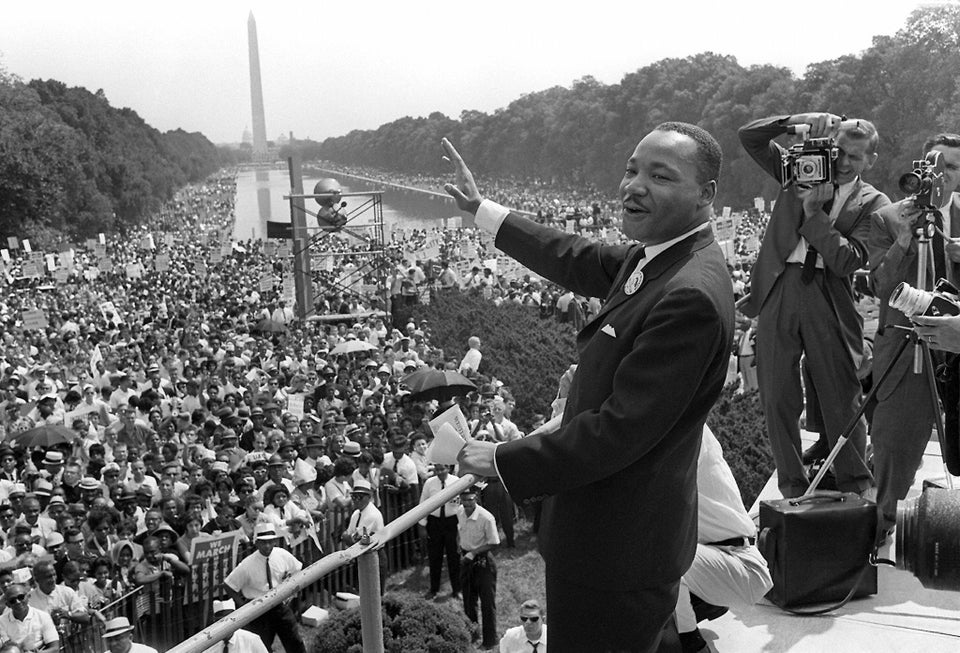 The 1963 March On Washington
Popular in the Community