Organizers of the Women for Peace and Justice organization called the "Million-Woman March" to demand more resources for the rescue operation. "For how long are we going to wait for the government to help us? We can't bear it anymore ... We just want the government to help us, we want the world to hear this and help us," a woman from the region where the kidnappings occurred told UPI.
Armed militants kidnapped more than 200 schoolgirls from a secondary school in the north of Nigeria on April 14. While several dozen of the students were able to escape, there has been no sign of the remaining children.
The abductions are believed to be the work of Islamist group Boko Haram, whose name means "Western education is forbidden." While the group has not officially taken responsibility for the kidnappings, its members are known to have repeatedly targeted schools in their deadly campaign to establish an Islamic state in northern Nigeria.
Civil society groups said Wednesday that they believe the schoolgirls have been moved into neighboring countries and sold into marriage to Boko Haram militants.
Many supporters have taken to Twitter to express their grief and disbelief, using the hashtags #BringBackOurGirls and #WhereAreOurDaughters.
Related
Before You Go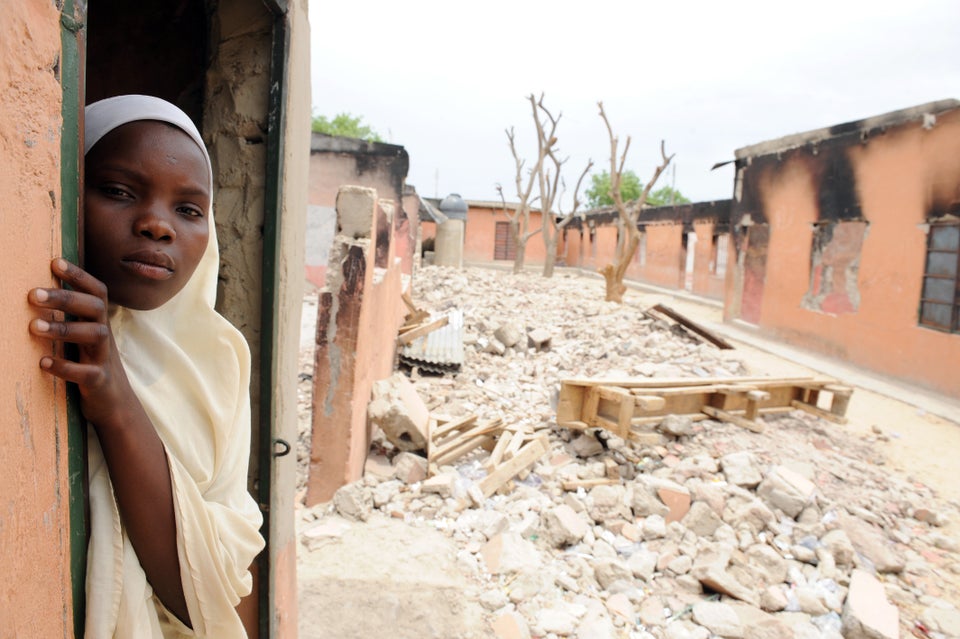 Boko Haram: Nigeria's Homegrown Terror
Popular in the Community