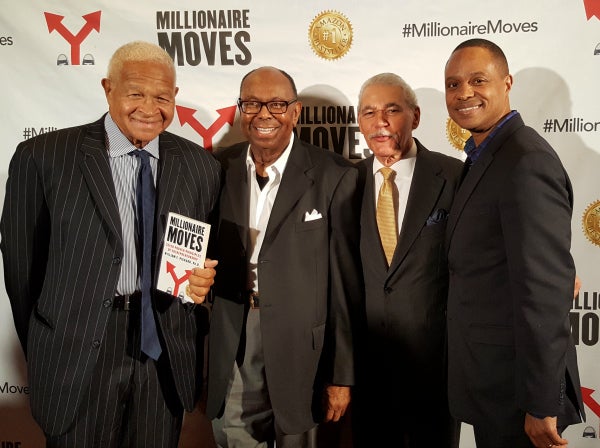 Dr. William Pickard, angel investor, philanthropist-and one of the most successful African American businessmen in America, has penned an Amazon #1 Bestseller, Millionaire Moves: Seven Proven Principles of Entrepreneurship. Dr. Pickard appeared at the DuSable Museum of African American History on Wednesday night to discuss entrepreneurship in the Black community.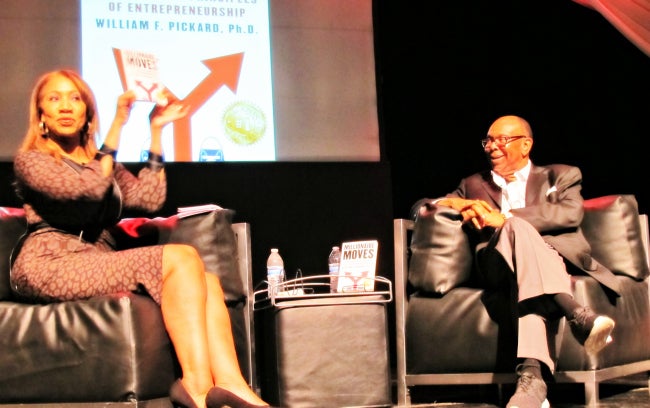 Here are 7 Quick Tips for Black Entrepreneurs
1. You don't have to be the smartest person in the room, but you should surround yourself with people who are smarter than you. "I was a C-student, I'm a social worker. I didn't know anything about business. I know people," Dr. Pickard says. "My life is an example of what God and hard work can do with ordinary intelligence."
2. Raising capital to start your business is the EASIEST part of the entrepreneurial process. "If you approach 100 people for seed capital, 99 of them may say no," Dr. Pickard says. "You just need that one."
3. Work hard so people will want to invest in YOU. "I don't bet on the horse," Dr. Pickard quips. "I bet on the jockey." Master networker Dr. George C. Fraser adds, "Hustle beats talent when talent doesn't hustle."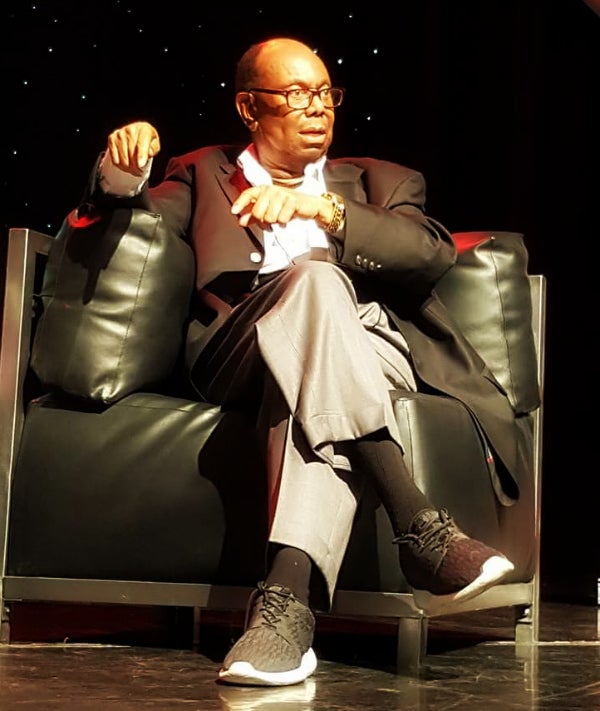 4. Support other Black businesses-and hire Black people. "Someone asked me, 'would you hire someone just because they're Black?' And I said, yes," Dr. Pickard says. "But that doesn't mean I'll make him the CEO. He/she may have to start in the mailroom or something, but I'll hire them, because someone hired me."
5. Become an entrepreneur to create generational wealth because you can't pass a job down to your kids.
6. Failure is a natural part of the entrepreneurial process. If you fail, dust yourself off and get back up. "Failure is never fatal, and success is never final," Dr. Pickard says.

7. Stop faking it until you make it. "Save, save, save. Be careful of what you wear and what you drive," Dr. Pickard advises. "Use common sense. Don't show up at the bank [applying for a business loan] and you're wearing two Rolex watches. And stop buying what you want and begging for what you need."
Disclaimer: I work with The Allen Lewis Agency, Dr. Pickard is one of their clients. However, I was not compensated for this blog. My views are my own.
REAL LIFE. REAL NEWS. REAL VOICES.
Help us tell more of the stories that matter from voices that too often remain unheard.
This post was published on the now-closed HuffPost Contributor platform. Contributors control their own work and posted freely to our site. If you need to flag this entry as abusive,
send us an email
.