Millionaire pie is an easy no-bake treat that'll make your barbecue super sweet. Eight creamy slices of delicious dessert!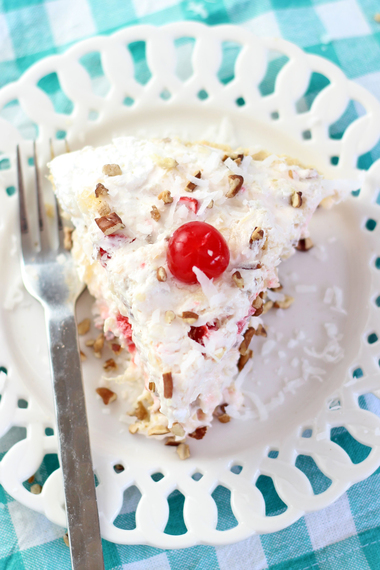 This super easy and fast dessert is like a piña colada in pie form. It's fruity, creamy, simple, and delicious too! This simple no-bake pie reminds me of a family favorite recipe: pink stuff. Pink stuff is a staple at every family get-together. Every holiday, every picnic, every occasion. My grandma particularly loves it. Whenever she stumbles upon that recipe, she get so excited and always says "Oh, I'm gonna make this for !"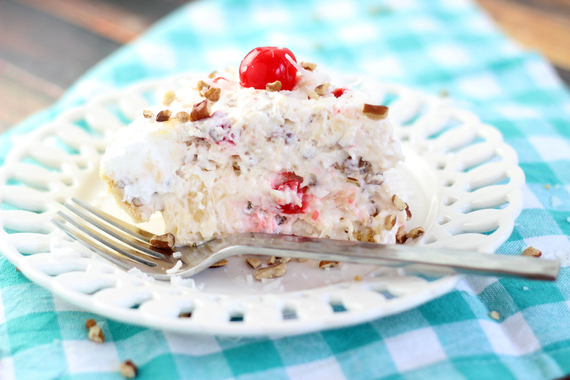 Pink stuff is essentially a base of Cool Whip and sweetened condensed milk, with various fruity mix-ins. It's really light, fluffy, creamy, and yeah… fruity. The most notable ingredient is a can of cherry pie filling that gives it the lovely pink hue! We refer to this dish as a 'salad', but it's really a dessert, in my opinion. A refreshing and light dessert!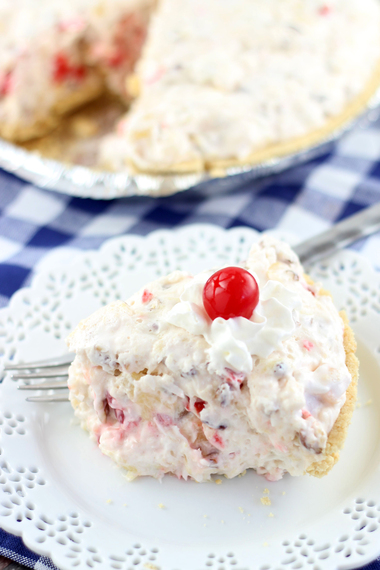 Millionaire pie is not all that different from our beloved pink stuff. In this recipe, you again start with a base of Cool Whip and sweetened condensed milk. They're fabulous together! I happily eat either of those things all on their own with a spoon. Did you ever meet a Cool Whip and sweetened condensed milk recipe that you didn't love? Exactly. And if you're anything like my family, you actually have quite a few more recipes that start off with this dynamic duo. We have a surprising amount of them, but no complaining here!
The main difference between pink stuff and Millionaire pie is, of course, that it's a pie! So there's that. But it also has a little bit different mix-ins than my family's pink stuff. With all the coconut and pineapple, this pie tastes a ton like a piña colada.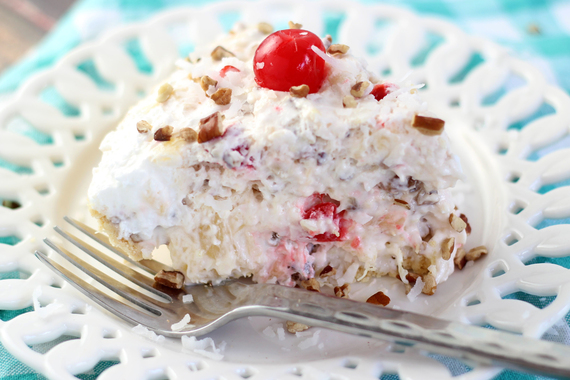 It's a fantastic summertime dessert that comes together in literally minutes. The taste is out of this world – like piña colada in a pie. It's chock-full of sweetened coconut, loaded up with pineapple and maraschino cherries (I adore those little sugar bombs!), and gets a generous helping of crunchy, buttery pecans for nuttiness and texture.
So now I want every picnic or BBQ I attend this summer to have this pie waiting for me. It's got summertime written all over it!
Sarah has an affinity for shiny golden objects, hence the name of her blog:
. Peanut Butter's the one thing she'd take to a desert island, so it's only right that she's our
Fanatic!