UPDATE: 6:33 p.m. ― Tennessee tech mogul Mark Giannini was found not guilty on Friday of raping a woman who had applied for a housekeeping job at his Memphis mansion.
A 28-year-old mother of four says a wealthy Tennessee tech mogul raped and choked her during a 2014 job interview at his Memphis mansion.
The millionaire's lawyer says she wasn't raped — she's a woman and "women can be especially good at lying."
"There's always a reason behind a lie," defense attorney Steve Farese said Thursday during closing arguments in the trial of 51-year-old Mark Giannini, who is accused of raping the woman for several hours in June 2014. "People can be very good at lying. Women can be especially good at it because they're the weaker sex and we ... want to protect them and not have anybody take advantage of them."
Fatima Goss Graves, president-elect of the National Women's Law Center, told HuffPost Farese's remarks are "shocking" and "outrageous" and should result in punishment to "make it clear to all attorneys that this sort of conduct will not be tolerated."
The lawyer's comments "have no place in a courtroom or anywhere else," Graves said. "These sorts of ideas and myths about rape are precisely what makes it hard for a woman to come forward and report a rape in the first place."
According to The Commercial Appeal, Farese went beyond calling the woman a liar. He accused her of showing up in court dressed like an "Amish person" and of having the ability to cry "on cue." He pointed to a prior arrest for drug smuggling, and said the prosecution declined to admit her halter top into evidence because it was "sexy," The Commercial Appeal reported.
Jessica Banti, the Shelby County assistant district attorney prosecuting the case, acknowledged the woman's past, and suggested Giannini felt that made him untouchable.
"No one was going to believe her over him," Banti said.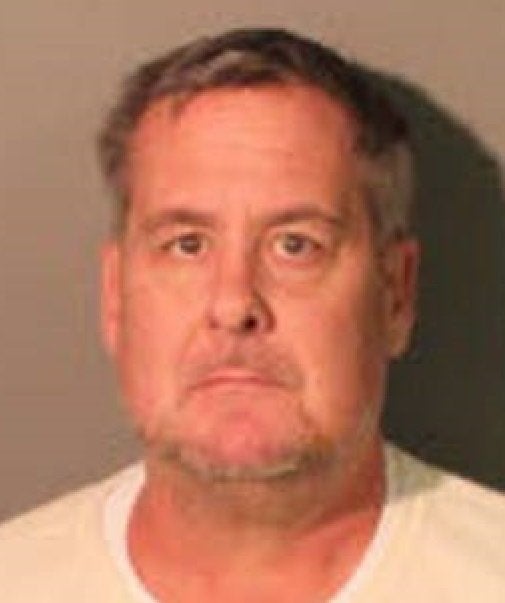 The woman told sheriff's investigators she was raped after she allowed Giannini to drive her to his home on June 19, 2014, for an overview of a housecleaning job, according to court documents. She said Giannini gave her a drink containing an unknown substance and began kissing her aggressively and pulling her hair.
The victim alleges Giannini performed several sexual acts on her, and at some point "put his hands around her throat and she blacked out," Banti said in court. "She woke up in the hospital."
Detectives who went to Giannini's gated home on June 23, 2014, said he refused to allow them onto the property. When he later presented himself to investigators, he was "perspiring profusely and had fresh cuts and scratches on his legs," according to a detective's sworn statement.
A search of Giannini's mansion turned up more than $16,000 in cash, 24 firearms, and various pills, including Viagra, Xanax and hydrocodone, police said. Detectives said they also found baskets of women's panties, a sheriff's badge, sex toys and nipple clamps.
Two women who used to work for Giannini also have accused him of rape, and he awaits trial in those cases.
Farese suggested during Giannini's three-day trial that sex between his client and the woman was consensual ― and possibly prearranged.
"The man is not guilty," Farese said. "Has he done things that are immoral, yes, you cannot legislate morality. It's the oldest profession in the book. Am I calling [her] a bad name because she was engaged in the oldest profession in the book out of desperation? No."
The woman's motive for accusing Giannini is rooted in money, Farese said. Giannini, who earned the bulk of his fortune from the sale of a technology company, is worth an estimated $8 million. The woman, according to Farese, is seeking $6 million in a civil lawsuit against Giannini.
Farese told jurors to "follow the money."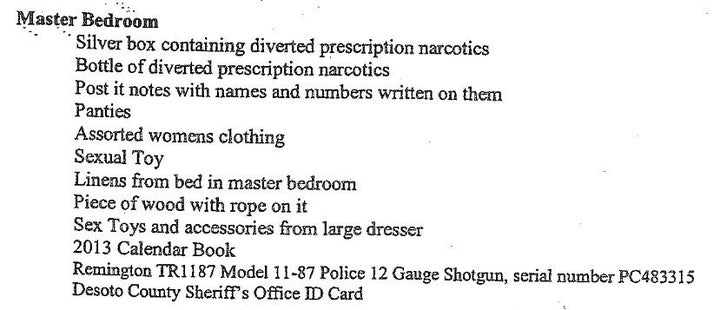 Even if Giannini is acquitted, he faces a string of legal battles. In addition to the civil suit, he faces trial on two more rape charges, WMC Action News reported. He's accused of raping a 23-year-old employee in his home in September 2013, and of raping a 19-year-old employee at gunpoint in 2011. He has pleaded not guilty in both cases.
David Lohr covers crime and missing persons. Tips? Feedback? Send an email or follow him on Twitter.