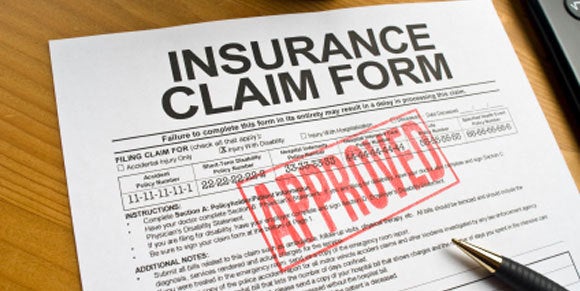 At this present time around the world, there is an epidemic of individuals claiming compensation for miss sold insurance & other miss sold financial services.
This involves the claiming of compensation for a range of different financial products:
PPI Insurance (otherwise known as payment protection insurance, card protection insurance, card cover, accident and sickness insurance, or mortgage repayment insurance), is one of the most commonly miss sold financial products during the course of the past 20 years. According to a report published on BBC and James Eccles Director Of PPI Claims Service, "The PPI claims epidemic is expected to be drawn to a close by the FCA (financial conduct authority) by June 2019."
CPP Claims – This was a card protection scheme (not to be confused with PPI) that was miss sold to individuals dating back to 2005, it had previously been stated that the deadline for claiming compensation for CPP has now moved on, however according to certain sources (moneysavingexpert.com) it is still possible to claim compensation for miss sold CPP.
SIPPs Claims – The term "SIPP" stands for "Self Invested Personal Pension" and there have been a range of financial products that have been miss sold during the course of the previous 30 years. It is now possible to claim compensation for such financial mis-selling. In general, SIPPs compensation claims is really an emerging market in the western world.
How Do These Claims' Epidemic's Affect The Economy?
With people in the western world (USA & UK) receiving compensation for miss sold financial products, it's injecting money back into the economy.
The varied forms of financial mis-selling have been the subject of a crackdown in multiple countries, & this can only be seen as a positive measure that empowers and encourages' consumer protection against miss-appropriated financial products and services.
3 of the most common uses for financial refunds (redress) are as follows:
Finance for educational fees – people are using money won through compensation claims to finance their children through college and university.
Holidays – People whom have been the recipients of PPI compensation have been shown to have used the injection of cash (commonly around $3,500) for a vacation or some respite time away from work.
Home improvement – People whom have won money through miss sold investments and pension claims have allocated the compensation funds towards home improvements such as home extensions or loft/basement conversions (typically with costs running into the $10,000s).
How Is It Possible For People To Claim For These Miss Sold Financial Services & Products?
There are various financial regulatory bodies both in the USA and the UK that make this a possibility:
In The USA: There are multiple regulatory bodies such as FINRA (Financial Industry Regulatory Authority) which is one of the primary institutions in America that regulates activity of financial corporations, also the Consumer Financial Protection Bureau (CFPB) who work in the interests of protecting the consumer from various forms of financial services mis-selling.
Other American Regulatory Bodies For Financial Services:
U.S. Securities and Exchange Commission (SEC) – Responsible for enforcing securities laws and regulating the securities industry.
National Credit Union Administration (NCUA) – For the supervision of credit unions.
National Association of Insurance Commissioners (NAIC) – A Forum for the creation of laws and regulatory legislation.
In The UK: There is the financial conduct authority (FCA) (formerly the FSA) which is the regulatory body that oversee advertising activities of various finance companies. Many marketing activities in Britain are required to obtain licensing from the FCA in order to trade legally.
Also the FSCS (financial services compensation scheme) helping people gain compensation for mis-selling, in addition to the Financial Ombudsman Service (FOS).
How Should A Victim Of Financial Mis-selling Approach A Compensation Claim?
It is possible to either approach a claim working alone or with the help of a lawyer in order to investigate the circumstance of a case of mis-selling, or there is facility for victims to make use of a claims' management company.
Pros & Cons Of Using A Lawyer Or A Claims Management Firm?
More convenient for people wanting to make a claim.
Gain the benefit of financial advice to help from people who specialise in claims of this nature.
Many companies work on a no win no fee basis.
Fees will need to be paid in the event of a successful claim.
Claimants will need to be careful not to be overcharged and charged upfront, upfront charges for investigations into mis-selling would be inappropriate due to the fact they are not assured that there is a valid case that requires representation.
Depending on your particular case of financial mis-selling, you may need to seek out different kinds of legal representation and this can be a complex issue.
For those who have suffered from financial services mis-selling then it is your responsibility to consider the best course of action for your personal circumstances.
Also, speaking to a local legal professional would be a positive start along with speaking to individuals whom have experienced similar occurrences to gain insight into their proposed solutions and experiences with similar cases.
Related
Popular in the Community