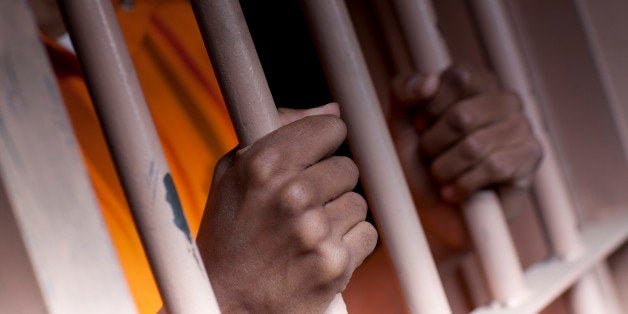 This year marks the 50th anniversary of the Bloody Sunday march for voting rights and the passage of the Voting Rights Act. In this historic year, as we work to strengthen and update the law that protects voters of color at the polls, it is important to remember another ongoing denial of this most fundamental right: An estimated 5.85 million citizens cannot vote as a result of criminal convictions. Nearly 4.4 million of those have been released from prison and are living and working in our communities, yet they are denied a political voice.
States have vastly different approaches to voting with a criminal conviction. This patchwork of state laws has caused confusion among election officials and the public. It has even resulted in legitimate voters -- even those with no disqualifying criminal conviction -- being purged from the rolls, denied the ability to register to vote or cast their ballots. All these factors work together to diminish the collective voice of these communities. And while there have been significant support for reform from faith, law enforcement, and civil rights organizations as well as a bipartisan movement at the federal and state levels, progress is too slow.
One federal court in Mississippi noted, "Disenfranchisement is the harshest civil sanction imposed by a democratic society. When brought beneath its axe, the disenfranchised is severed from the body politic and condemned to the lowest form of citizenship." By continuing to deny citizens the right to vote based on a past criminal conviction, the government is endorsing a system that expects these citizens to contribute to the community but then denies them participation in our democracy.
The Democracy Restoration Act (DRA) would eliminate the confusion caused by the current state laws, streamline election administration, and ensure that probationers never lose their right to vote in federal elections. It will also ensure that people are notified about their right to vote in federal elections when they are leaving prison, sentenced to probation, or convicted of a misdemeanor. The DRA would finally erase the injustice of these laws and bring our returning citizens full voting rights in federal elections.
As we remember the incredible strides that were made 50 years ago for voting rights and work to repair the Voting Rights Act, let us also not forget the millions of citizens who are returning to our communities but have been severed from the body politic. We must work to return their fundamental right to vote with swift passage of the Democracy Restoration Act.