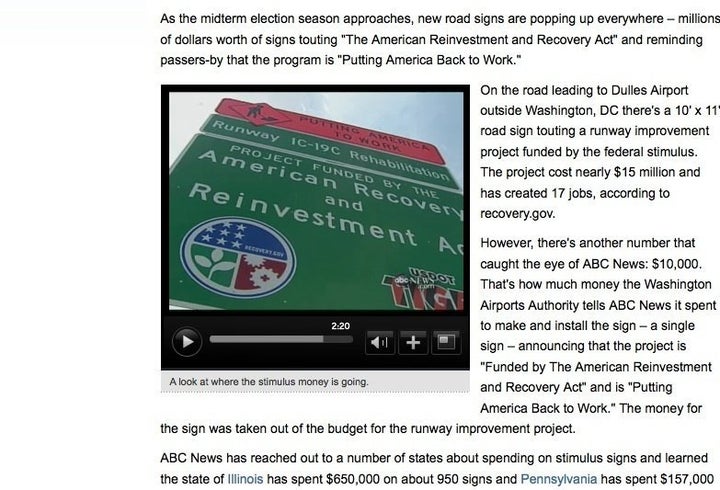 As the midterm election season approaches, new road signs are popping up everywhere - millions of dollars worth of signs touting "The American Reinvestment and Recovery Act" and reminding passers-by that the program is "Putting America Back to Work."
A look at where the stimulus money is going.
On the road leading to Dulles Airport outside Washington, DC there's a 10' x 11' road sign touting a runway improvement project funded by the federal stimulus. The project cost nearly $15 million and has created 17 jobs, according to recovery.gov.
Related
Popular in the Community