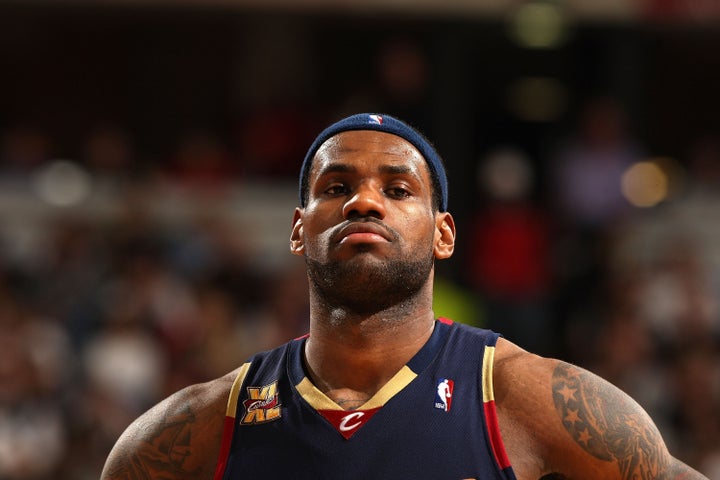 GREENWICH, CT (The Borowitz Report) -- Millions of Americans huddled around their televisions Thursday night, transfixed by the spectacle of an incredibly wealthy man getting a new job.
In living rooms, bars, and restaurants across the country, a record audience gathered to watch the rich guy announce who would be signing his massive new paychecks.
In New York's Times Square, Tracy Klugian, 27, was one of thousands who braved the blistering temperature to watch the multimillionaire reveal the location of his new employer.
"I wouldn't have missed this for anything," said Mr. Klugian. "For anyone who considers himself a fan of the rich getting richer, this was must-see TV."
Based on the record ratings for its special featuring the rich guy, ESPN announced that instead of airing NBA games, it would schedule two-hour specials showing the rich guy cashing his ginormous paychecks. More here.
The Los Angeles Times says Andy Borowitz has "one of the funniest Twitter feeds around." Follow Andy on Twitter here.

Related
Popular in the Community