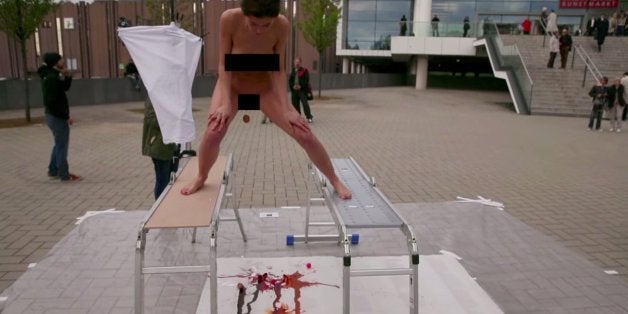 Oh, performance art. You never cease to amaze us.
The latest instance of eye-opening art spectacle comes to us courtesy of Swiss artist Milo Moire. During this year's Art Cologne fair in Germany, she "gave birth" to an artwork by seemingly squeezing paint eggs out of her vagina onto an empty canvas. She did so in a very public space outside the fair, providing unsuspecting passersby with a visual overload of a nude woman laboring -- quite literally -- for the sake of art.
"The 'PlopEgg Painting'...releases a loose chain of thoughts -- about the creation fear, the symbolic strength of the casual and the creative power of the femininity," the video's description reads. "At the end of this almost meditative art birth performance the stained canvas is folded up, smoothed and unfolded to a symmetrically reflected picture, astonishingly coloured and full of [strength]."
Moire is no stranger to boundary-pushing performance. For her "Script System" piece, the artist rode public transit in her birthday suit, surprising more than a few commuters with her unabashed nudity. She follows in the footsteps of a long line of provocative artists -- Marina Abramovic, Yoko Ono, Franco B -- who have used forms of nudity as a means of artistic disruption.
Watch Moire's video below (warning: graphic content):
Related
Before You Go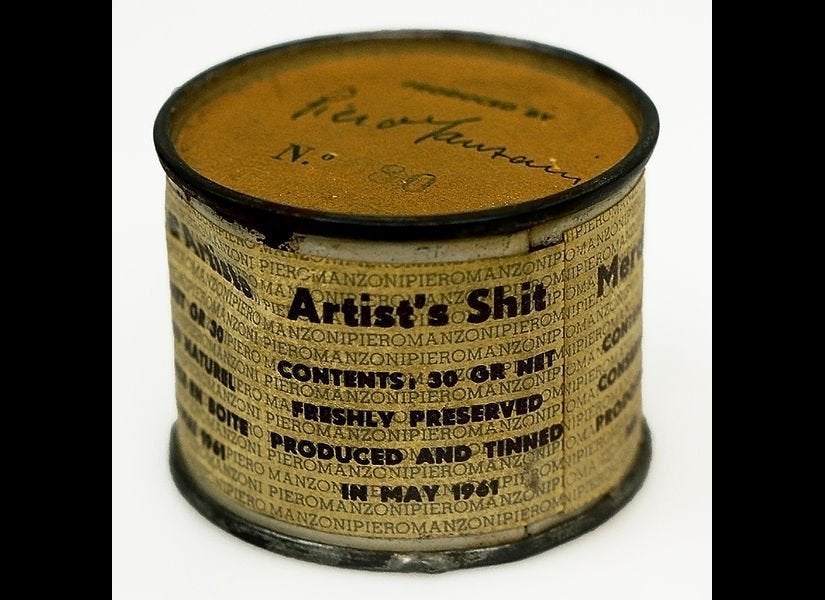 11 Shocking Acts by Artists
Popular in the Community