The "This Is Us" star played the game "Make It Rain" with Ellen's DJ, Stephen "Twitch" Boss. To score some cash for the charity of his choice, Ventimiglia had to answer trivia questions. Of course, there was a big, wet caveat: To get the dough, Ventimiglia had to pull on various umbrellas to see which one rained money, while all the others dropped a bucket of water.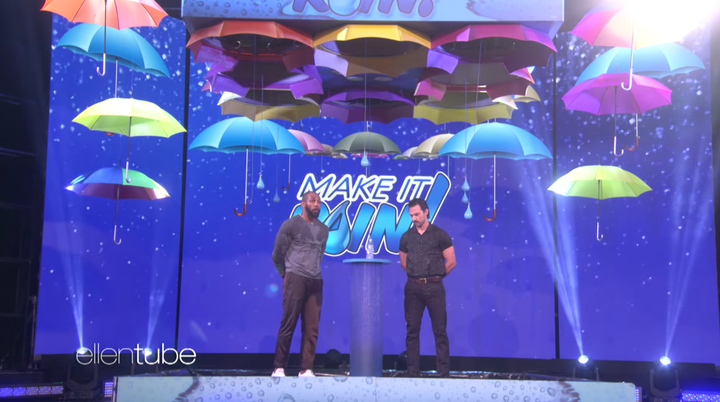 In the quirky sketch, Ventimiglia named the biggest drama queen within the "This Is Us" cast ― Sterling K. Brown, apparently ― and misspelled his own last name backwards.
Oh, and he got extremely wet. We're talking SOAKED.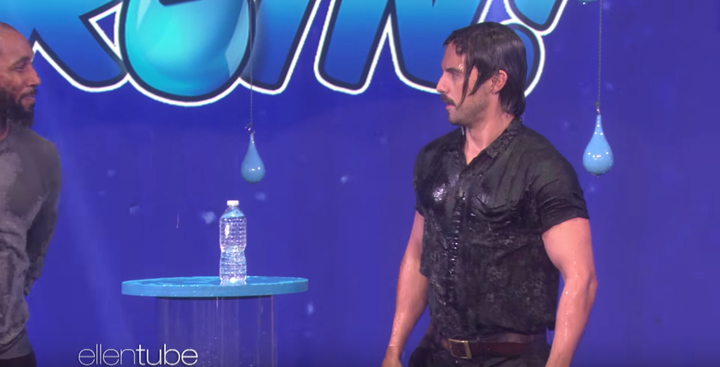 "I just wanted to make sure I was thoroughly more soaked than you," Ventimiglia quipped at one point to Twitch.
Eventually, the damp 40-year-old took home a $10,000 check for The Rape Foundation, a group dedicated to helping victims of rape, sexual assault, and child sexual abuse.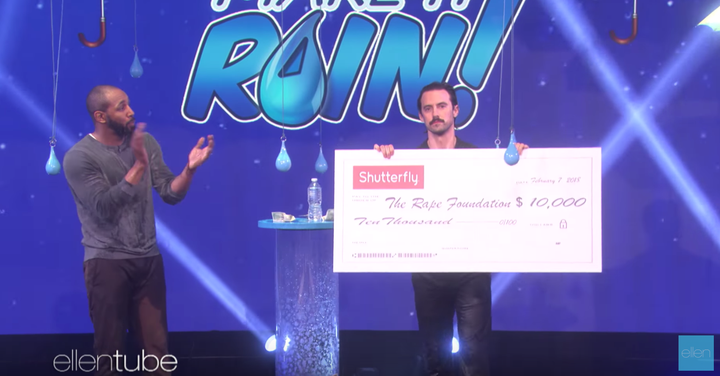 Before You Go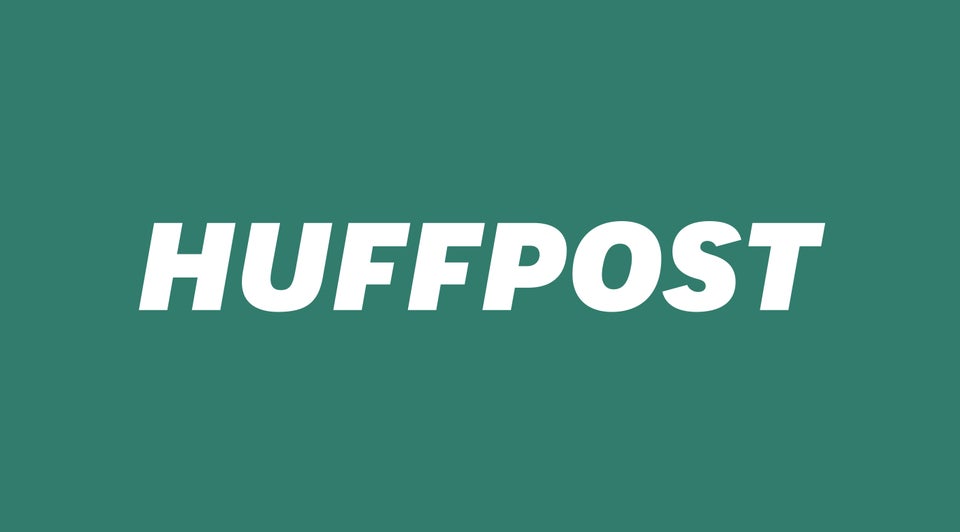 Ellen DeGeneres' 15 Best Interviews of 2015
Popular in the Community