After a few weeks off the air, "This Is Us" Season 2 returns Tuesday with a doozy of an episode.
This week's episode, "The Fifth Wheel," focuses on the aftermath of Kevin's arrest and his siblings' attempts to support him in rehab. 
Kevin, who resembles his father Jack (Milo Ventimiglia) at times, has struggled this season, relying on pills and alcohol to make it through his days after exacerbating a debilitating knee injury. As the family sits down for an emotional therapy session with Kevin's psychologist (Kate Burton), it becomes apparent that childhood experiences may have played a part in his substance abuse.
Kevin realizes he had a harder time earning solitary moments with his parents, while his brother and sister received plenty of one-on-one attention. The seemingly independent, brave and confident character was left internally screaming for help. 
"We're a family of addicts," he tells Kate, Randall and his mom, Rebecca (Mandy Moore). "Our father was an addict, his father was an addict, I'm an addict."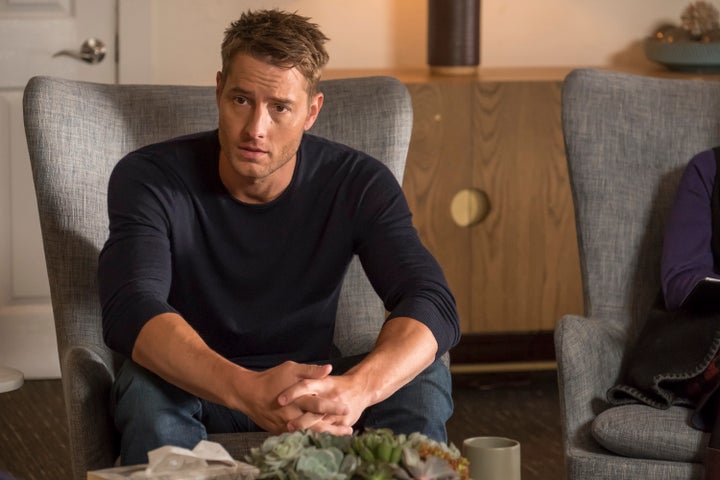 Ventimiglia told HuffPost that everyone who deals with substance abuse disorder has a different journey, and that it was interesting for him to uncover why Kevin has struggled ― and how that addiction reflects on Ventimiglia's character.
"It breaks my heart for Jack that his son is experiencing a struggle that he had. Jack's addiction may not be Kevin's addiction, but at the same time there's an understanding that drug and alcohol addiction is hereditary. It's passed on," Ventimiglia said over the phone last month while promoting a partnership with Kelley Blue Book. "But it's more understanding the backdrop of what they experienced as father and son and less about the commonality of the disease." 
Ventimiglia said he and Hartley spoke to each other about how to portray their characters' individual situations. They long known that both Jack and Kevin live with inner pain, and that they both attempt to ease the fears and disappointments of their family members without addressing their own hang-ups.
"Jack is a simple man, although complex internally. He doesn't let his family feel his pain, he doesn't let his family see his struggle," Ventimiglia said. "The terrifying prospect is the ticking clock going against him."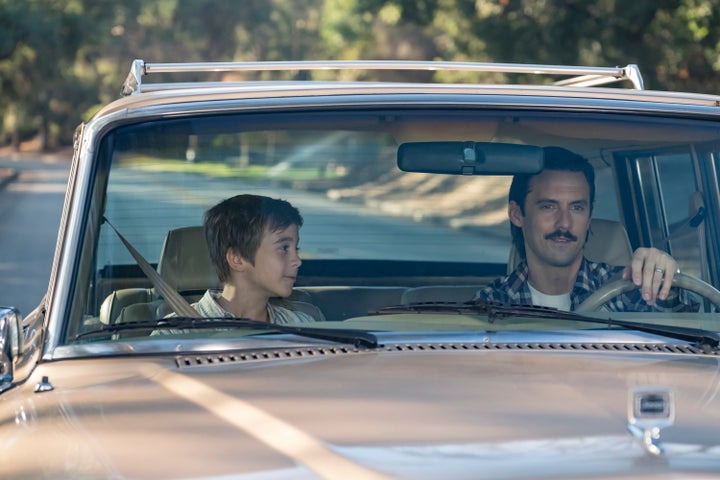 Jack is not a part of the present-day storyline on the show, and is only seen in flashbacks. Viewers learn early on that Jack died when Kevin, Randall and Kate were teenagers, but the exact circumstances surrounding his death are still foggy.
"We all know that Jack's dying soon, so I think as an audience that's a hard pill to swallow," Ventimiglia said. "To know that this man who has such influence over his family ― over his wife and his kids ― is at a certain point going to cease to be and those experiences are going to be the only things they're going to have to look back on to move forward in their lives. So I've come to terms. I've come to terms with Jack and I'm prepared for his death."
I don't think anyone is going to be really prepared for it. It's going to crush people.

Milo Ventimiglia
But Ventimiglia said he knows fans probably aren't quite as prepared for Jack to die. The mystery surrounding his demise has haunted the audience since Season 1, and the actor said it will surely continue to do so. 
"[Showrunner] Dan Fogelman and I talk about it quite a bit," he said. "I don't think anyone is going to be really prepared for it. It's going to crush people." 
Ventimiglia knows how Jack dies (and he's not spilling any beans), but he refuses to let it affect his performance.
"We never know when we're going to die, so, I think knowing that, you have to approach life the way you approach life," he said. "Hopefully, if you're a good person and you put good out, you're going to do that regardless of whether you get another day or another few years. He's still the same man with the same direction and the same heart — he just meets his end before we want him to." 
Despite Jack's personal struggles with his own father, depression and alcoholism, he remained a constant for his wife and kids, which is why Ventimiglia said he relishes playing him. 
"I think Jack is a fun-loving dad who gives his family everything. It's been very satisfying and very rewarding to play that," he said. "But it's about how the man lived, it's not about the footnote of his death or that one chapter of his death. The title page of his death is all about how the man lived." 
"This Is Us" returns Jan. 9 at 9 p.m. on NBC. 
Calling all HuffPost superfans!
Sign up for membership to become a founding member and help shape HuffPost's next chapter
BEFORE YOU GO
PHOTO GALLERY
Celebrity Photos