A bill to protect free speech on college campuses, introduced Thursday in Tennessee's state House, was informally named in honor of Breitbart News editor Milo Yiannopoulos, who has sparked waves of student protests over his offensive remarks.
The Milo Bill would require the state's public universities to adopt policies giving students "the broadest possible latitude" to engage in "expressive activity."
"Campus free speech is being challenged by restrictive speech codes; speaker bans and disinvites; ... safe spaces and trigger warnings; and administrators who feel pressured to placate demonstrators," state Rep. Martin Daniel (R), the bill's sponsor, warned at a press conference.
Under the proposed legislation, officially titled the Tennessee Student Freedom Expression Act, the new college policies may not "shield individuals from ideas and opinions considered unwelcome, disagreeable, or even deeply offensive." They must promote mutual respect and civility, but not use those concerns as "a justification for closing off the discussion of ideas no matter how offensive or disagreeable."
In an apparent nod to the controversy over Yiannopoulos, the bill requires that public universities "be open to any speaker whom students, student groups, or members of the faculty have invited."
State Sen. Joey Hensley (R) suggested that the legislation was particularly necessary to protect students with conservative views.
"Too many times we've seen classrooms where the professor doesn't want to hear both sides of an issue," Hensley said. "We've heard stories from many students who are honestly on the conservative side, who have those issues stifled in the classroom."
But state Sen. Jeff Yarbro (D) dismissed the bill as "silly" in a statement emailed to HuffPost.
"The First Amendment isn't under attack on Tennessee campuses," Yarbro said. "The sponsors should try focusing on real issues, instead of bringing silly legislation to suck up to Breitbart."
His "Dangerous Faggot" tour appearances on college campuses have been met with protest, violence and cancellations. A scheduled speech at the University of California, Berkeley, last week was called off by school officials after some protesters turned violent and police put the campus on lockdown.
"We don't want this happening in Tennessee, what happened in California," Hensley said Thursday.
The Tennessee bill requires that the proposed speech policy be communicated to students at least once each semester. If students think a public university has violated the policy, the legislation gives them the right to file complaints or petition for relief in local courts.
A spokeswoman for the University of Tennessee system pushed back on the idea that speech is being stifled on its campuses. "The University has a long and established record of vigorously defending and upholding all students' right to free speech," spokeswoman Gina Stafford said in an email.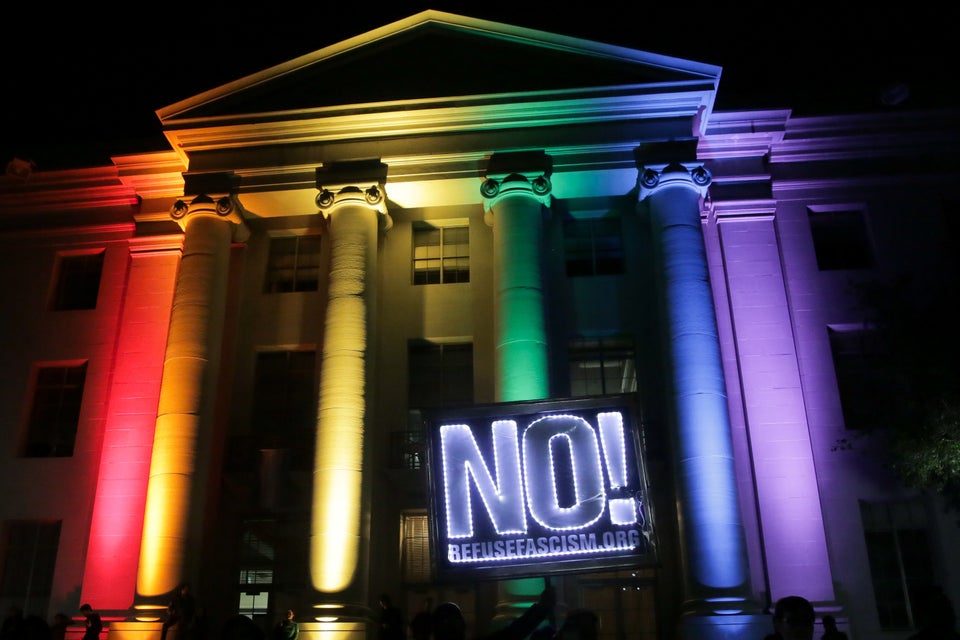 UC Berkeley Protest Milo Yiannopoulos Speech
Popular in the Community