A platform of hatred. A plethora of racist, misogynistic and transphobic remarks. But through it all, many stood by far-right troll Milo Yiannopoulos, often defending his right to free speech.
Over the weekend, however, the Breitbart editor finally crossed what may have seemed a non-existent line, sending the American Conservative Union, publishing house Simon & Schuster and others who once supported him running.
The breaking point: defending pedophilia.
Simon & Schuster announced later Monday that it had decided to cancel the publication of Yiannopoulos' upcoming book, Dangerous.
Yiannopoulos' offensive verbal assaults have been plentiful. Among the more memorable was a racist attack against "Saturday Night Live" and "Ghostbusters" star Leslie Jones, for which he was permanently banned from Twitter.
Violent protests this month shut down his planned appearance at the University of California, Berkeley, campus.
Unsurprisingly, many took to Twitter on Monday to blast the ACU and others, pointing out their willingness to ignore Yiannopoulos' bigotry ― up to a certain point.
Yiannopoulos has scheduled a press conference Tuesday in New York City.
Before You Go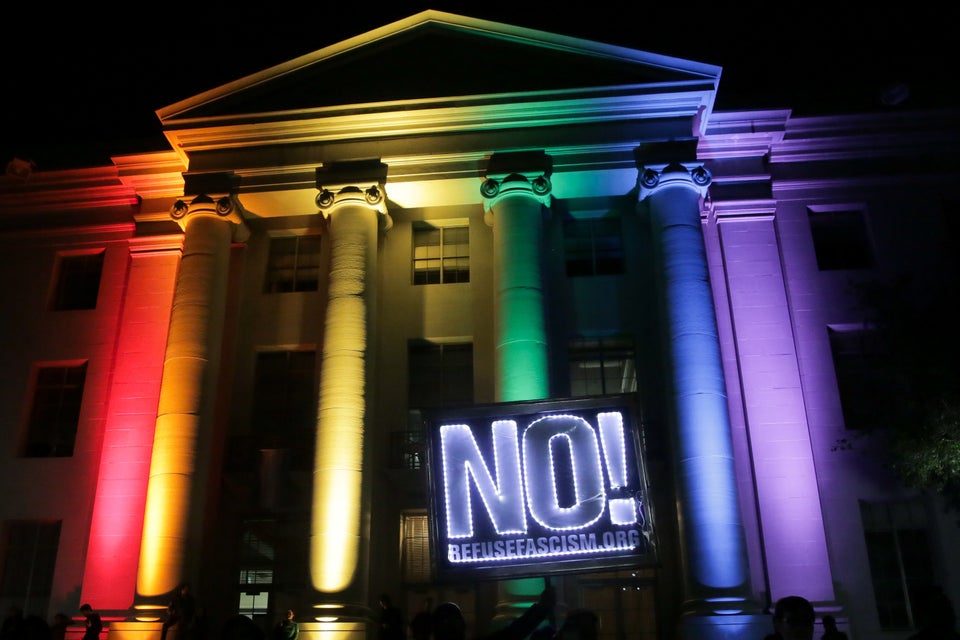 UC Berkeley Protest Milo Yiannopoulos Speech
Popular in the Community