BERKELEY, Calif. ― Violent protests on the University of California, Berkeley's campus forced school officials to cancel a Wednesday night appearance by right-wing agitator Milo Yiannopoulos.
The Berkeley College Republicans had invited the 32-year-old Breitbart editor and conservative provocateur, who's been permanently banned from Twitter for harassment, to address an audience of 500.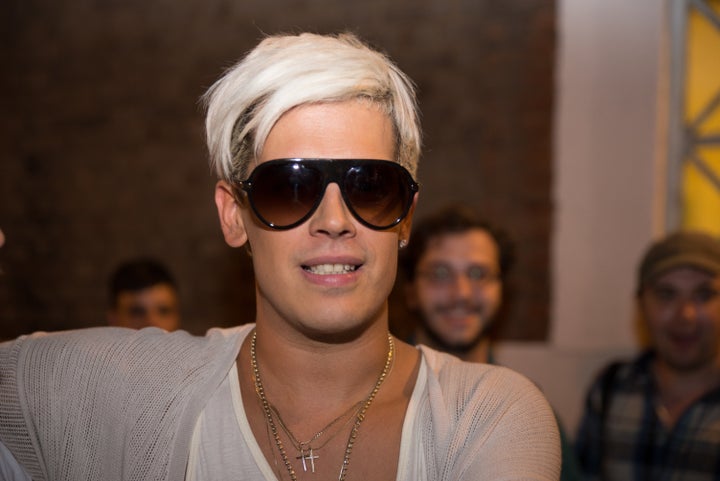 University police said that a crowd of roughly 1,500 people had toppled light poles, started fires and hurled objects at officers before the event. Security had been heightened, as students had announced demonstrations against Yiannopoulos.
"The violence was instigated by a group of about 150 masked agitators who came onto campus and interrupted an otherwise non-violent protest," a university statement said.
As the violence escalated Wednesday night, police placed the campus on lockdown and advised students to shelter in place, then ordered demonstrators multiple times to leave the area.
The university and its police department had placed "dozens of additional police officers" on duty and attempted to use various methods of crowd control, to no avail. "It was simply impossible to maintain order given the level of threat, disruption, and violence," the administration said in a statement.
Yiannopoulos styles himself as a free-speech libertarian, and under that guise peddles provocative commentary saying "rape culture" is a myth and transgender people have mental illnesses.
His scheduled visit exposed the difficulty that Berkeley, like colleges across the country, has in balancing its commitment to freedom of expression with diversity and tolerance.
Berkeley Student Sai Dulla, 30, disagreed with the violence, favoring instead peaceful debate and "free speech."
Allie Smith, 22, a Berkeley City College student, said the small numbers who committed vandalism tarnished an otherwise positive experience. As she spoke, a brass band played and a crowd danced.
"This is what I came here for ― people who want to be together," said Smith, who advocated "creating safe spaces rather than meeting hate with hate."
Members of Berkeley College Republicans said the protesters trampled First Amendment rights.
"The Free Speech Movement is dead. Today, the Berkeley College Republicans' constitutional right to free speech was silenced by criminals and thugs seeking to cancel Milo Yiannopoulos' tour," the group said in a statement afterward. "Their success is a defeat for civilized society and the free exchange of ideas on college campuses across America."
Students and faculty members demanded the cancellation of the event. In response, Chancellor Nicholas Dirks said last week that it would be unconstitutional to quash it based on anything that Yiannoplous might say. Only the Berkeley College Republicans could call off the talk, he said.
"Mr. Yiannopoulos is not the first of his ilk to speak at Berkeley and he will not be the last," Dirks' statement said. "In our view, Mr. Yiannopoulos is a troll and provocateur who uses odious behavior in part to 'entertain,' but also to deflect any serious engagement with ideas."
Yiannopoulos was permanently banned from Twitter after inciting racist and misogynistic bullying of "Ghostbusters" star Leslie Jones. He gained thousands of followers on social media as an anti-feminist during the Gamergate controversy, when male video game players targeted female game developers for harassment. Yiannopoulos' writing arguably emboldened the subculture of gamers who complained there was a feminist conspiracy to make their pastime more politically correct.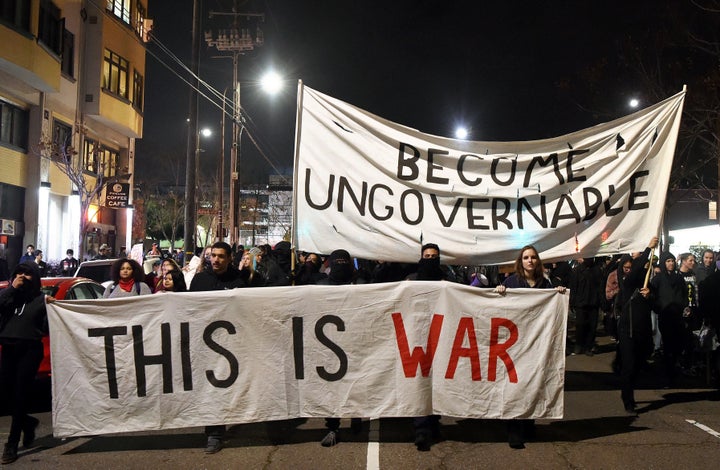 Critics from Berkeley's faculty and students said Yiannopoulos lacks any intellectual argument worthy of an academic setting and that his tendency for harassment, such as his role trolling Jones, is not a meaningful way of exercising free speech.
"While the First Amendment protects him, he intentionally baits marginalized voices so that he can bully them and exploit the angry backlash in front of his fans," an editorial in the Daily Californian student newspaper said. "In inviting him, [the student Republicans club] demonstrates it is not a club dedicated to the preservation of free speech and open dialogue on campus. This is a club hiding behind the right of free speech as an excuse to legitimize — and even laugh at — hate speech and shirk responsibility for any resulting damage."
Controversy and mayhem have followed Yiannopoulos on his college tour this winter. One man was shot in the abdomen at a protest outside of Yiannopoulos' event at the University of Washington on Jan. 20. A College Republicans club at the University of California, Davis canceled his appearance with "Pharma Bro" Martin Shkreli after protesters blocked access to the venue on Jan. 14. He ridiculed a transgender student in the audience and showed her photo during his University of Wisconsin, Milwaukee stop in December.
See more photos of the protest below: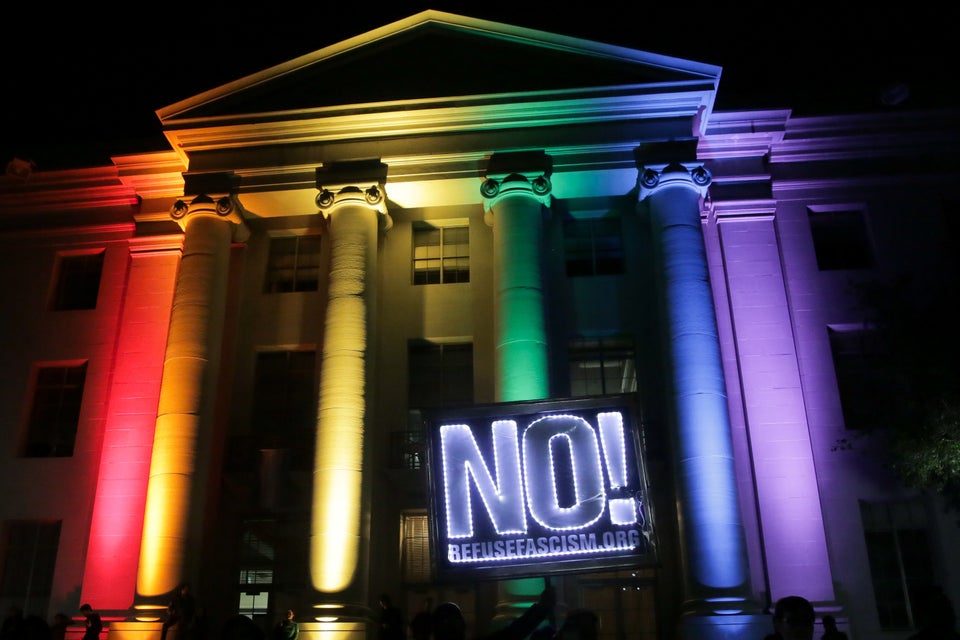 Elijah Nouvelage via Getty Images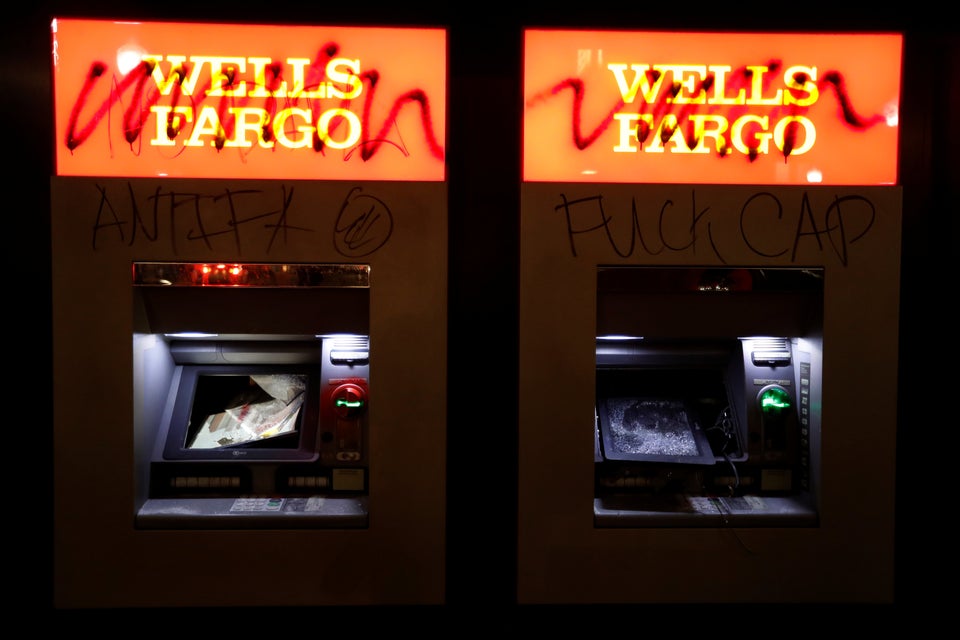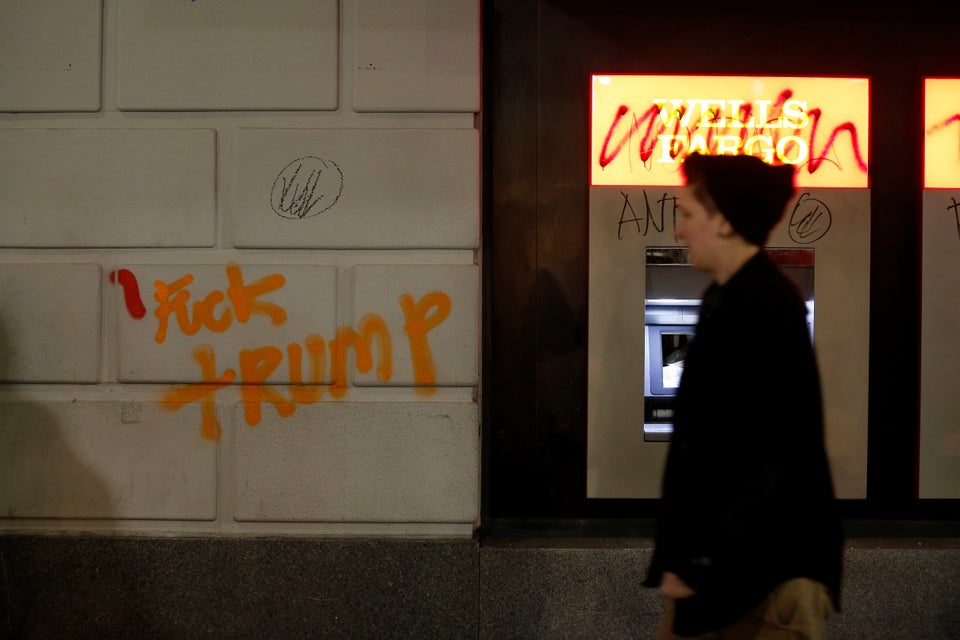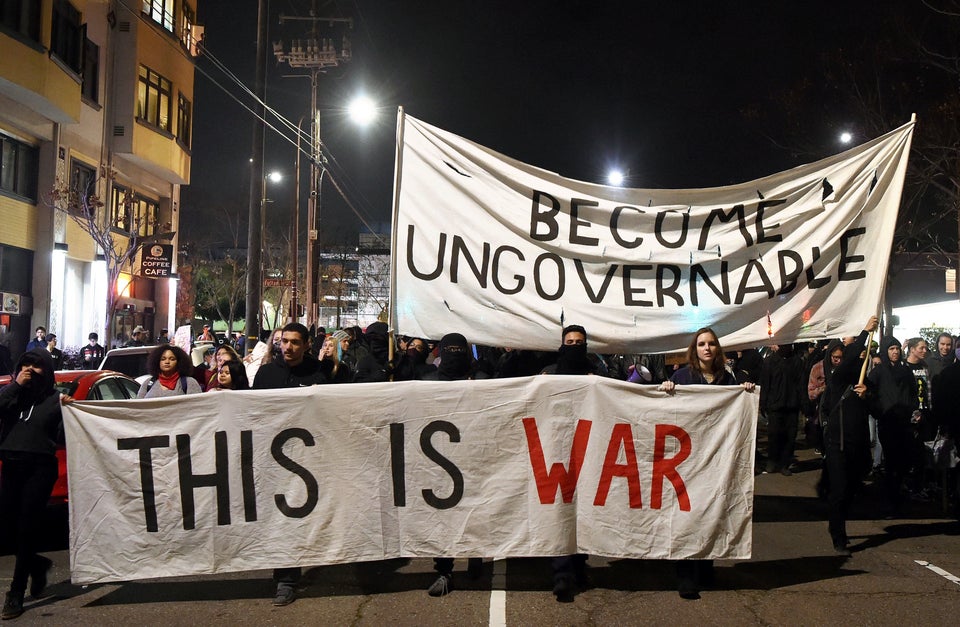 JOSH EDELSON via Getty Images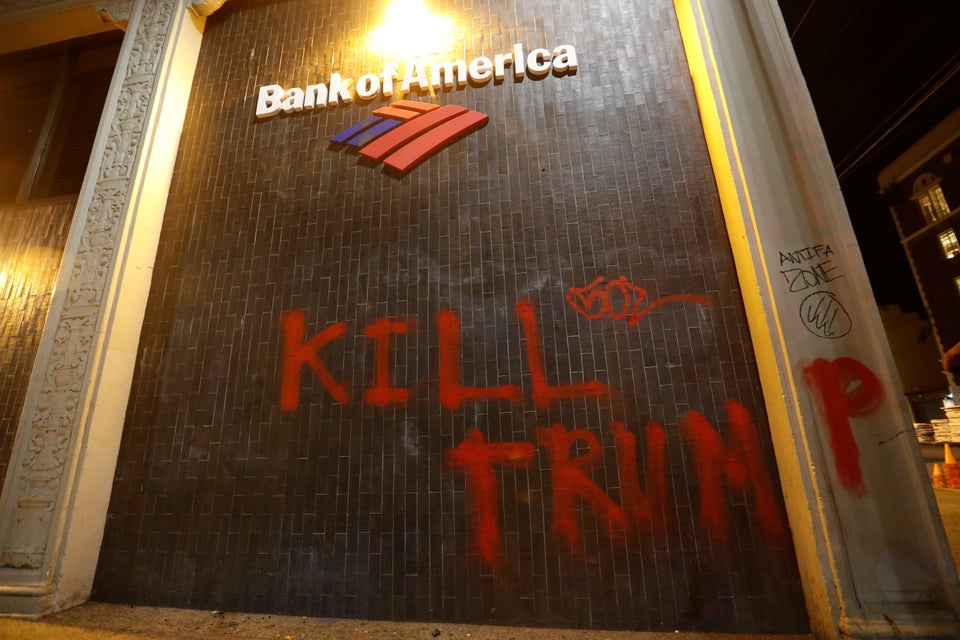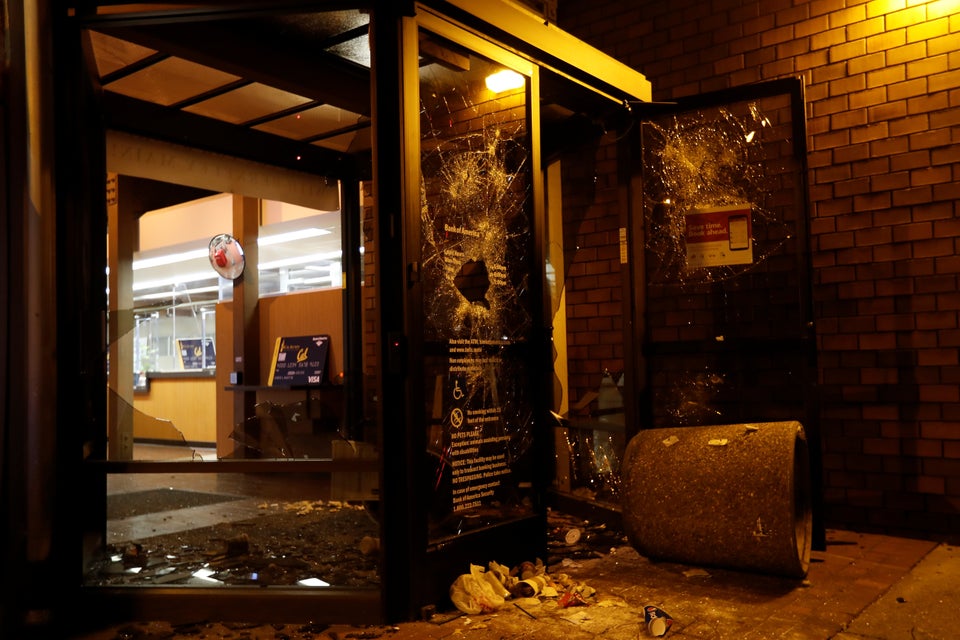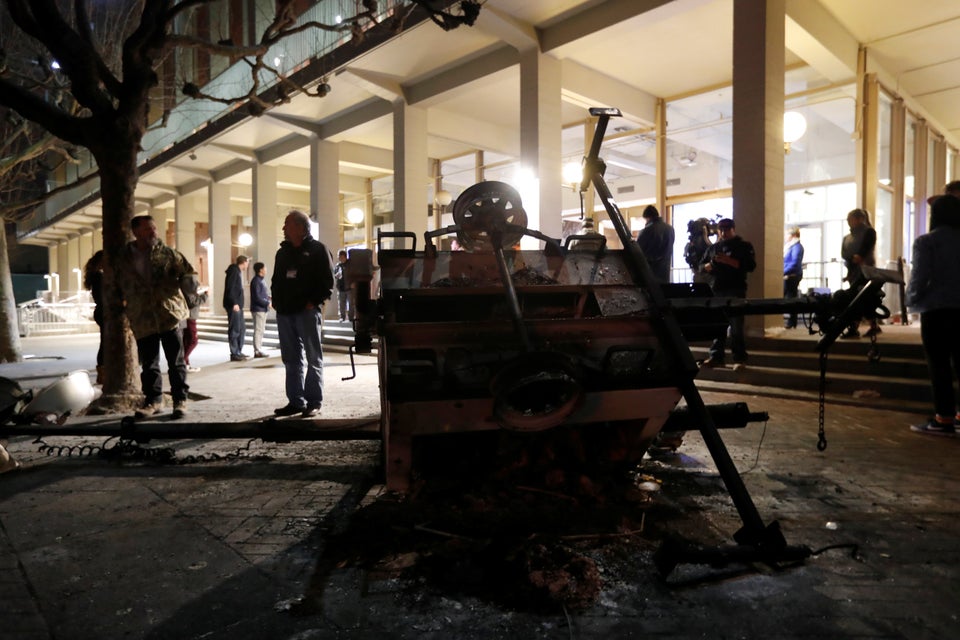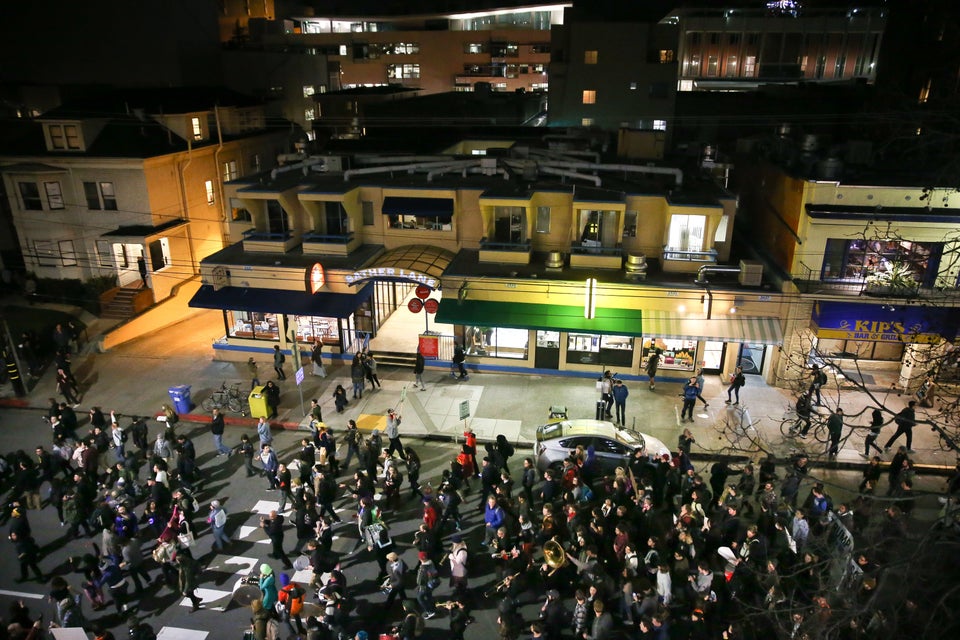 Elijah Nouvelage via Getty Images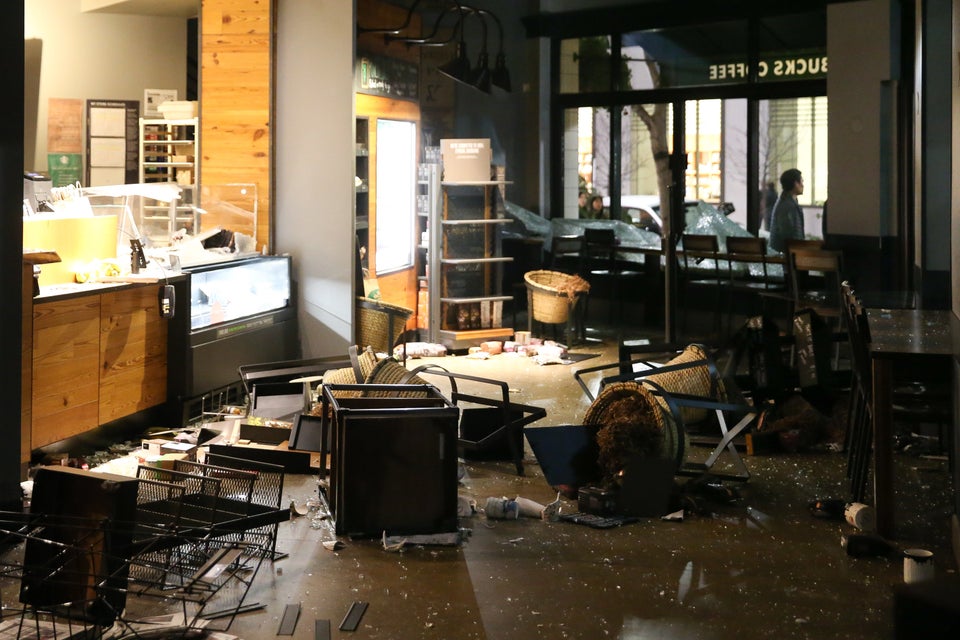 Elijah Nouvelage via Getty Images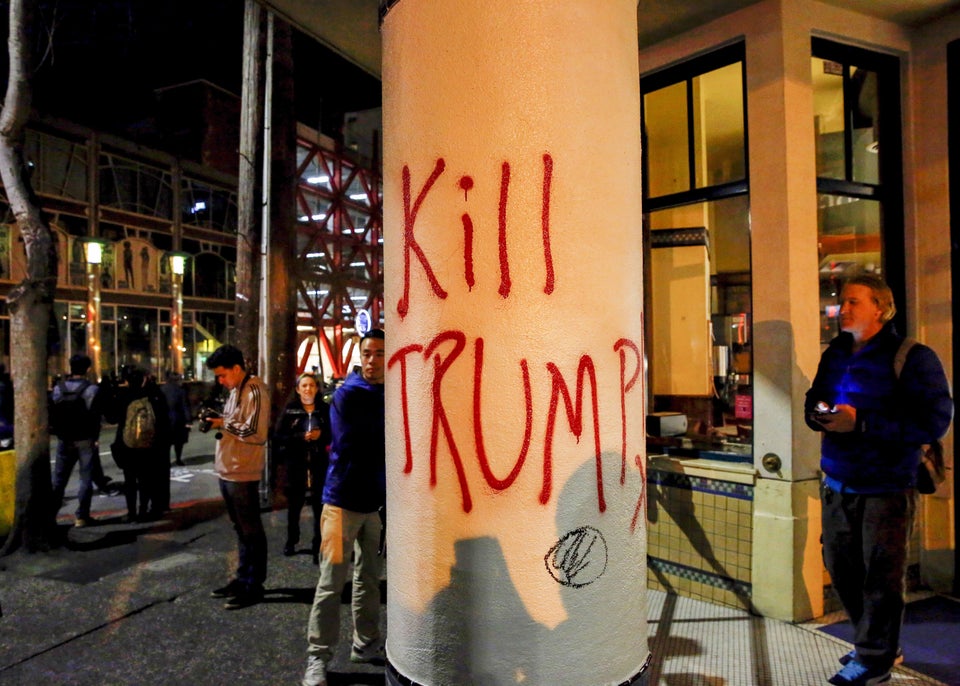 Anadolu Agency via Getty Images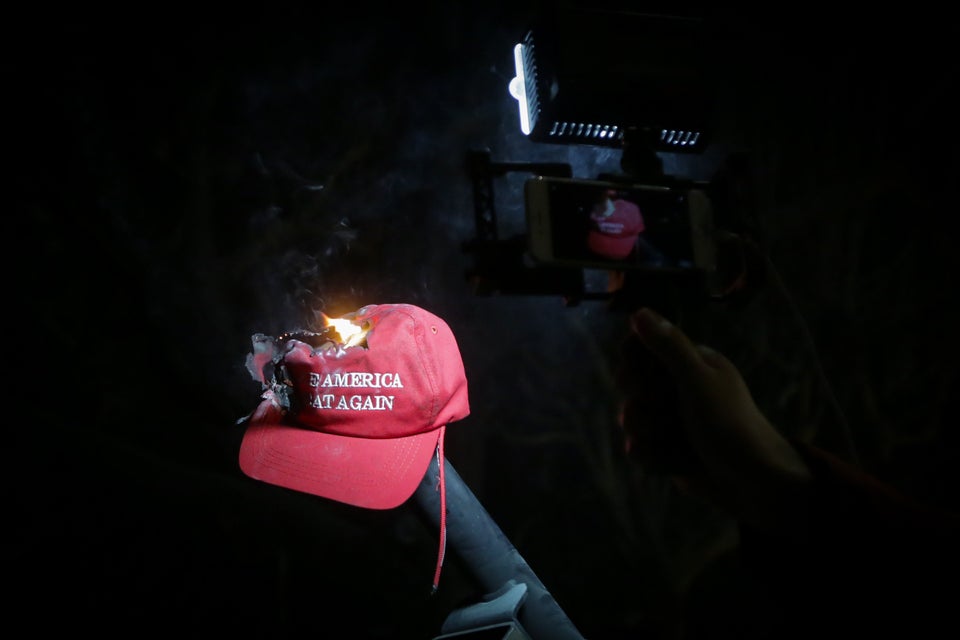 Elijah Nouvelage via Getty Images
This story has been updated with a statement from UC Berkeley and from Berkeley College Republicans.
Support HuffPost
The Stakes Have Never Been Higher
Popular in the Community