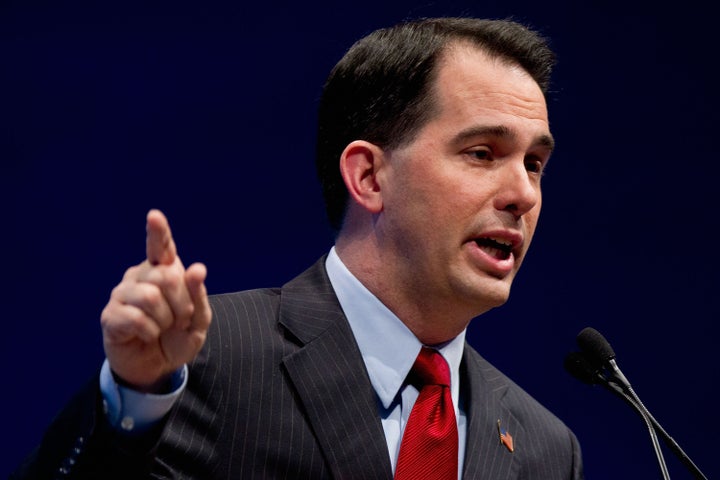 Wisconsin's biggest newspaper released an editorial on Saturday recommending that voters choose to keep Governor Scott Walker in office. (Read the whole thing here.)
"No governor in recent memory has been so controversial," the Milwaukee Journal-Sentinel editorial begins. "No governor in America is so polarizing. Everyone has an opinion about Gov. Scott Walker of Wisconsin. Here's ours: We see no reason to remove Walker from office. We recommend him in the June 5 recall election."
Walker will face Milwaukee Mayor Tom Barrett at the polls.
The editorial opines that while Walker went too far in his drive to restrict unions' collective-bargaining rights — the issue that spurred intense Democratic backlash — "a disagreement over a single policy is simply not enough to justify a vote against the governor."
CORRECTION: A previous version of this story referred to Tom Barrett as Milwaukee governor. He is in fact Milwaukee mayor.

Popular in the Community