Police are investigating the vicious assault Monday of a Muslim woman in Milwaukee in what the local community is calling a hate crime.
The 58-year-old woman, who does not want to be identified, told Fox6Now a man armed with a knife attacked her while she was walking home from her mosque early Monday. She said a car pulled up alongside her and he hopped out, demanding that she remove her hijab.
"I tried to fight him," she told the local news channel. "'Don't take my hijab,' you know? So he threw me on the floor then he beat me like an animal."
"Before he hurt me, I said 'today I gonna die," she recounted to WISN. "I gonna die.'"
The council of the Islamic Society of Milwaukee, where the woman attends mosque, described the assault in a letter to its members this week:
He then grabbed her head and removed her hijab and began to attack her. She is a petite woman in her late 50s. She tried to resist. Her nose began to bleed from the hits she suffered. Besides punching and kicking our sister in the head and back while she was on the ground, he also had a knife. The jacket she was wearing has a long vertical cut in the back and also a cut on the arm of the jacket. Our sister suffered a cut on her arm that, alhamdulillah [praise God], was not serious. As expected, she was terrified. The attacker did not ask for money nor did he take her phone. The attacker then returned to his car and sped off.
The woman managed to walk home, where she then suffered a seizure, her lawyer, Munjed Ahmad, told The Huffington Post. Ahmad said the woman is epileptic and the attack likely induced the seizure.
A friend later arrived at the woman's home and called 911. She was transported to a local hospital where she was sedated and released the following day.
Ahmad told HuffPost the woman suffered a bloody nose, a laceration on her arm, a bloodied face, a black eye, and bruising on her face. Her hijab and a copy of the Quran she was carrying were both bloodied during the attack.
The woman showed WISN her blood-stained hijab and rips in her jacket from the man's knife.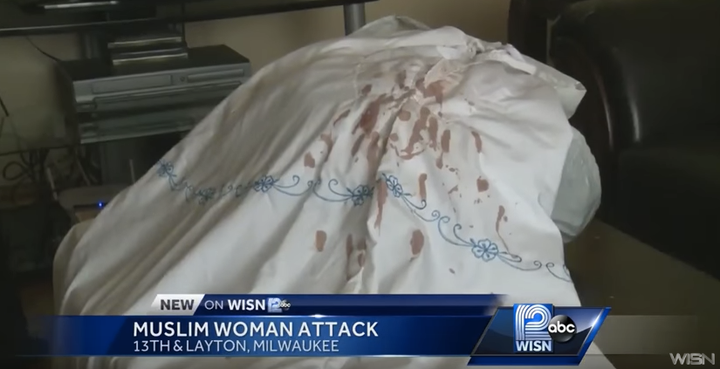 Ahmad said the attack "has all the markings" of a hate crime. The woman, he said, did not know her attacker.
"She did not know why he would do this," he added.
Another "clear indicator" that this was a hate crime, Ahmad said, was that the man "grabbed the headscarf immediately."
Sgt. Timothy Gauerke, a spokesman for the Milwaukee Police Department, confirmed that police are still searching for the suspect.
"Based on the victim's statement," Gauerke said, "this is not believed to be a hate crime."
"None of us want this to be a hate crime," Ahmad told HuffPost, because that would mean Muslims are "being targeted."
Still, he said, he and many others in the Milwaukee Muslim community believe it's the only logical explanation.
"We consider this to be a hate crime and an attack against our entire community," the Islamic Society wrote in its letter.
The Milwaukee Muslim Women's Coalition called the attack a "vicious hate crime on an innocent individual" in a press release Wednesday.
"Unfortunately, the recent attack on a scarved Muslim woman this week fits into a larger pattern of hate in Milwaukee and around the country," MMWC President Janan Najeeb said in a statement. "Hate crimes do not happen in a vacuum, they are part of a wider culture of hateful rhetoric coming from the top levels of government.
"This shameful rhetoric has normalized bigotry and empowered those that engage in violent hate," she added. "There must be accountability!"
On Saturday, a woman in Los Angeles said a man repeatedly punched her and her dog in the street because she was wearing a hijab, telling her to go back to her country.
Over the course of one week in March, a Virginia Muslim family returned to their home to find their copy of the Quran destroyed and "FUCK MUSLIMS" written on a wall; Colorado police arrested a man for throwing a Bible and rocks through the glass doors of a mosque; and in Minnesota, a man allegedly told police his hatred of Muslims drove him to stab a Somali man.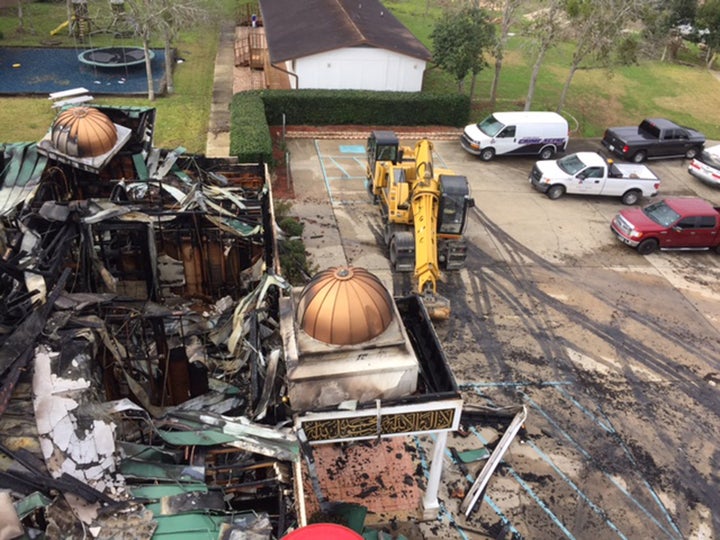 Meanwhile, mosques have been targeted with threats or acts of vandalism or destruction at least 35 times this year, according to the Council on American-Islamic Relations. In one seven-week span this year, authorities determined arsonists caused fires that targeted at least three mosques.
"Although the ISM has a security system and security procedures in place at the Islamic Center, this incident reminds us all that we must be very careful wherever we are, especially if we are in areas where there are no people or when it is dark," it read.
America does not do a good job of tracking incidents of hate and bias. We need your help to create a database of such incidents across the country, so we all know what's going on. Tell us your story.
Before You Go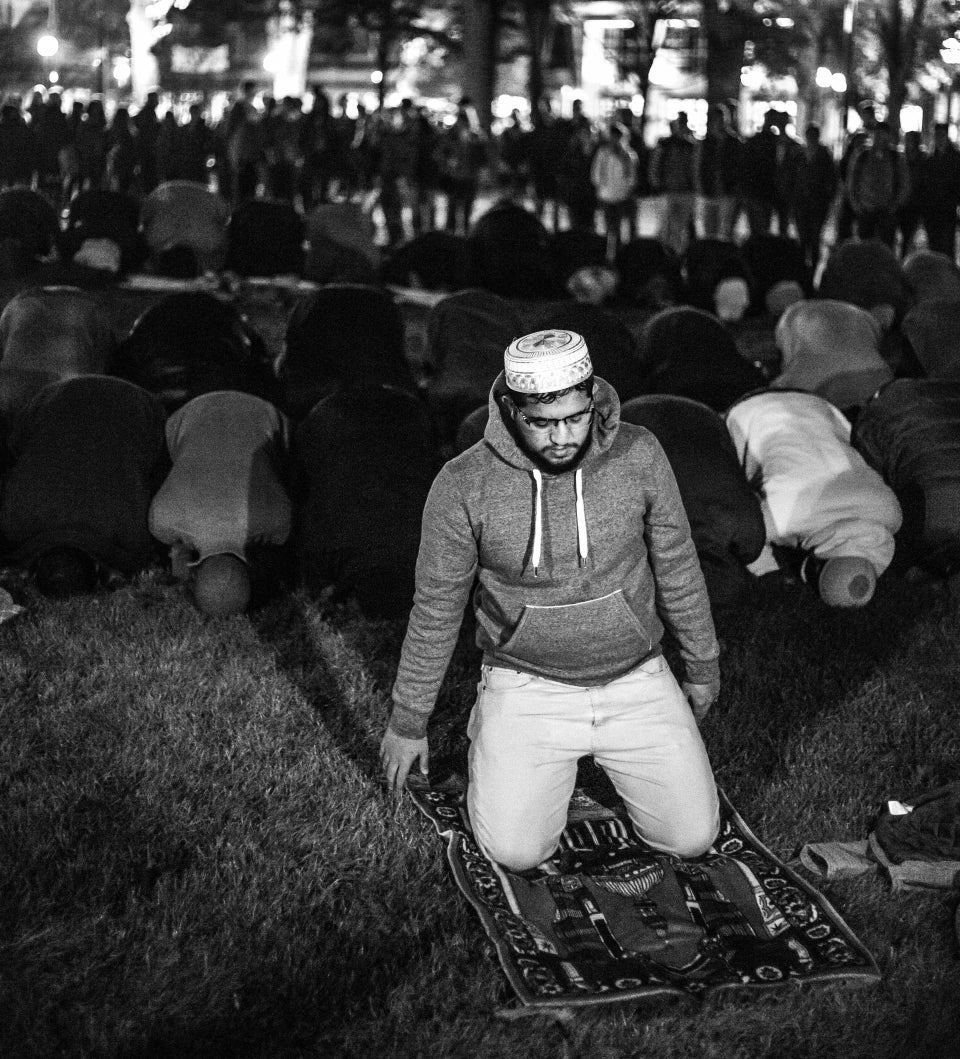 Interfaith Allies Surround Praying Muslims With Circle Of Protection
Popular in the Community