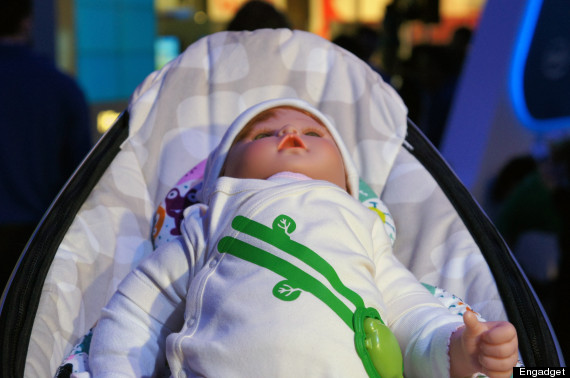 "New parents want to know how their baby is doing at all times," Thomas Lipoma, co-founder of Rest Devices, told Boston.com. And they're hoping Mimo is the solution.
Here's how it works: Two green stripes run down the front of the outfit, acting as respiratory sensors. Additionally, a detachable turtle clip is used to insert another sensor to monitor the baby's temperature, movement and body position.
The outfits will send "updates" to an IOS or Android phone app about the above data as well as the baby's respiratory patterns.
"You can look at your smartphone and know that everything is OK," Carson Darling, other co-founder of tech company Rest Devices, told Engadget.
While the invention is unique in its specific design, the tech world has seen a few advanced versions of baby-monitoring devices in the last few years. In 2012, developers introduced the Owlet Baby Monitor which tracks a baby's breathing. Shortly after, a smart infant suit emerged that also monitors baby breathing.
So far, the most comparable device to the Mimo baby onsesie would be Sproutling's app-synced monitor that also sends parents phone updates about baby's heart rate, body and room temperature -- but that won't be out until later this year.
However, the Mimo starter kit packages are in production and are available for pre-sale on the Mimo Baby site. According to Rest Devices, the starter pack "includes the Turtle and Lilypad (a home base station) and 3 baby kimonos -- available in 0-3 months, 3-6 months, and 6-12 months."
It may be a race to see which new device will win parents' hearts, but no matter who wins ... the days of wearing heart or truck pajamas might soon be over.
CORRECTION: An earlier version of this story suggested that Thomas Lipoma was the CEO of Rest Devices, he is a founder. Also, the Mimo Baby onesie is not yet available through Amazon as the original article suggested.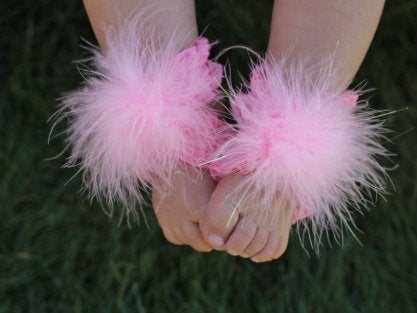 Seriously Ridiculous Baby Products