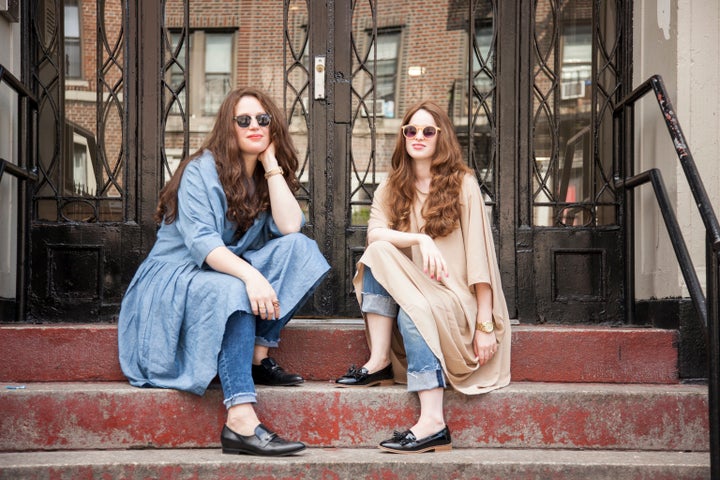 Fashionistas everywhere are are trading mini skirts for midi ones, and are choosing billowy jersey tunics over bodycon dresses. That's because dressing modestly is slowly becoming a more mainstream fashion trend, thanks in large part to religious Jewish and Muslim women who are bridging the gap between honoring their traditions while expressing their style.
Sisters-in-law Mimi Hecht and Mushky Notik, the founders of MIMU MAXI, will be the first to tell you that modest fashion isn't about looking "dowdy." The women, who are also Hasidic Jews, say dressing modestly is all about "ease, comfort [and] drama." Many women, regardless of their religious affiliations, would cite ease and comfort as top priorities when choosing what to wear.
The inspiration for MIMU MAXI, a brand known for its comfortable and minimalist aesthetic, came from a very real need.
"We both believe in the beauty of a more covered up, conservative look, but that doesn't mean it was easy... We're also busy mothers so we needed pieces that were comfortable, but can be easily dressed up or down," Notik told HuffPost. "Sometimes, I would often buy things that I did love, but I would have to add material to the bottom or play around with it to make it work modestly. Dressing was more complicated. And it shouldn't have to be."
So the two women joined forces to bring their shared taste to life in the form of an online fashion brand, which ships to women around the world.
MIMU MAXI follow the requirements of Jewish law and modest dressing, which include higher necklines, sleeves past the elbow and longer lengths, but it's not just about religious obligation, Hecht told HuffPost.
"On a deeper level, our designs really do say that the way you dress is important, and when you love what you wear, and you're comfortable and able to express yourself, you are a happier and more productive, even healthier person," she said.
"We didn't feel comfortable and 'in sync' with the clothes we were wearing, which took up brain space. So we had to make the clothes we wanted to wear," she continued. "And apparently, what started with something we wanted to do for ourselves, has really taken off; women of all ages and backgrounds identify with this need."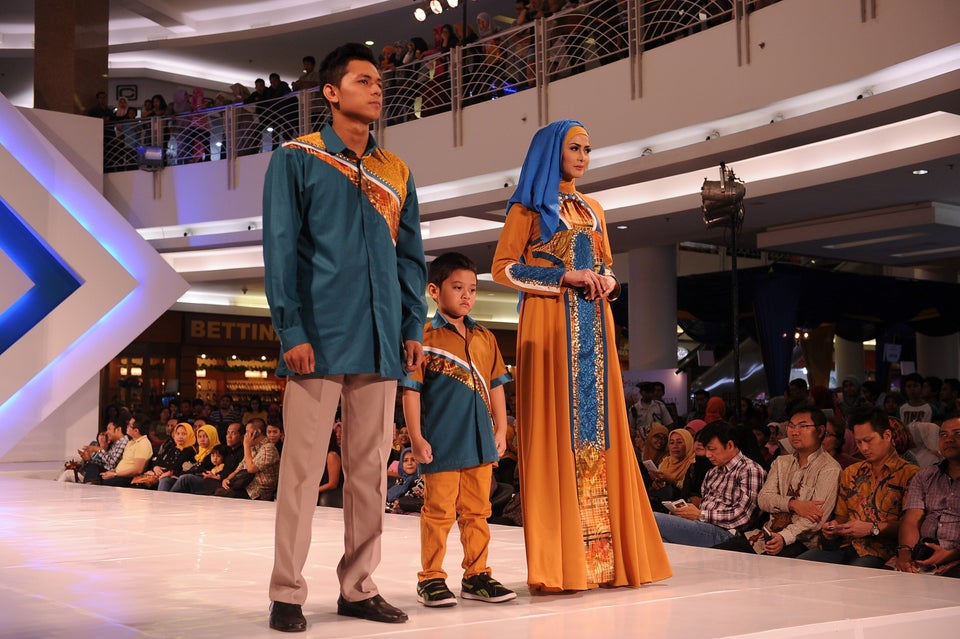 6th Annual Moslem Fashion Festival
Related