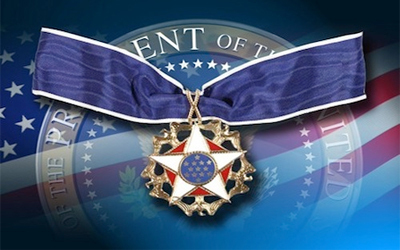 November 12 is the day that Minoru (Min) Yasui died 29 years ago. He has been awarded the Presidential Medal of Freedom, the highest civilian honor in the nation.
How is it that ordinary people like myself and my sister and her daughter, our aunt and our uncle, will be going at the end of this month to the White House to meet the President of the United States? It's because Min Yasui was an extraordinary person who nearly 30 years after his death is remembered, by those who knew him personally, with affection and some awe for his prodigious energy; and by those who knew about him or about his work, with respect and honor. A man who spoke up and spoke out for justice for all, for all his life.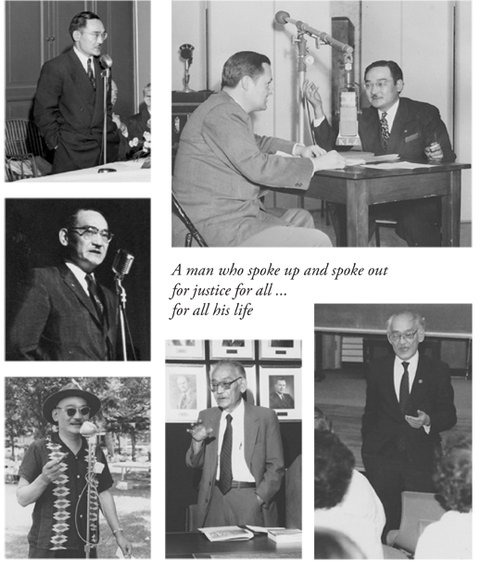 Minoru Yasui is most well-known for his World War II legal case challenging the racial discrimination of military orders that resulted in the incarceration of Japanese-Americans in U.S. concentration camps. However, his legacy does not end there. Min Yasui dedicated his entire life to the defense of the democratic ideals and the civil rights of not just Japanese Americans, but all Americans. After the war, he helped to found and participated in a multitude of community organizations serving ethnic and religious minorities, children, youth, seniors, and low-income people.
The nomination of Min Yasui for the Medal was submitted to the President with endorsements from over 100 elected officials, national, state and regional organizations, and notable individuals--including two cabinet officials; 9 U.S. Senators and 26 U.S. Representatives from 11 states; governors, attorneys general, mayors, and state legislators; leading national civil rights organizations, including the ACLU, National Urban League, NAACP, National Council of La Raza, JACL, the Leadership Conference for Civil and Human Rights and the American Friends Service Committee; and 46 regional, state and local elected officials and individuals.
This impressive roster of support is in itself an impressive achievement, which proves that the singular efforts of one person -- Peggy Nagae -- in collaboration with dozens of supporters throughout the U.S., can make a dream into reality. Nagae was Min Yasui's lead attorney when he reopened his World War II case, and is co-founder of the Minoru Yasui tribute project.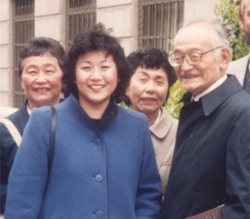 February 1983. Peggy Nagae, Min Yasui's lead attorney, files the writ of coram nobis at the U.S. District Courthouse in Portland, Oregon (where Min's original trial took place in 1942).
In the true tradition and spirit of Min Yasui, Nagae stayed the course and didn't give up in spite of numerous obstacles and setbacks. And today, we can claim victory that Min Yasui now belongs to the pantheon of American heroes who rose from humble beginnings to make a difference in the lives of the many people whose lives he affected; especially but not limited to the 60,000 survivors of the U.S. concentration camps who received redress from the government pursuant to the passage of the Civil Liberties Act of 1988.
Beyond all the pat phrases about Min Yasui's heroism, not only during World War II but throughout his life until the day he died, November 12, 1986, Min Yasui was a man who lived - and died -- in accordance with a very simple motto, "We are born into this world for a purpose: to make it a better place for our having been here."
And Minoru Yasui certainly did leave the world a little better place for having been here, as recognized by the Presidential Medal of Freedom.
Please show your support for the honor that this represents by helping us to finish the documentary film about this American hero, Never Give Up! Minoru Yasui and the Fight for Justice, www.minoruyasuifilm.org.
Related
Popular in the Community