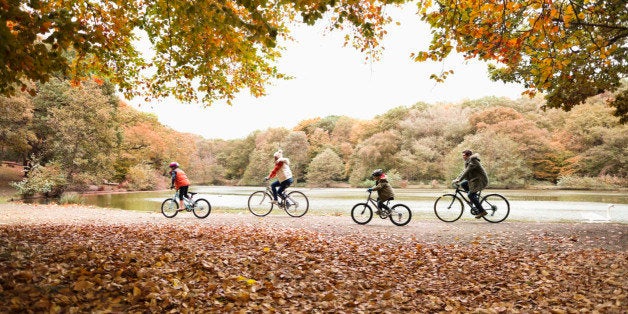 I have been living in the U.S. for more than 10 years and consider myself almost American in many ways!
As I have been embracing the American positive and upbeat attitude on life and intense activity associated to it, I have also indulged on any opportunities to help me balance it, exploring all the tools and techniques of mindfulness available!
Yoga, meditation, breathing techniques, healing touches, laughing workshops, daily green juices... I've tried them all! Some I've loved and are now part of my life, some have been nice one time opportunities.
Then, as I've been going through this incredible journey of self care, something very interesting happened!
Some of the very things from France I have been putting aside have now become some of the most powerful tools of mindfulness in my life.
In fact, without even knowing it (I have yet to find a good translation to the word "mindfulness" in French), the French celebrate an "art de vivre" connected to the present moment.
Here are a few ideas you can easily make part of your life.
1. Open your windows.
It may sound pretty trivial but to open your windows every morning and welcome the day and the air you're breathing will change your life for the better. This can serve as your two-minute morning meditation practice, opening yourself to the world.
2. Go on vacations.
Take two week vacations, at least. Take time to connect with your family, your roots, explore different settings. Reset. This will give you so much energy, make you more productive and boost your creativity!
3. Cook.
Whether it is just simple pasta with a drizzle of olive oil and basil or more experimented cooking, take time to nourish yourself. The simpler, the better. Cooking every day is actually such a wonderful way to unplug after the day and connect with food and nature in a healthy way. That's also probably why French people are so conscious of the seasons and eat locally as much as possible. Strawberries in January? Jamais!
4. Live green.
Whether you have a garden or not, French people always try to bring more green in their life. Flowers on their balcony, by their windows, lunch breaks and picnic in the park, they connect with nature as much as possible.
5. Take lunch breaks.
The key here is to pause, share a meal with others, your colleagues, your friends, your partners, argue, discuss, exchange, live and create new energy for the rest of the day!
6. Walk or bike.
I have yet to find a gym in France offering 6 a.m. fitness classes! France's cardio consists of biking, walking... anytime, anywhere they go. Sleeping in is another one of their best kept secret of health and happiness.
7. Consume mindfully.
"Sales" in France only happen twice a year. Yes, it is a big deal for lots of women then, but it's only twice a year.
8. Unplug.
The French love their cell phones as much as Americans do. However, they make sure to turn it off during the weekend (or even during the week since the new law encouraging staff to "disconnect" from work calls and emails after working hours passed a few weeks ago). When the French unplug, they really mean it!
Unfortunately, they also love to complain and argue a lot amongst other things!
That's why taking the best of their "art de vivre" and mixing it with yoga, green juices and lots of smiles "made in America" seems to be a pretty good combination towards happy and mindful living.