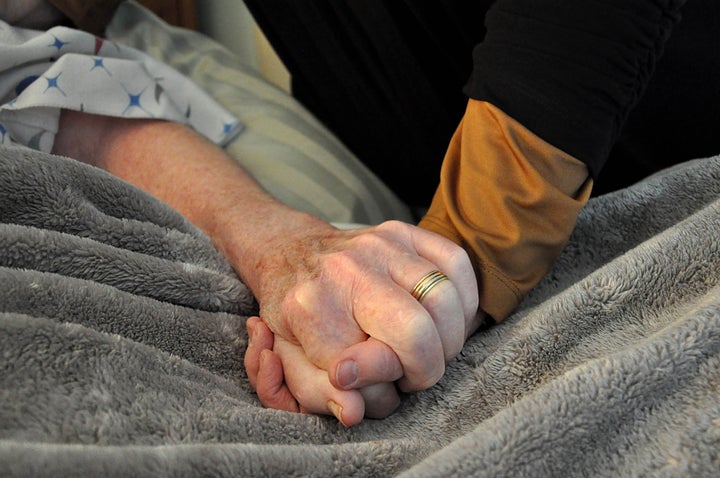 In the latest New York Times "Fixes" column, Courtney E. Martin spotlights the Zen Hospice Project, a San Francisco nonprofit that brings the practice of mindfulness into hospice care in order to help the dying focus on the present moment.
"For someone who is dying, the past can be too complicated to contemplate and the future is jarringly unknown," Martin writes. "Focusing on the present, Zen Hospice Project believes, is where the potential for living most meaningfully — even while dying — exists."
The hope is that patients will be able to live more meaningfully even as they near death. Residents -- who generally have less than six months to live -- cook, play music, paint, and take part in other activities not generally part of the treatment plan in traditional hospitals.  
Another plus: the daily cost for care per resident is about $750, while the same patient would pay about five times that much in a hospital, Martin writes. 
With only six beds, it's a modest operation. But the Project's leaders hope their philosophy will influence the way society thinks about dying.
"We're shifting from a disease-centered to a person-centered model in health care," Dr. B.J. Miller, the Project's executive director, told Martin. "If seen through, this shift would revolutionize how care is delivered and how illness and suffering and dying are experienced."
The What's Working Honor Roll highlights some of the best reporting and analysis, from a range of media outlets, on all the ways people are working toward solutions to some of our greatest challenges. If you know a story you think should be on our Honor Roll, please send an email to Aaron Barksdale at aaron.barksdale@huffingtonpost.com with the subject line "WHAT'S WORKING." 
PHOTO GALLERY
Ms. Senior America Portraits Inspire Us To Age Fabulously
Calling all HuffPost superfans!
Sign up for membership to become a founding member and help shape HuffPost's next chapter