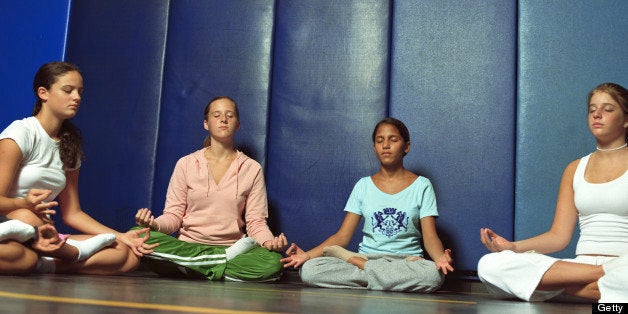 It's at the most stressful times of the school year -- like during exam periods -- that strategies to relieve academic pressure mean the most. And recent research is shedding light on an effective way for schools to help manage students' stress: mindfulness, a mental practice that aims to develop greater awareness of thoughts, feelings and bodily sensations.
A study published in the British Journal of Psychiatry this month found that mindfulness programs could reduce stress and lessen symptoms of depression among secondary school students, as well as increase well-being. Researchers at the University of Exeter, in collaboration with the University of Oxford, the University of Cambridge and the Mindfulness in Schools Project (MiSP), tested 522 students between the ages of 12 and 16 from six UK secondary schools during the British summer exam period. The researchers found that the 256 teens who went through a nine-week introductory mindfulness course reported fewer symptoms of depression, lower stress levels and greater well-being overall at the end of the nine weeks, compared to the control group of students who did not participate in the program.
Using the principles of Mindfulness-Based Cognitive Therapy (MBCT) and Mindfulness-Based Stress Reduction (MBSR), the program consists of nine lessons, each offering instruction in a different mindfulness skill. The skills include learning to recognizing worry, harnessing the power of attention, creating distance from thoughts and emotions and dealing with unpleasant feelings.
"The findings ... support the argument that mindfulness training can enhance the psychological well-being of all pupils, not just those who have symptoms associated with common mental health problems," researcher professor Felicia Huppert of the University of Cambridge said in a press release. "Psychological well-being has been linked to better learning, social relationships and academic performance, so the enhancement of well-being is likely to improve a range of outcomes in the school context."
But despite the wealth of research on the physical and mental health benefits of mindfulness and meditation among adults, comparatively few studies have been conducted on children and adolescents, the study authors say. Still, the advantages of mindfulness programs in schools are increasingly well-documented: A Belgian study published earlier this year found that school mindfulness programs can reduce symptoms of depression among adolescents. Students who participated in an in-class mindfulness program exhibited decreased symptoms of stress, anxiety and depression both immediately after and six months after the program.
A recent University of California study also found that a two-week mindfulness training program reduced mind wandering and improved working memory and GRE reading-comprehension scores among college undergraduates.
University of Exeter researcher Professor Katherine Weare, who worked on the recent British study, highlighted the importance and potential applications of the findings.
"These findings are likely to be of great interest to our overstretched schools who are trying to find simple, cost-effective and engaging ways to promote the resilience of their students –- and of their staff too -- at times when adolescence is becoming increasingly challenging, staff under considerable stress, and schools under a good deal of pressure to deliver on all fronts," she said in the press release. "This study demonstrates that mindfulness shows great promise in promoting wellbeing and reducing problems -- which is in line with our knowledge of how helpful well designed and implemented social and emotional learning can be."
"The magic moment where they understand mindfulness is when they can catch themselves not paying attention. That's their chance to control their impulsivity," father and Boston Buddha founder Andre Kelly told ABC News in May. "It helps them stop themselves from doing things like jumping on the couch or whacking their younger brother."
Related
Before You Go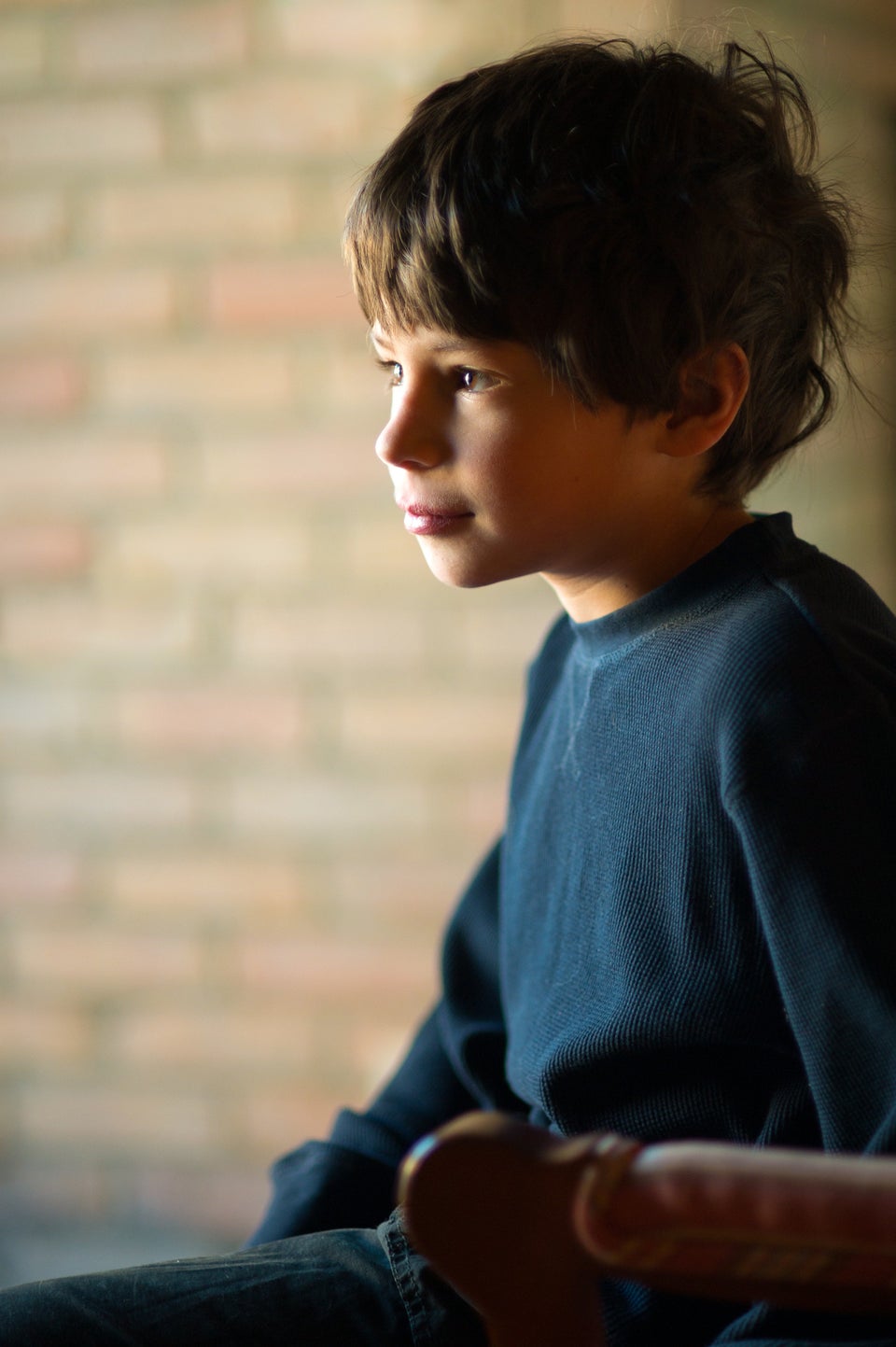 5 Stress-Relieving Activities For Kids