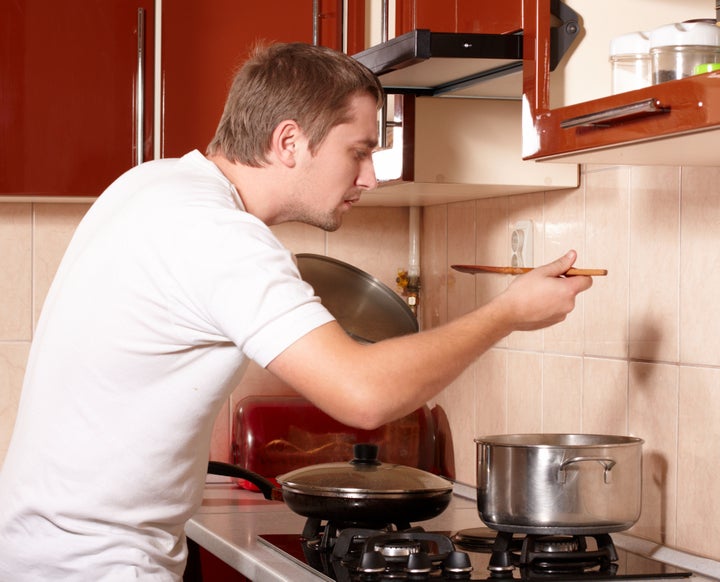 The more I practice mindful awareness, the more I learn what it is and what it isn't. What it isn't is hours spent in the lotus position, eyes closed, blissfully deep in meditation.
I wear and don't wear glasses. What I mean is that I have them off as often as I have them on. When they're not perched on my nose, I usually have no idea where they are. That's because I mindlessly put them down and, when I want to perch them on my nose again, have no memory of where I put them.
Mindfulness is the opposite of "mind fullness." It's the ability to focus on exactly what is happening at the moment -- even something so small as taking off my glasses. Although multitasking seems productive in theory, there are repercussions. Like losing your glasses again and again and again. Lose them often enough and it's a short leap from losing your glasses to losing your mind.
I have an idea. Why don't you join me in being more mindfully aware of the little things. To get us started, here are some "little" things to approach more mindfully:
1. Glasses: We all know it's not about the glasses. It's about juggling 20 things at a time. By slowing down and concentrating on one activity, we instill calmness and focus. When I let myself single task, I actually get more done with less downtime, because I don't do silly things like constantly losing my glasses.
2. Yoga and Exercise: I hit the yoga mat after running out of the house, driving through traffic and running up to class. Sometimes (okay, most times) it's not easy to leave the fury of the day behind and settle into yoga. But when I do, even for a few minutes, I am richly rewarded. That's why I keep going back.
3. Cooking: At the end of a busy day, cooking can be a chore, but when you "throw it on the table," you're missing an opportunity for mindfulness. Slow down and really look at your ingredients. Focus on the smell, taste and feel of the food in your hands. Bringing together even a simple dish is a work of creation. Mindfully enjoy it, and cooking becomes a relaxing focal point to the day.
4. Eating: Once you've mindfully created dinner, why not mindfully eat it? The secret to filling your life with simple pleasures (and food has to be right up there) is to actually pay attention to them. Eat slowly and really taste your food. Your body deserves to be fed, and your consciousness deserves to savor it.
5. Conversation: Whether it's dinnertime with the family or throughout the day, good conversation requires mindfulness. Do you know that flow that comes when you're talking with a friend and time flies by? That's mindfulness and it's amazing. Resolve to get more of it by mindfully focusing on whoever you're talking to at the moment.
6. Simple Tasks: When I was a young lawyer, I lived in an apartment by myself for a few years. At the end of my very long, crazy days, I'd find myself washing the dishes and really enjoying it. It was quiet, the soap and warm water relaxed me and I was able to start and finish a project. (If you've ever had a job where nothing ever seems to resolve or be finished, you know what I mean.) I didn't know what mindfulness was at the time, but that's what I was experiencing and it was very satisfying.
7. Relaxation: I'm a multi-tasking workaholic. That's why relaxing doesn't come easily to me, but I know I need to refresh and rejuvenate more often. Being mindfully connected to the moment of relaxation (and not running unending to-do lists through my head) is my only hope. I'm working on it.
8. Sex: See #7 and my post, "Why Mindfulness is Vital to Sexual Health."
9. Tea Meditation: It's funny how a little thing like tea can teach so much about mindfulness.
10. Silence: How can we be mindfully aware of any one thing with so many distractions constantly swirling around us? With all of our 24/7 gadgetry, we've forgotten that moments of silence are necessities. Resolve to turn off the unnecessary noise in your day and seek out silence (or as close to silence as you can get). Making moments of silence a priority makes mindfulness a possibility.
I want to hear from you here and on my Facebook page! Let me know what you're doing to bring little moments of mindfulness into your day!
Related