In cooperation with our longstanding partner, Crowdrise, The Huffington Post is celebrating its 10 year anniversary by focusing on the promise of the next 10 years ahead. We're highlighting causes that are near and dear to our ethos -- causes where we believe meaningful strides can be made in the coming decade -- and empowering readers to act and take part. Join us!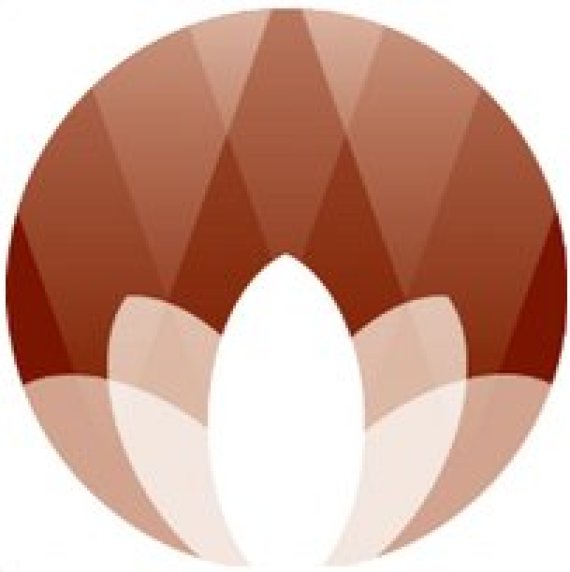 By Tim Huang
Tim Huang is one of the 2013 Fellows at Dalai Lama Fellows from Stanford University, currently working for the Royal Academy. A project of His Majesty the King of Bhutan, the Royal Academy is an educational centre of excellence dedicated to developing compassionate and ethical leaders for the next generation.
"Everything but the present moment is a concept."
"Listen deeply and trust your intuition."
"One hero is not sustainable. Let a community be a hero."
These phrases, spoken by elders and young change agents from around the world, paint a picture of the magic that happened at the 2013 Ethical Leadership Assembly (ELA) that I attended as a newly named Dalai Lama Fellow. The ELA is an annual convening and week-long learning community for the Dalai Lama Fellows, a global network of young social innovators working at the intersections of peace, justice, ecology.
As a Fellow who attended the ELA, I can say that it changed my life and the lives of my peers. Every moment of the ELA was grounded in His Holiness the Dalai Lama's contemplative values - mindfulness, compassion, and interdependence. Everyday, we walked together in nature, noticing our connection to the Earth and to each other. We meditated and learned various compassion-cultivation practices. We reflected and wrote in our journals about how our inner values can guide our social change work.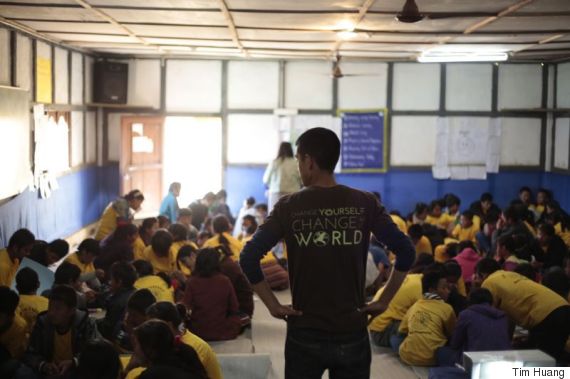 These mindful moments provided a remarkable foundation for our learning as we prepared to implement our individual Compassion-in-Action projects after the ELA. Alongside this inner work, we were provided with the practical tools that we needed. Elders and facilitators from all walks of life taught us about how to host listening conversations to build community, how to develop an awareness of whole systems to bring lasting change, and how to discern project impact through transparent collaborations.
Even more than the tools, the community that formed is what makes the Dalai Lama Fellows so special. Even though we hailed from Brazil, Ghana, India, Egypt, the USA, and many other countries, we quickly embraced each other across our differences to become lifelong friends and supporters. We practiced deep listening with one another, holding space for others to share stories and tears, vulnerably from the heart.
Slowly, I began to notice subtle shifts in my own leadership style. I was moving from hero to host, from leader to learner. The Dalai Lama Fellows calls this post-heroic leadership - letting go of the ego and inviting many voices across the system to collectively tap into their own resources and shared wisdom.
After the Ethical Leadership Assembly, I arrived in Bhutan, the country of my Compassion-in-Action project, inspired and empowered to serve. With the tools that I gained and the mindfulness practiced I integrated into my daily life, I began hosting conversations from the space of compassion and humility. I facilitated platforms for the youth of Bhutan to write a new story of change. Together, we launched a small youth-run social enterprise, a community cafe that employs and empowers underserved, out-of-school youth. The cafe trained unemployed youth in food preparation, hospitality, and business skills. It brought in a sustainable salary for the youth employees. We didn't have all the answers, so we built a coalition of dedicated partners, including the Bhutan Youth Development Fund, UNICEF, the Bhutan Ministry of Labour and Human Resources, and thriving Thimphu businesses.
By practicing mindfulness and deep listening, I held space for the youth to discover and harness their own potential. In turn, I saw their collective wisdom and their whole spirits come to life! They brought in new business by playing hip music and making the space welcoming to youth. They invited their friends to spend time at the cafe instead of on the streets. They re-invested cafe profit to run local youth outreach and environmental programs. Together, we formed a community built on trust and on a deep awareness of each other's gifts.
Today, all the original youth employees have taken their talents to Bhutan's growing hospitality and tourism industries. They continue to innovate and serve others mindfully. One of the youth employees Kelzang even started his own small restaurant with the skills that he gained. The profits from this restaurant will support a youth-run media production studio he's always dreamed of starting with his friends.
The seeds planted in us by the Dalai Lama Fellows have continued to grow, forming ripples of change in Bhutan and around the world. This gradual process has shown me that today's world does not need more heroes. It needs more hosts, grounded in universal human values, like contemplation, courage, and compassion. The Dalai Lama Fellows is meeting that need. This mindful organization is creating a new generation of young post-heroic leaders - activists, stewards, storytellers, healers, organizers, and innovators working collaboratively to build a world for all. Please join us on this journey!