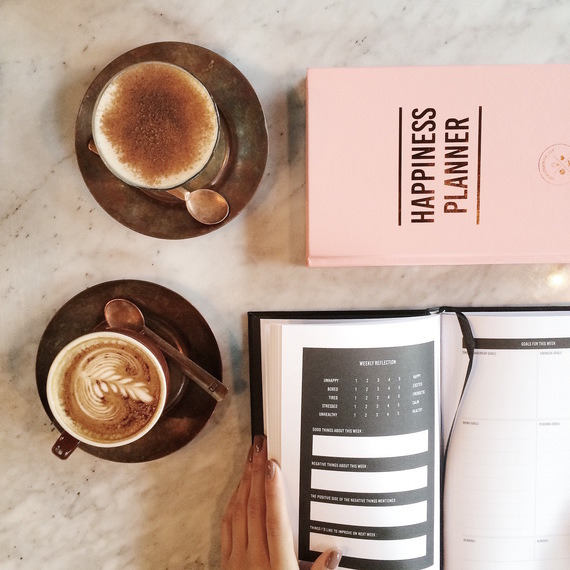 (Photographer: Melissa Ya)
Life is full of ups and downs. Even though we try to stay positive and happy, sometimes we just can't help but feel a little down. Things don't always go as planned. Disappointments, rejections, hurt, worries, illnesses, jealousy, annoyance -- all of these things can occur to make us feel very uncomfortable in our own mind. We know it's not good to feel this way but somehow it's hard to stop thinking about it. We internalize our thought about a certain thing that annoys us or hurts us because it gives us comfort. However, by internalizing that thought in our head, thinking about it over and over, we reinforce the negative feeling we have and fill ourselves up with negative energy.
Here are the six tips of what you can do to get yourself out of the habit of internalizing negative thought patterns. So that you can easily let go off negative thoughts whenever they hit you and feel happy again.
1. When you find yourself over-thinking about something, take your mind off it with "meditation."
It's hard to switch from a negative thought to a positive thought right away. So instead of trying to do that, use "meditation" to help you transition. Because when you meditate you need to have a clear mind -- you should not think about anything but just focus on your breathing. Meditation sets your mind and your brain to default -- to a blank state. Doing this for 10 minutes your head will be clear and you will feel relaxed -- ready to start thinking about something that gives you joy again.
2. When you face a struggle in life, instead of feeling you're unfortunate or life is not fair, see it as an opportunity to learn and to grow your mental strength.
Because without a struggle, you wouldn't get to grow your mental strength. It's a blessing in disguise. When you start thinking life is unfair, you'd then have a tendency to circle that thought in your head -- telling yourself so over and over which is only going to make you feel worse. Instead of wasting time feeling sad and sorry for yourself, accept the situation and see this as a challenge for yourself. Forget about the future. Just focus on your next step. Then your next step. Inch by inch. Eventually you claw your way out.
When the worst happens, you can't worry about the rest of your life. You can't even be worrying about the rest of the month. But you can usually handle one day at a time. And whenever 24 hours is too tough, bite off five minutes at a time. Tackle one problem at a time. Take a step. You get a little confidence... take another step, and another. Eventually you find that the worst is over.

-- Andrew Matthew, author of Happiness in Hard Times
3. When you feel stressed because you feel overwhelmed with work and things you have to do, make a clear to-do list and tick them off one by one.
Even just by writing down the to-do list, you feel much more relieved and organized already. The next step is to follow through. Focus on one task at a time. Complete it one by one. By doing it this way, you'll feel less stressed and get more things done.

4. When you feel grumpy and negative because the people around you are negative, start treating yourself as a priority and step away from those people.
If they're family, try helping them in a subtle way if you can. If they're friends, spend less time with the negative ones and hang out more with the positive ones. Your time, energy, and feelings are precious. So don't let anyone think they have the right to destroy your good mood, positivity, and happy vibes with their negativity.
5. When you feel tired from work, try to focus on the simple joy in life.
Focus on the little things you can do that make you feel relaxed and happy. Stop thinking about work and how stressful work is. Focus on the little beautiful things that you get to enjoy -- like spending time with your kids, drinking your favorite tea while reading your favorite book, watching your favorite TV show, or having dinner with your lovely husband.
6. When you're sick, don't see yourself as unfortunate. Instead, feel thankful for being alive.
You should feel happy that at least you're sick -- you're not dead or suffering from a more chronic or more serious illness. There are many more people who have worse conditions than you. You are very lucky that you are recovering and that you will be well soon. Take this opportunity to think about who you feel thankful for in life, the things you'd like to do before you die, and make plans to achieve those things so you won't have any regret when your time actually comes.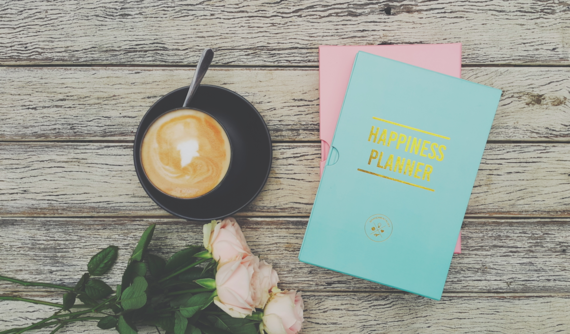 Mo is the founder of The Happiness Planner, a planner that focuses on happiness, positive thinking, mindfulness, gratitude, and self-improvement. She also has a blog called BrandMentalist where she writes about modern life wisdoms, happiness, self-improvement, and entrepreneurship.

If you'd like to follow Mo's posts via email, please sign up here.
Related