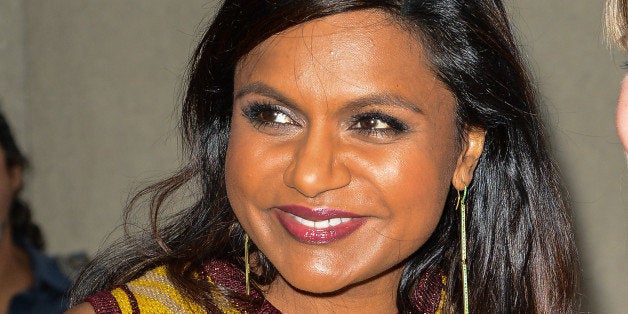 Mindy Kaling and the cast of "The Mindy Project" are always keeping it sexy -- this season more so than ever, especially now that Mindy and her office crush, Danny Castellano (Chris Messina), are finally in a monogamous relationship.
But with monogamy comes experimentation, at least according to Kaling. The actress, writer and show creator explored that idea during the Oct. 7 episode, titled "I Slipped," which tackled a possibly-too-sexual, possibly-too-scandalous subject matter for a network sitcom: anal sex.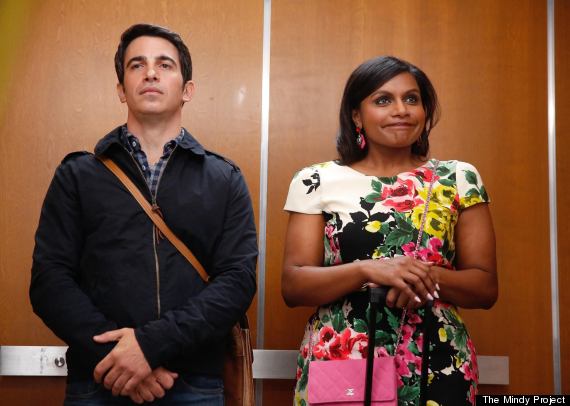 On set at "The Mindy Project" in Los Angeles on Friday, the 35-year old comedian told The Huffington Post that more than anything, she wants to offer "things that no one is seeing anywhere else [on television]." But what mattered most to Kaling was less about the boundary pushing, and more about whether this was an issue that is relatable.
"There are nine of us in the writers room and if something is making us debate issues or we are scared by it, a lot of times that means we should do it," she said. "Although it's taboo, it was so relatable to everybody in the room. We wanted to acknowledge that everybody deals with this but nobody wants to talk about it."
I think that, we have to, in knowing what their relationship is and knowing that the way it was portrayed, it wasn't something that made her feel unsafe or degraded … you can love someone and be in a relationship with them when you're both consenting adults, and people can try things and you can be like … 'I busted you on that.'

It was not an issue of sexual unsafety. I understand people felt that way, and I disagree ... In a larger sense, we have this card -- this red card -- of stirring fear in men about certain things. I was sad about that because I thought, 'Is that a situation where we want to use that card for that?' It bummed me out a little bit. There was no sexual peril in there; it was not a situation where she felt unsafe or was objectified. She just was startled ... I was sad about that.
Speaking on-set, Kaling, reiterated that Danny was just trying to see how much he could get away with in the relationship.
"I think a lot of men can relate to that," she said. "We don't do taboo things just for the hell of it. But this was also just consistently making us laugh. I think the death of any show is that it's not relevant anymore."
"The Mindy Project" airs Tuesdays at 9:30 p.m. on Fox.